Angelina Jolie's former nanny has warned the actress not to inflict a "lonely and traumatic" childhood on her children.
Krisann Morel, who cared for the actress and her brother James Haven when they were young, is concerned about the parallels between their split and the By the Sea filmmaker's own parents, Jon Voight and the late Marcheline Bertrand.
READ MORE:
• Shorty star lands lead role in Dolly Parton biopic
• Paul Henry's daughter Bella finally finds a fella
Krisann said: "I want to send a message to Angelina, who I care about very much. I want to tell her, don't cut Brad out of the children's lives. Don't demonise your husband. Because that is exactly what your mother did when she was breaking up with your father. And the result was you had a lonely and traumatic childhood. Why would you inflict the same tragedy on your kids?
"I am worried that Angie is repeating the past and the same mistakes her mother made during her divorce. I want to get this message across to her before it is too late."
After Jon left Marcheline for a young drama student, the actress barred her former husband from seeing the kids, and to this day Angelina is said to have a strained relationship with the actor.
Krisann commented: "Jon was portrayed as this evil figure and Marcheline succeeded in turning both his children against him. But it led to years of heartbreak and wounds that still haven't healed to this day.
"I'm so surprised Angie is now doing the same to her children."
The former employee claims Marcheline struggled to bond with Angelina so much, the star was sent to live with a team of nannies in a rented apartment above the main family home.
And with reports all of Brad and Angelina's kids have their own nanny, Krisann is concerned about "an exact repeat of the past".
She added: "There were so many helpers that Angelina often had one nanny to put her to bed at night and another to wake her up in the morning.
"I always thought that must be so unsettling for a child."
Krisann went on to urge the 41-year-old beauty not to cut Brad, 52, out of the children's lives or they will lose their only "stability".
She told Grazia magazine: "Angie has abandonment issues that are still being played out now.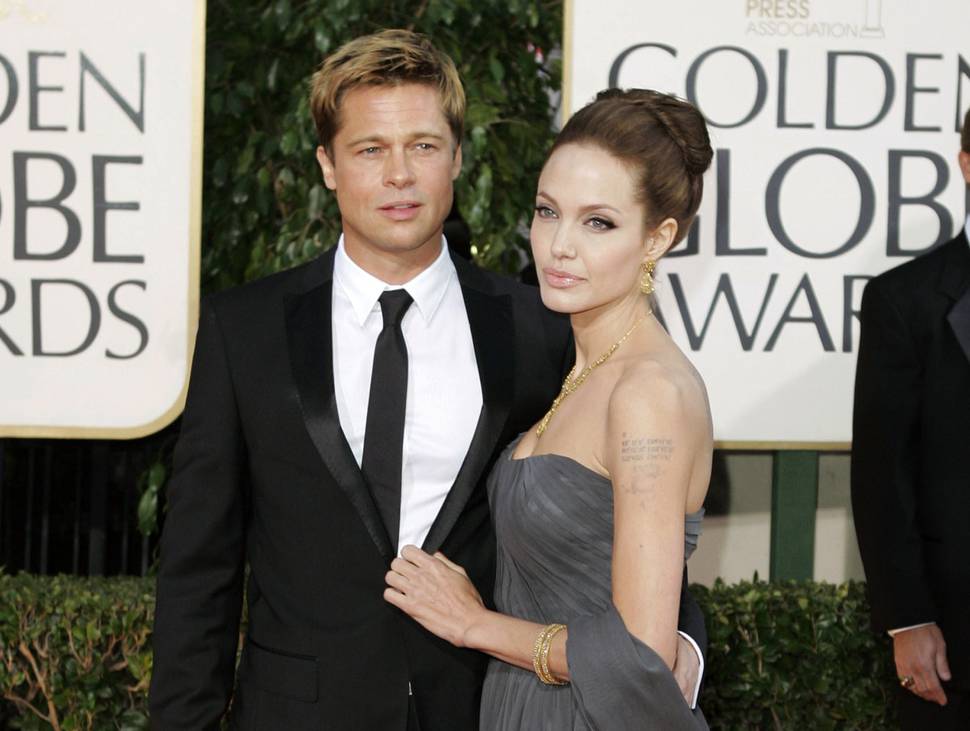 "She doesn't have any concept of what a normal family is like. Brad does, because he came from one. These kids have been through enough. There is so little stability for these children as they travel so much.
"By cutting off their dad, she is threatening to take away the one bit of stability that they have."
Meanwhile, it has been revealed Brad Pitt will not be investigated by the Federal Bureau of Investigation.
After it was claimed that Brad had an altercation with his son Maddox, 15, on a private plane recently, it was reported that the Los Angeles Police Department (LAPD) had turned the case over to the FBI.
However, TMZ reports that the FBI never opened a case because "Maddox suffered no injuries and some witnesses on the jet say Brad's contact with the boy was inadvertent".
Sources from the FBI told the website that the case should never have even been referred to them.