Things got real on the Real Housewives of Auckland tonight as Angela Stone finally dropped her smiling facade to reveal some surprising facts about her life.
While last week teased her relationship break up with Wellington businessman Kirk Hope, the bigger story was Stone opening up about her childhood and twin brother.
What began as an excuse for former 60 Minutes host Louise Wallace to show off her probing interview skills turned into a moment of genuine emotion as Stone revealed she was raised by her grandmother from the age of 2.
"I had just a lot of sadness. I didn't want to be that child that didn't have a mum," explained Stone.
She went on to reveal that her twin brother, who she grew up with, is no longer in her life.
"We don't know where he is right now," she said, breaking down in tears.
"I feel absolutely broken. I can't do anything about this one.
"I would love to have a brother that my children could call their uncle. We just don't know where he is. As a family, for us, it's harrowing actually."
No further explanation was given around her brother's whereabouts or personal circumstances.
The emotional scene was one of the most genuine to screen during the series so far, but was sandwiched between some of the most ridiculous.
This week's episode saw Anne try to set up her 12-year-old nephew with Julia's 13-year-old daughter Ella.
Alas, Anne underestimated what a player young Rowan is, as he proceeded to text his girlfriend throughout the date, reading his text messages aloud.
"Love you. Love heart, love heart, love heart."
Playa!
Young Rowan also took the opportunity to slut shame his aunt, while simultaneously throwing his dad under a bus.
"From what I've gathered from my father, there's been a lot of boys that you've liked," smirked Rowan as Anne reminisced about a childhood crush.
Later, there was more ridiculousness as Gilda enlisted Anne to join her in an art class - failing to mention it was a life drawing class complete with nude model.
Rowan and Ella weren't the only ones to endure an awkward date this episode. For reasons unknown to any rational thinking human, Kirk Hope agreed to feature on the series and allow cameras to film the demise of his relationship.
For those that don't know, Hope is the former head of the NZ Bankers Association and CEO of Business New Zealand. In short, he's kind of a big deal in the business world.
And yet, somehow, he thought this was okay.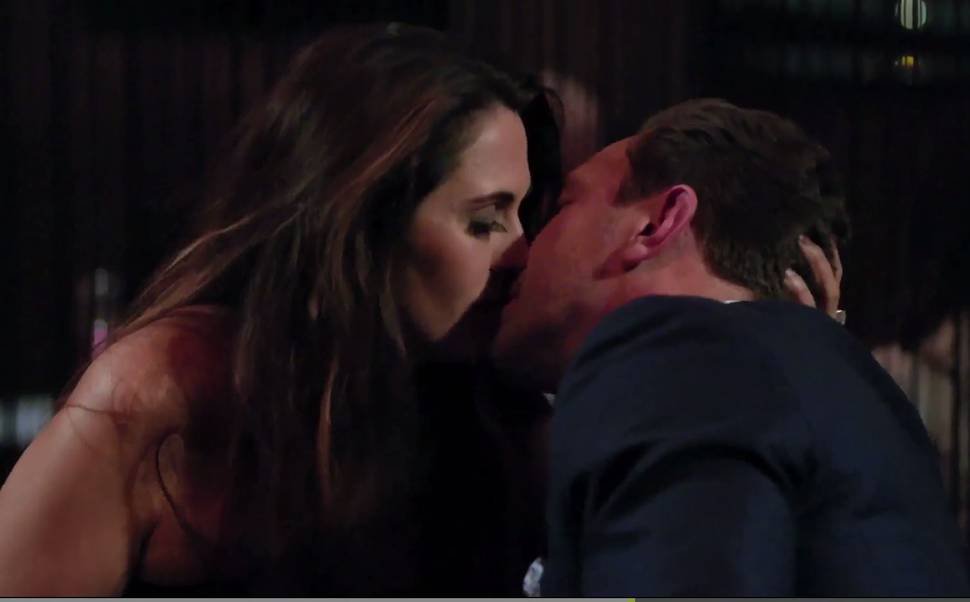 But after exchanging some slurpy, sloppy kisses, things turned frosty for the pair as Hope revealed he didn't see his mates enough.
Later, Stone revealed Hope probably wouldn't be at her book launch. In fact, she revealed, Hope is kind of a dick.
"He literally walked out the door and I haven't seen or heard from him since."
Again, it was a glimpse of the real person being lurking beneath Stone's shining, smiling facade.
As Gilda said: "I felt like I was talking to a human being."
As for Hope, Michelle Blanchard had the best advice.
"Don't be a doormat. Kick him out, shut the door and lock it."
Preach girl!