An exploding concrete pipe caused the creator of an epic Auckland home to go blind in one eye.
The dramatic event was revealed in last night's episode of Grand Designs New Zealand as the show followed Auckland "concretologist" Ross Bannan's ambitious home build in Pt Chev.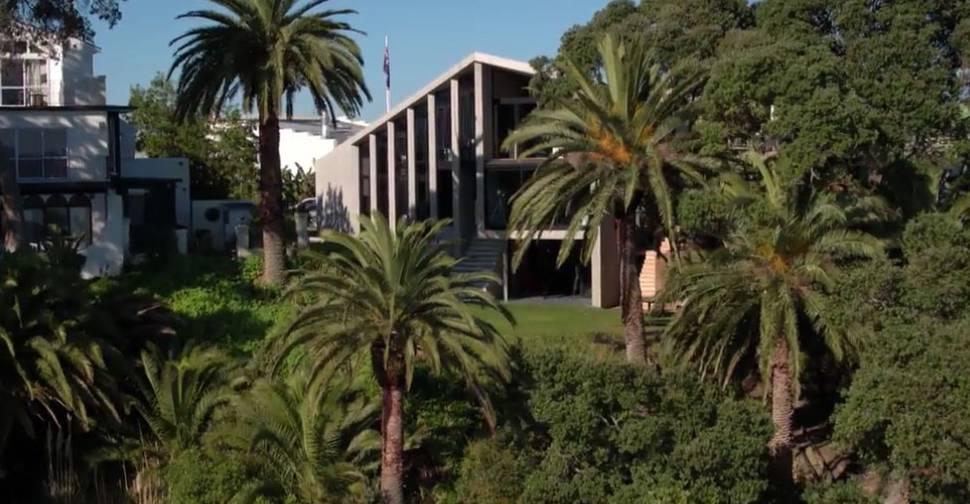 Bannan was attempting to build his "lasting legacy," a five-bedroom family home on a clifftop site he and his family had been living on for nearly 10 years.
He was pouring the last of the home's 370 cubic metres of concrete when he said it "decided to bite back".
"I couldn't see it but I could feel it all over me. Trying to open my eyes, I was like, 'Guys, I'm in trouble'," Bannan explained.
"A feeder pipe has exploded in the middle, sending liquid concrete shooting out with incredible force," revealed host Chris Moller.
Bannan suffered 100 per cent damage to the cornea of his left eye, and 50 per cent on the right.
He spent a week in hospital as surgeons tried to save his eyesight, and had to take time off from the project.
When Bannan returned to the project, he had to wear an eye patch, only work at certain times of the day, and stop to put eye drops in his eye.
"I'm so grateful to have one eye to be honest," he said. "It was a real reality check of how things can change in an instant."
Despite the accident, Bannan finished the project exactly one day and 10 years after starting it, and he and his wife Maxine, and their three children are happily living there now. He says his vision has since returned too.
* Watch the episode on 3Now.