As Shortland Street's transgender storyline wades into the topic of bullying, the show's first-ever transgender actor has opened up on the role and the reaction he has received from the public.
It is now six months since 20-year-old Tash Keddy arrived in Ferndale amid a blaze of publicity to play Blue - a teenage girl who wants to be a boy.
Blue has been highly visible in recent weeks, helping to bring down snooty schoolboy bully Jasper.
Jasper threatened to set fire to Blue with lighter fluid and a lighter but was shocked to be reported to the police.
"Having subjects like bullying and transgender issues highlighted on a prime time television show like Shortland Street really has an impact," Keddy told the Herald on Sunday.
"The kind of bullying portrayed on the show has been extreme and is not something I have experienced in my own life but it was a real eye-opener and it is rewarding to see the bully get his comeuppance.
"I hope it will inspire others to stand up for people who they know or suspect are being bullied."
The hard-hitting storyline has also led to a flood of support from the public, Keddy said.
"It has helped cultivate empathy and understanding about the effect this kind of behaviour can have on another person.
"Bullying of any kind should not be tolerated by those who are aware of it.
"I have had a lot of cool letters of support from viewers recently, so hopefully the message is getting across that this kind of behaviour is unacceptable."
The audience first met Blue in the Shortland Street hospital in March, where his mum, Kate (played by another show newcomer Laurel Devenie) is a temp nurse.
The child she named Bluebell is struggling with puberty. He corrects his mum when she calls him "she" or "her". He identifies as a boy, and he wants hormone therapy and surgery.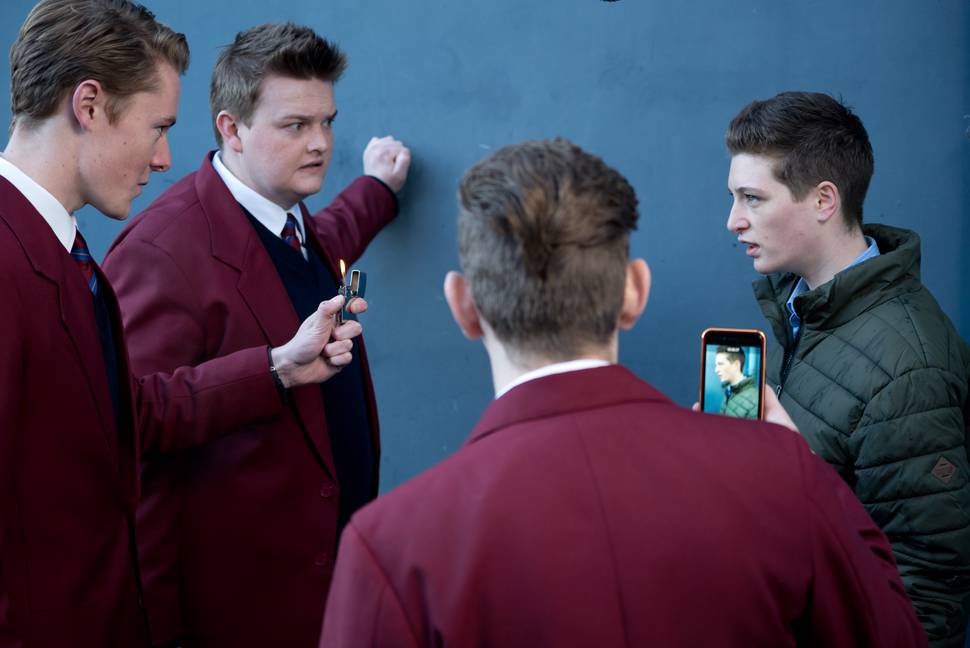 Wellington-born Keddy has said in real life he identifies "somewhere on the male spectrum, which is pretty broad".
He has a 12-month contract to play Blue - and hopes this will be extended next year.
Keddy plans to eventually return to the University of Auckland to finish a fine arts degree he started but wants to be a fulltime actor.
"Since I joined Shortland Street the reaction from the public has encouraged me to do more acting.
"I know I was thrown in at the deep end playing Blue but it has been fun and I am really glad I did it.
"I now hope some other big issues come up for me on the show."