Kanye West's Famous sculpture has a $4 million (NZ$5.49 million) price tag.
The 39-year-old rapper's waxwork figures of himself, wife Kim Kardashian West and other famous names including Caitlyn Jenner, George W. Bush, Donald Trump, Amber Rose, Rihanna, Chris Brown, Taylor Swift, Bill Cosby Anna Wintour, and Ray J, all in bed covered by a sheet was displayed privately at Los Angeles gallery Blum & Poe last weekend and could be sold to the "right buyer".
Taking into account the materials, labour, and Kanye's name, Tim Blum, the gallery's co-founder said of the seven-figure estimate: "I would project a figure about that.
"To be honest, we did it for the sake of doing it. The show and project were not done with price or sale in mind. But I would act upon it as every other piece of art I handle."
The exhibit - which sees the creations appear to be breathing while asleep - was put together at extremely short notice.
Mr. Blum told the New York Times newspaper: "I think Monday of last week, I got a call from Scooter Braun (who is part of Kanye's management team).
"Kanye suddenly felt the urge to show the work. Long story short, we made it happen. We pushed some things around and five days later, we had a show. Monday hey, Friday open."
Read more:
• Anna Paquin to star in transgender crime drama
• Watch: Demi Lovato's undercover prank
The creation had taken the Bound 2 star's creative collective, DONDA, four months to put together after incorporating animation modelling, 3-D scanning, stylist consulting, Instagram searches. The show lasted just one weekend and Kanye showed up briefly for just a few minutes via an onscreen avatar last Friday.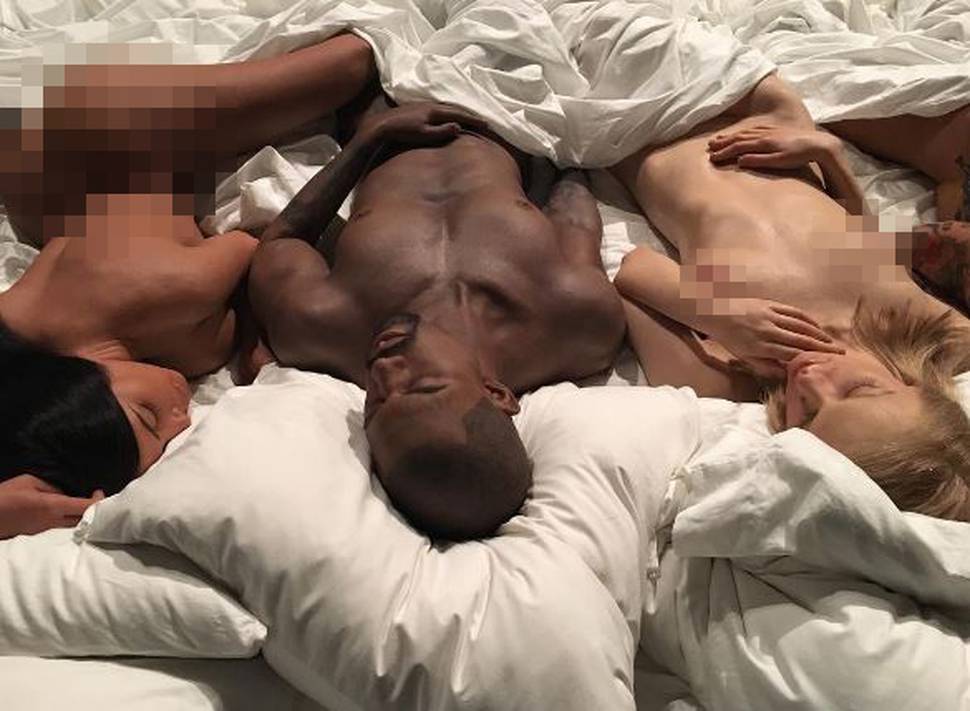 However, a member of the rapper's team said the piece is now "on its way to its next location", but it is unclear where it will be taken.
Kim was at the opening of the exhibition and revealed she had helped craft her own waxwork likeness.
She said: "I shaved my own butt. It was a little too small, and then it was a little too big. I was there with the tools to get it right."
- Bang! Showbiz