"In Switzerland they have special designated dog parking spaces," writes a reader. "Looking at the picture I wonder if the dog knows if it supposed to be inside the lines. Or as my cousin suggested, the dog is an anarchist."
Climate change denier burn
Catherine J Mack, whose Twitter handle is @AstroKatie, had the best comeback for a mansplaining climate change denier named Gary P Jackson (@gary4205) who tried to school her on the topic of global warming on Twitter. @AstroKatie mused: "Honestly global warming scares the heck out of me and it makes me so sad to see what we are losing because of it.". @Gary4205 shot back: "Maybe you should learn some actual SCIENCE then, and stop listening to criminals pushing the #GlobalWarming SCAM." @AstroKatie replied with: "I dunno, man, I already went and got a PhD in astrophysics. Seems like more than that would be overkill at this point."
Dumb school rules
1."At Pakuranga College in 1980, the 6th form social committee organised The Crocodiles [featuring the late, great Bruno Lawrence] to come and play at a lunchtime concert," writes Karen Stewart. "Not wanting the fun to end, almost all the 6th form went to their common room after the show to talk to the band. The school responded with detention for every pupil who missed class. Well worth it in everyone's book I think."
2."Back in the 1950s a friend and I wanted to play tennis on a quiet Sunday afternoon at the Hawera High School courts, but they were closed. Solution? We climbed up and over the wire netting. Problem? The headmaster drove by. Next day a lecture and ridicule in front of the whole school before a thrashing - all for playing tennis!"
3."Napier 1961, 30C," writes Linda. "I was the newly appointed assistant librarian, when the head librarian took me aside and told me that I must wear a full length corset at all times, as any form of wobbling flesh was most unseemly. I might add that I was slim and had a long, sweaty push bike ride to get to work. She would turn in her grave if she only she could see what people wear on the streets today."
Agent digs deep for sale
Real estate copywriter draws a long bow. "In the same way you shouldn't judge people about their culture or ethnicity, you shouldn't judge a property by its label? Initially, buying brand new leasehold apartments may have been a bad choice ... owners purchased them for freehold prices. Now, leasehold properties are nicely priced at around a quarter of the freehold values."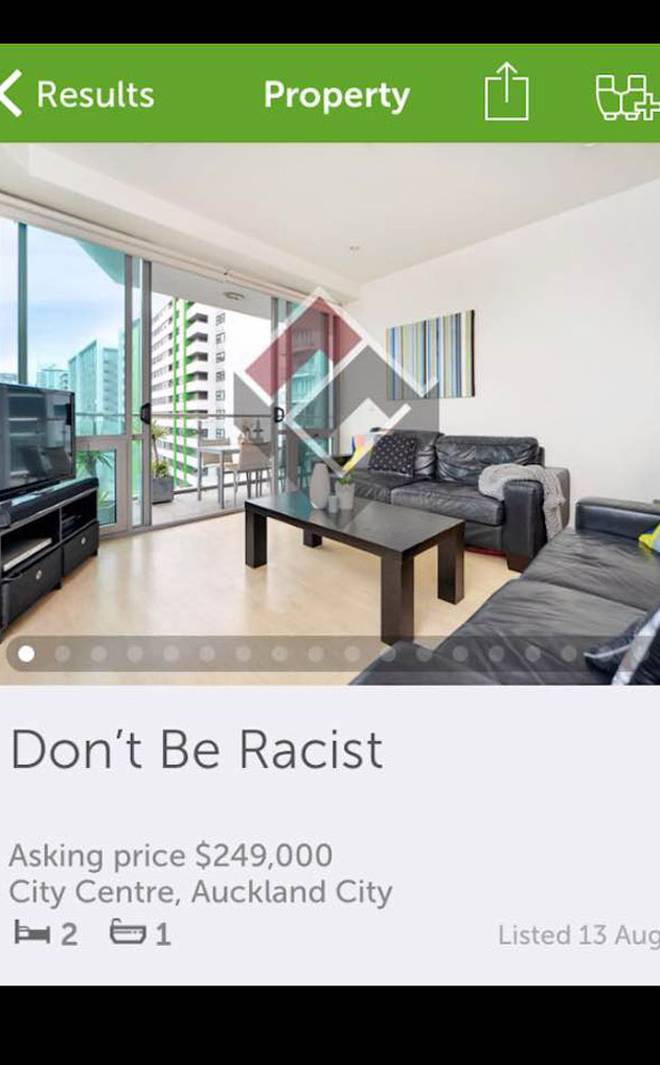 Good read:
Remember
Video:
The women from the Aussie hit comedy The Katering Show talk Yummie Mummies (NSFW language)...
Got a Sideswipe? Send your pictures, links and anecdotes to Ana at ana.samways@nzherald.co.nz