What is the most computer illiterate thing you've witnessed?
1."Last week I helped my mum buy a new laptop which she insisted she needed because her iPad didn't have 'The Google'."
2."Twelve years ago gave my father-in-law one of my old laptops at Christmas [not as a present, just being nice]. Visited about six months later and saw him looking up movie times - he had so many toolbars installed he could only read about three lines of text at a time."
3."I had an aunt who posted a broken link on Facebook. My other aunt tried to open the link and got an 'error 403: Access denied/forbidden' message. Aunt #2 then became furious that aunt #1 was posting things and purposely making it so aunt #2 couldn't see them."
Pokemon chaser needed rescuing from tree
A New Jersey woman scaled a tree in a cemetery in pursuit of pocket monsters, only to realise she couldn't make it back down. Luckily, she didn't run through all of her precious battery playing the game and was able to call 911, prompting a rescue from the local fire department. Police couldn't fathom why the hell this "young adult" woman was hanging out in a tree in the middle of a burial ground, which led the woman to confess that she was playing Pokemon Go. (Via: Death & Taxes)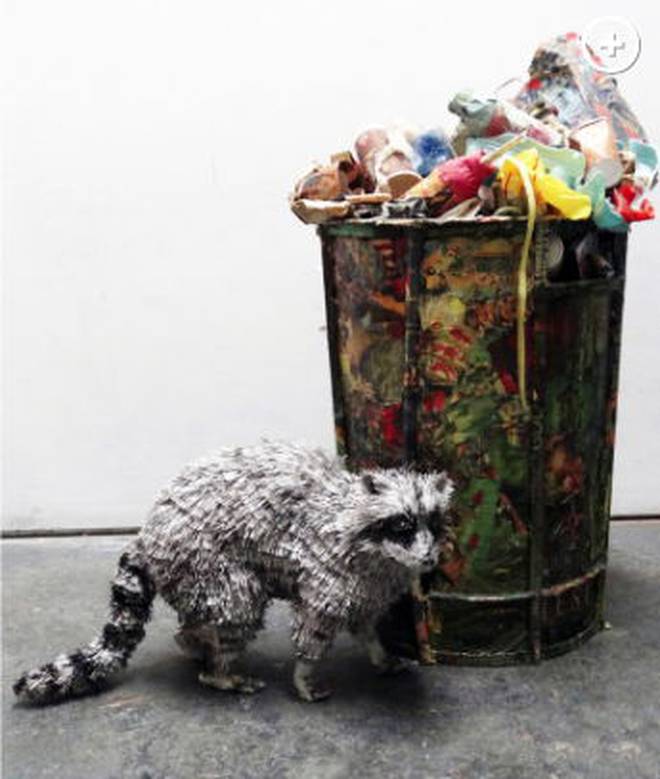 Sculpture saved from rubbish
A sculpture by Will Kurtz titled Keep America Great Again, valued at US$8000 ($11,400), confused cleaners because it featured "a raccoon next to a trash can brimming with brightly coloured rubbish". The cleaners didn't throw away the raccoon - only the rubbish in the can. Actress Brooke Shields, who was curating the show, realised what had happened and was able to find the missing "art" - because apparently this had happened at the show before, and so the cleaners had been trained to temporarily store all rubbish in clear plastic bags before disposing of it permanently.
Video:
Men throwing rocks with the other hand...
Got a Sideswipe? Send your pictures, links and anecdotes to Ana at ana.samways@nzherald.co.nz