Often the books we read cover the same subjects. The main character is a writer or actor or detective, etc. Probably a case of the authors sticking to the well-worn adage of write what you know. So it took a little while to settle into a book about an electrician. Who writes about electricians?
But Roscoe T. Martin (known as Ross), an Alabama man in the 1920s, is enamoured with this recently harnessed power. He thrills in his ability to control it.
Away from his job, he thinks about coiling copper wires just right to keep electricity thrumming along the lines. The possibilities of electrification enthral him.
When his wife, Marie, inherits her father's farm and coaxes Ross to give up his job at the hydroelectric dam to work the land, it takes him some time to realise what he's done. He's an inept farmer, even with the help of the Grice family, who worked alongside Marie's family for three generations.
The low hum of turbines is always in his mind. When Alabama Power strings lines into the nearby town, Ross sees an opportunity to bring in electricity and make the farm pay.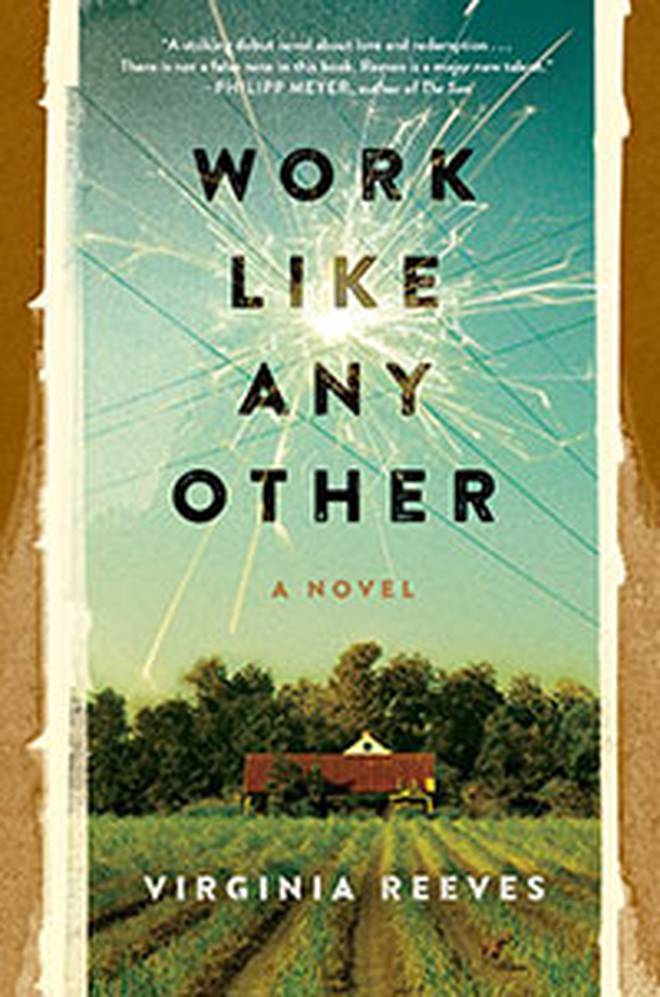 Marie is a complicated woman with hard edges that Ross doesn't know how to soften. Her narrow ideas don't fit with either her life or her chosen life partner. I found her intransigence hard to take. How she and Ross ever became a couple is a mystery. His love for her is clear but hers is murky, even in the best of times, and I found myself growing impatient with her.
These flaws become apparent when Ross's plans to electrify the farm go terribly wrong and their lives crumble. A different take on relationships set in the harsh landscape of the rural South.
WORK LIKE ANY OTHER
by Virginia Reeves
(Simon and Schuster, $38)