Opportune Pokemon stop
Auckland man Codey Bell's partner was playing Pokemon while he was driving. He posted to Facebook: "Picked up a hitchhiker yesterday by mistake. He was signalling with his thumb out and there was a Pokemon 50m past him. So pulled over to catch it and afterwards see him next to my window saying thanks so much for stopping. Didn't have the heart to tell him I am just here for a Pokemon so gave him a lift to Mangere Bridge. Lovely guy, not serial-killery at all."
Gryffin Doors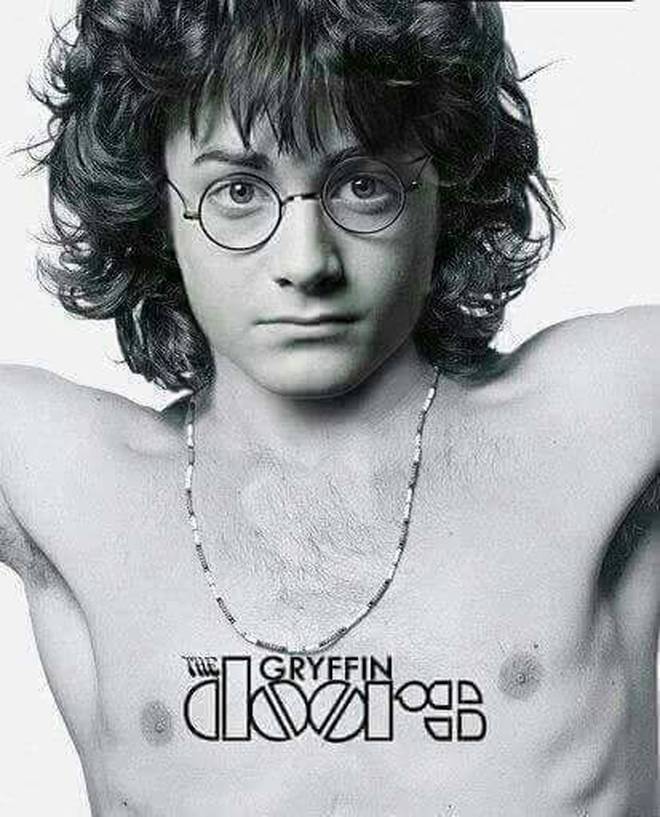 Disturbed by what was overheard?
• A conversation between a young parent and the receptionist at the Greenlane Hospital Eye Clinic. Parent: "We need to see the specialist on time today because we have a really busy day ahead of us," To which her young toddler added: "We're going to a party and we don't want to be mucked around."
• "I was photographer at a wedding and while the bride was getting ready I heard two bridesmaids - in their mid-20s - talking. One said to the other about how she had recently found out that beans [probably as in the baked variety], were not bits of potato as she had always thought. They're beans!"
• "I was fixing a woman's computer when she got the phone call that her mother had suddenly died. She went from powerful executive assistant to fragile little girl in three seconds. It was heartbreaking."
• "A mother was in the McDonald's playground with her three kids. One by one she would make each one of them sit down and was interrogating them. "Where did your dad sit at the spring concert? Who did he sit by? Did he sit by Mason's mum? Did he talk to any of the other mums? Was he laughing and smiling when he talked to Carter's mum? Did you guys come right home afterwards?" She was writing it all down. Each child was not allowed to go play unless they answered her questions.
Your point being?
Boat names (final instalment)
1. "I saw a boat in Nelson with the name 'Farm Truck', writes Dennis. "I wonder if it appeared on the depreciation schedule of the farm's accounts".
2. "In 1978 I named my first yacht 'Sloop du Jour'," writes Peter Cooke.
3. "Years ago we used to sail," writes Rosemary Linde. "A boat moored alongside us in the Abel Tasman National Park was called Dorothy May. The tender was called Dorothy Did."
4. Evan writes: "Our family had a small boat named 'Sandy Crack'. It always caused a chuckle at the boat ramp."
Give this woman some advice: "I live in a high-rise apartment with a view of my neighbours' flats across the street. Two young ladies recently moved into a flat there, and they have no window coverings. The bed is in full view of their window (which is floor-to-ceiling height) and they are in the habit of showing their love to one another, in the bed, quite often. My husband loves the display and I don't have a problem with their sexuality, I just don't like seeing anyone make love in full view of everyone else. How can I tell these ladies that everyone can see them? Their building has security features which keep non-residents from entering, so I can't leave a note on their door. I have no way of contacting the building's management or home owners' association. Should I really care? I assure you that this is not a joke. I can send you pictures if you need proof." Read the advice she got here.
Picture this: All the different body types of Olympic athletes...
Video: After the Euro 2016 final this Portuguese boy hugs crying French fan...
Herald app users tap here for today's video. Got a Sideswipe?
Send your pictures, links and anecdotes to Ana at ana.samways@nzherald.co.nz