For Zac Efron, 2016 is the year of the R-rated comedy. First he was humiliated by his grandfather, played by Robert De Niro in Dirty Grandpa, then had his feelings crushed by sorority girls in Bad Neighbours 2.
Now, in Mike and Dave Need Wedding Dates, he plays one half of the hard partying Stangle siblings, and gets out-partied at his sister's wedding by his date.
When Jeanie Stangle decides to get married in Hawaii, she tells her fun, adorable and troublesome brothers Dave (Efron) and Zac (Devine) that they have to bring nice, respectable dates to the wedding.
Her hope is their dates will keep the "barely functioning co-dependent weirdos" under control, preventing them from chatting up the rest of the wedding guests or creating some other kind of havoc - the brothers' speciality at family events.
Mike and Dave are easily conned by Tatiana (Aubrey Plaza) and Alice (Anna Kendrick); pretending to be suitable dates, they put the boys to shame with their affection for drinking, drugs, porn and Millennial self-obsession.
It's a twist that sets the film apart from other wedding comedies like Wedding Crashers, Bridesmaids or The Hangover, although the premise that these girls are more hardcore than the brothers doesn't last - they're perfect for each other.
It might be hard to believe, but the film is based on a true story - the Stangle brothers even wrote a memoir about their adventures; Mike and Dave Need Wedding Dates: And a Thousand Cocktails.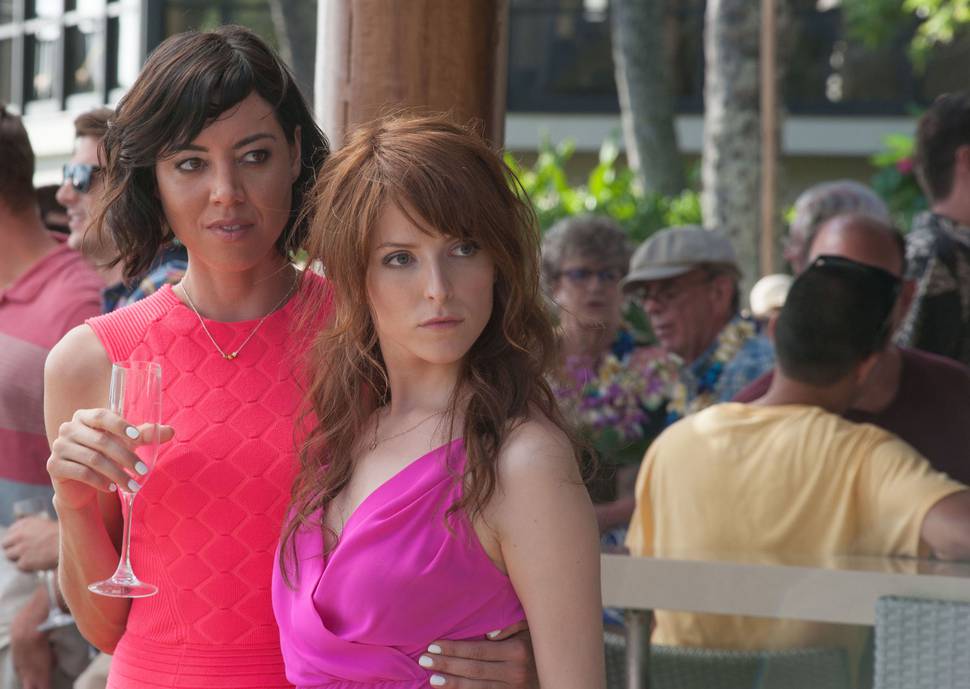 The humour is dirty, with an emphasis on crude dialogue as opposed to gross sight gags.
If the hilarious end credits are anything to go by, it's also largely improvised.
The chemistry between the cast is spot on, which isn't surprising given Efron and Plaza worked together on Dirty Grandpa, and Kendrick and Devine were both in Pitch Perfect.
Devine's character is the only one who grates a little - the result of a mix of Jack Black vocal impersonation and Jim Carey facial gymnastics, which gets a little tiring.
They're a easy bunch to like, and against your better judgment you will likely find yourself laughing at Silicon Valley's Kamail Nanjiani in a cameo as a naked, acrobatic masseuse (a perfect example of pushing a gag to the extreme to get a laugh), and a quad bike gag that ends in beautiful disaster.
It might have the names of its two leading blokes in the title, but it's actually a movie all about gender equality. Those girls are as foulmouthed as the boys.
Verdict: Silly but fun - a Millennial's Wedding Crashers.

Cast: Zac Efron, Anna Kendrick, Aubrey Plaza, Adam Devine
Director: Jake Szymanski
Running Time: 98 mins
Rating: R16 (sex scenes, nudity, drug use & offensive language)