Steven Spielberg talks about adapting kids' book The BFG, and his Wellywood connections, with Helen Barlow.
He may be approaching 70, with his legacy as a film-maker secure, but Steven Spielberg is not about to stop.
He is still criss-crossing between directing children's movies like his latest, The BFG, adventure films such as the upcoming Indiana Jones 5 and period political thrillers like Bridge of Spies - and bringing them in on time and on budget with a minimum of fuss.
At the same time he's still experimenting with virtual reality on the upcoming Ready Player One, based on Ernest Cline's dystopian novel.
"I think we should all try new techniques but we'll be criticised for some of the virtual reality we're attempting here," he says. "It's going to be fun to see if it will be a lasting medium or a flash in the pan."
In the past Spielberg has rarely publicised his movies himself. However, with The BFG, an old-fashioned kind of film with no name stars - other than Mark Rylance and our own Jemaine Clement - he has made a considerable effort, bringing the film to Cannes, as he did with ET : The Extra Terrestrial in 1982 and to which BFG has already won comparisons - its script was also by the late Melissa Mathison.
"Making The BFG was not like going back to the past for me," he says. "It was revisiting something that I love to do, which is to tell stories that are from the imagination."
Ruby Barnhill is cute as a button as Sophie, the little girl from Roald Dahl's original story.
But having her in a world of the giants - including Rylance as the Big Friendly Giant and his bigger mean, child-devouring elder brothers, including Clement's Fleshlumpeater - meant that adapting the children's classic was never going to be easy.
Spielberg had an ace up his sleeve. To meet the challenge of marrying the motion capture of the giants with the variations in scale, he hired Weta Digital, the Wellington effects house of his buddy Peter Jackson, with whom he'd worked on the Tintin films.
When they first met, Spielberg and Jackson realised their shared a passion for movies and a certain kind of storytelling.
"Of course I knew of Peter because he was a protege of my protege, Bob Zemeckis, on The Frighteners, but I never got a chance to meet him," Spielberg recalls.
"Then I had the honour of giving out best picture at the 2004 Oscars and when I opened the envelope - and of course all the envelopes that year were saying The Lord of the Rings - I got to give Peter and Fran the Best Picture Oscar.
"We met on stage in front of a billion people," the three-time Oscar winner said, chuckling.
"Then we went backstage and before the pressroom Peter and I started talking about movies. Fran was still in shock. We just had an amazing time and became friends because of that moment. We became friends not to work together, just because we spoke the same film language. Then we wound up discovering that we both love Tintin and we made that our first project together."
Jackson will direct their second of three Tintin movies, Prisoners of the Sun, with Spielberg producing.
"Peter was so busy with The Hobbit that it took him away from Tintin and he's doing another film for my company now. It's a secret, nobody knows about it. Then after that he'll do Tintin."
A spokesman for Jackson says he would be happy to talk about the project "at the right time". Spielberg was a producer and his company Dreamworks was the studio behind Jackson's 2009 adaptation of The Lovely Bones.
The first Tintin movie, which sometimes resembled an animated Indiana Jones in its action scenes, was Spielberg's first foray into comic book adaptations, a genre that dominates the blockbuster landscape, much to his dislike.
"I've never been a big fan of superheroes. I've been a fan of characters who find things that we all have and they just find a little bit more of it in the moment when it's needed, as opposed to having to go into a phone booth to change your clothes to save somebody's life.
"I don't scoff at them, as I love certain movies like the Dick Donner Superman movies, I love Chris Nolan's The Dark Knight, I love Tim Burton's first Batman and the very first Iron Man.
"I go to the movies but there are so many they make my head spin. One seems very much like the one that just came out a month ago. I have trouble separating superhero movies.
"I liked Guardians of the Galaxy because it was so tongue-in-cheek. It was a breath of fresh air - it's optimistic, it's not cynical."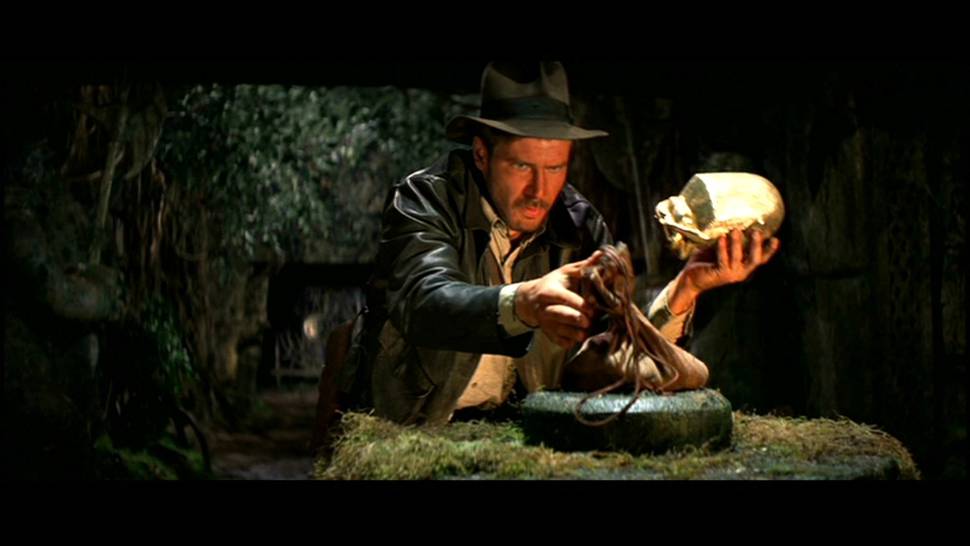 "I think we made BFG as an antidote to cynicism because there is so much cynicism in the world today and there's so much division, more than I can remember in my lifetime. This is a story about embracing our differences, and the values in the book and the values in the film are the values I wanted to impart in the telling of the story."
As he nears 70, Spielberg is not about to waste his time. His films are invariably personal and he wants to make them count. One of the reasons he returns to solitary child protagonists is because his own solitary boyhood.
"I sometimes have to fill my life with enough dreams that I can pretend I'm not lonely. I was that way when I was younger before getting married and having children. But I remember like it was yesterday what it felt like to really feel isolated and alone.
"It was really easy to tell BFG's story because I came from the same place BFG came from. I didn't have the feistiness or the tenacity of Sophie, who is able to tell off a 25-foot humanoid giant."
These days Spielberg is the friendly giant, having given a career lift to many film-makers including his Hollywood heir apparent, J.J. Abrams.
But at a time of life when others in his income bracket may be thinking of slowing down or buying a small country to retire in, Spielberg gets up every day and heads to the office.
"I just keep working. It seems like a natural thing for me. I get up in the morning and I go to work, just like my dad did. He got up in the morning and went to work and invented the first [mainframe] computer in the 1950s at RCA. So I don't even think about it.
"I drive to work listening to CNN for an hour in traffic, then I've heard enough about the world and I start making up fantasy."
Lowdown
Who:
Steven Spielberg
What:
The BFG
When
: At cinemas from July 7