The struggling families on an "exploitative" reality television program called The Briefcase were duped into thinking they were signing up for a completely different show.
Financially burdened families thought they were taking part in an "observational show exploring the pressures of household budgets" called Making Ends Meet, according to the Daily Mail.
But they were actually part of a social experiment forcing them to decide how much of a briefcase filled with $100,000 cash they would give away to "another deserving family".

None of the show's participants had any idea that another family would be facing the exact same life-changing decision, making it a truly gut-wrenching moral dilemma.
The controversial concept, which debuted in Australia last night, quickly lit up social media as viewers slammed the show for being "cruel" and "morally bankrupt," claiming vulnerable Australians were being "exploited".
But Andrew Backwell, head of programming and production at Channel Nine, defended the show's morals and hit back at critics that quickly gave it the label "poverty porn."
"We've tried to go with average families that have fallen on hard times. Not by being slack or lazy or not giving a shit, but through no fault of their own. You're going to look at them and feel some compassion," he told the Sydney Morning Herald.
"We wanted to find ordinary middle-class families that had fallen on hard times ... It wasn't people putting up their hands for help. It was people looking to share their story of what happened to them.
"It was certainly not families after a hand-out."
The show's opening episode paired farmers Jim and Jenny Carter from the Grampian region in central Victoria with Rob and Mandy McCrackens from Kilmore, 60 kilometres north of Melbourne.
The Carter's live on a sheep farm with their two daughters, and were devastated by fires that ravaged the region in 2014 - destroying their property and 75 per cent of their livestock.
Meanwhile the McCrackens, with three school-aged children, were forced to live on a welfare package after Mandy lost all four of her limbs to a life-threatening bacterial infection.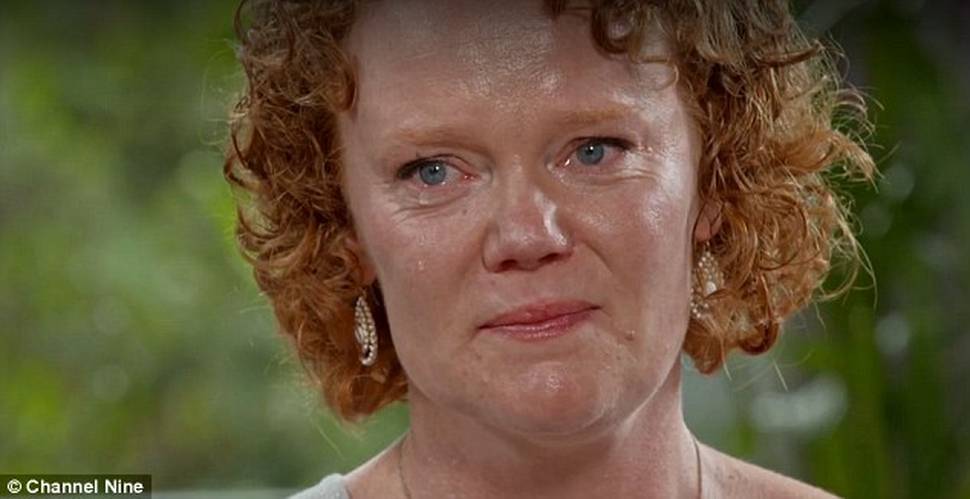 The episode ended with both families opting to donate the entirety of their $100,000 paycheck to each other, a win-win scenario for both parties, but not everyone was happy.
"Do Nine not realise just how cruel the concept of this program is?," one man wrote on Twitter.
"Like throwing a chip and watching seagulls fight over it," added another.
"Who thought parading around disadvantaged people was a good idea? What a morally bankrupt concept," tweeted Nermin.