The video of an on-air radio interview with a Bachelorette, featuring explicit questions and "disgusting" camerawork, has been slammed by followers.
George FM hosts Thane Kirby and Kara Rickard today interviewed Naz Khanjani, the runner-up on The Bachelor NZ.
Read more:
• Naz gets intimate with the Bachelor
• Cosy couple or showbiz sham?
The three-minute clip, posted to Facebook, shows Khanjani getting increasingly uncomfortable as Kirby grills her about revelations she and Bachelor star Jordan Mauger were intimate during their time on the show together.
Kirby's questions include, "Is he well hung?" and "did you orgasm?"
Khanjani refuses to answer them and tries to laugh them off, saying: "I will keep all those comments to myself."
At one point, Khanjani looks off camera and appears to appeal to a publicist for help, who steps in and asks Kirby to focus on Khanjani, not Mauger.
Meanwhile, the camera operator filming the interview zooms in on Khanjani's chest twice.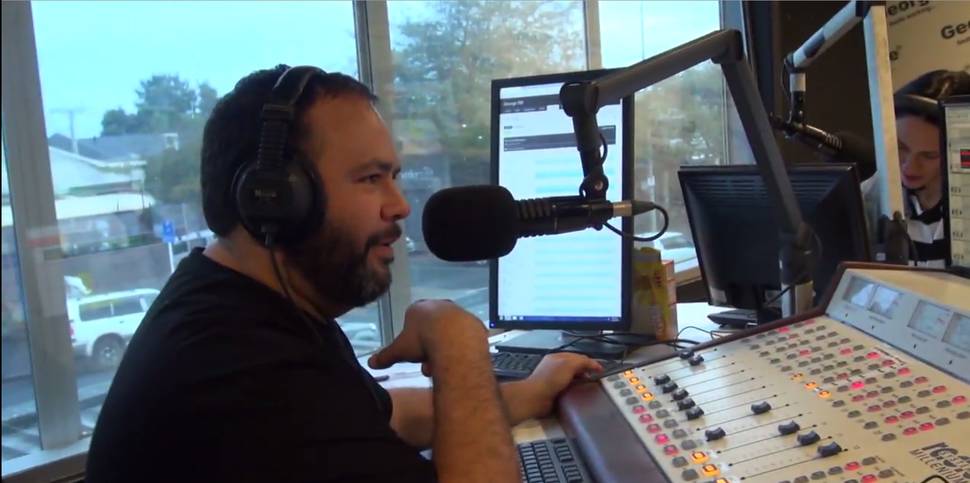 Kirby finishes the interview by asking if her breasts are "real or fake".
"Oh, they're fake ... it'll be five years in September," she replies.
Kirby responds: "I would love to be the rebound boy. He's in for a treat."
On Facebook, some viewers took offence.
"The camera work is disgusting. It's an interview not a bikini photo shoot," wrote one commentator.
"This is really disappointing ... disrespectful," wrote another.
Another viewer got in touch with the Herald to say: "I am disgusted with how George FM has treated her and it is fair to say she deserves better."
Mediaworks has yet to reply to a request for comment.
The breakfast duo were recently fined $8000 by the Broadcasting Standards Authority, who upheld a complaint against George FM after they named and shamed two women as "do-nothing b***es" last year.
Mauger chose Verhoeven over Khanjani in Monday night's finale after a season in which 23 girls competed to win his heart.
Last night's 90-minute Tell All special was the highest rating episode of the season, with 438,000 viewers.