Welllington community-based production company Torchlight Films impressed with their first two very modest outings: Taking the Waewae Express in 2009, was about the aftermath of a car accident, and Hook, Line and Sinker two years later, which explored the impact on a family when the truckie breadwinner failed an eye test.
Both told small stories tightly, avoiding cheap tricks and creating real, believable characters on a budget barely bigger than zero.
The new one is technically more ambitious (and more polished: Alun Bollinger and Waka Attewell shot it, Annie Collins' editing is a dream and the score is full of rich pleasures) but something has been lost in the attempt to up the production ante.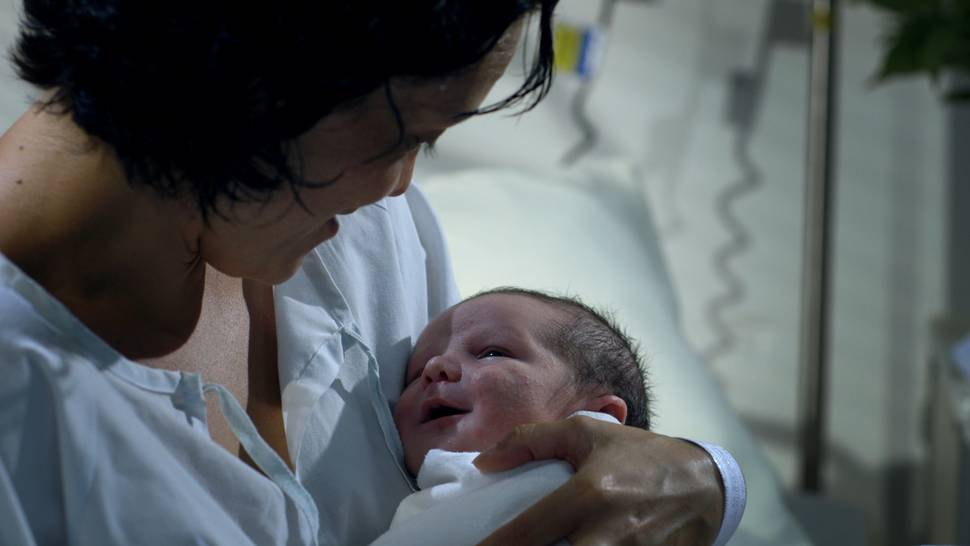 The fragmented, elliptical narrative approach requires something dramatically big to be at stake if it is really going to work: the viewer needs to pick up clues that allow realisation to dawn before the big reveal.
Here, used to fill in back story, the narrative is often wearingly expository and the jumping back and forth in time becomes dizzying. It undermines an actor's attempts to build character, too, when she transforms from pretty, free and smiling to careworn and back again.
The two main characters, Aila (Lyons) and Bunny (McDowell) are both new mothers, sharing a hospital room and wrestling separately and together with the prospect they may lose their babies.
That Bunny is in trouble is plain early on from the insignia on the uniforms of men in the corridor, but Aila's story emerges only slowly and it's hard to keep track.
What painting on a bigger canvas has brought to the film is a sense of place it's hard to think of a film that has made Wellington by night so beautiful and dangerous and there is some pretty snazzy driving and stunts in scenes involving a boy racer night meet.
It's good to see these no-budget warriors still flying the flag for small urban drama.
Review: The Great Maiden's Blush
Cast: Renee Lyons, Miriama McDowell, Ian Lesa, KC Kelly, Barnie Duncan, Carl Drake, George Fenn, Madeline McNamara Directors: Andrea Bosshard and Shane Loader Running time: 108 mins Rating: M (offensive language, adult themes) Verdict: No-budget warriors still flying the flag