Who knew an action comedy about a gangsta kitty cat could do so well? Apparently comedy duo Keegan-Michael Key and Jordan Peele did, because that's what's happened with their new movie Keanu.
The pair, famous for their Comedy Central show Key and Peele, have teamed up again for the film, about two friends trying to get a stolen kitten from a street gang. Keanu is written by Peele and Alex Rubens.
Movie critics are loving the comedy. So far the film has received a 79 per cent approval rating, are reviewers are calling it "hilarious" and "uproariously funny".
New York Post
described
Keanu
as "a funny, shambling buddy comedy that mostly serves as a vehicle for our two stars to do what they do best, which is riff on race and pop culture". The Film Stage wrote: "
Keanu
is a lightweight film with heavyweight laughs, a completely satisfying comedy experience from start to finish."
NPR praised the lead actors, writing: "Key and Peele have such a sensationally giddy chemistry together that the film's raggedness plays, in their hands, like a kind of spontaneity."
The Toronto Star noted that the film's plot "allows free rein for patented Key and Peele riffing on race, rap and drug stereotypes while freestyling on pop-cult obsessions" and The Film Stage applauded the film as "uproariously funny - so much so that you might miss lines of dialogue due to the volume of laughter in the theatre".
"Keanu is proof that Key and Peele are one of the great contemporary comedy duos, even if the feature surrounding them is little more than a shaggy-cat story," the Film Journal International also wrote.
And it seems the little kitten won a few reviewers over.
"If you like gunfights, car chases, George Michael and kitty-cats, this is for you!" wrote JoBlo's Movie Emporium. The Seattle Times said to "give that kitty an Oscar, right now. And then send him to my doorstep."
Vanity Fair wrote that "whenever Key and Peele miss a beat, the titular Keanu is always there bouncing into frame, dodging bullets, and winning the hearts of everyone involved in the caper".
"Putting a tiny kitten in an action film sounds like a bonkers idea," wrote USA Today, "until you see the bizarrely wonderful sight of a tiny kitten in an action film."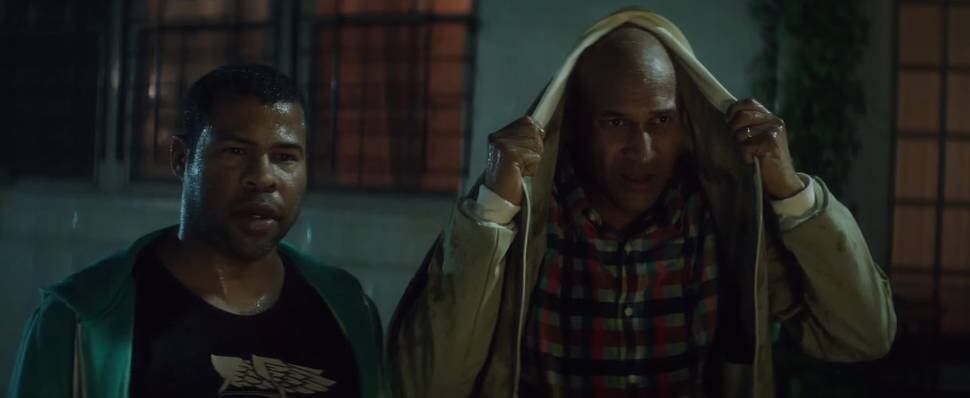 However, it seems the film might not be for everyone.
Variety complained that the film was "an initially amusing but fatally overstretched action-comedy that marks a lamer-than-expected big-screen outing for Keegan-Michael Key and Jordan Peele following the conclusion last year of their frequently brilliant cable series".
The Guardian slammed the film saying that "by the time Clarence screams "wordness to the turdness", the humour has all but evaporated."
Keanu has yet to receive a New Zealand release date.
- nzherald.co.nz