Antony Starr tells Chris Schulz why changes are afoot for Banshee's fourth and final season.
Antony Starr has been bruised, battered and bludgeoned. As Banshee's anti-hero Lucas Hood, he's been tortured, beaten to a bloody pulp, kidnapped from a kidnapping, and watched on as his girlfriend's neck was snapped.
In one grisly but defining scene, he took on a giant nude albino in prison, armed only with a razor blade, and won.
Starr has taken plenty of knocks over three seasons of Banshee, one of television's most brutal shows, which thinks nothing of ending a grisly fight with a head being removed from a body, spinal cord still twitching.
He's needed stitches and surgery after the more extreme stuff that's given the cult show a rabid fan base in America, where it airs on Cinemax, and here at home on SoHo.
But no more. For the show's fourth and final series, Starr is taking a step back from the brawling to enjoy a season he says is much "tamer".
"I didn't have to do much action, which I asked for," Starr tells TimeOut ahead of its debut this weekend.
"I have a tendency to go, 'She'll be right', with that Kiwi attitude, but at the end of season three I was like, 'Ooh, she's not right'. It's just the attrition rate of being ground out, year-in, year-out."
Starr knows something about heavy workloads thanks to his role on Outrageous Fortune, the local TV success story in which he played two pivotal characters - twins Van and Jethro West - for six seasons. Often, those characters were required to appear in the same scenes together.
But Banshee's demanding physicality, plus its schedule, has taken its toll on Starr. His face has been cut open, his wrist has been operated on and he has a list of minor niggles from the show's fight sequences.
Starr wakes up around 4am on Monday, his working week on the Pittsburgh set finishing sometime on Saturday morning. He does that for six months. "It's just insane. Your circadian rhythm gets out of adjustment. You're so burnt out and working on autopilot.
The danger is the material can suffer. You're turning up with matchsticks holding your eyelids open," he says. "Getting kicked in the face and bleeding isn't fun."
So Banshee's taking a different twist this season, fast-forwarding two years into the future. Hood is no longer Banshee's fake sheriff, but has been replaced by his former sidekick Brock. Crooked businessman Kai Proctor is mayor.
And when Hood returns from exile, he finds he's tasked with tracking down a serial killer on the loose in the small southern town.
"Lucas is trying to find his place in the world, whether there's a way to live with himself, what the next step in his life is, and whether there is one. Season four is very much about consequences and dealing with the fallout from seasons one to three," says Starr. "It was a very different season from my perspective, and I kind of enjoyed it."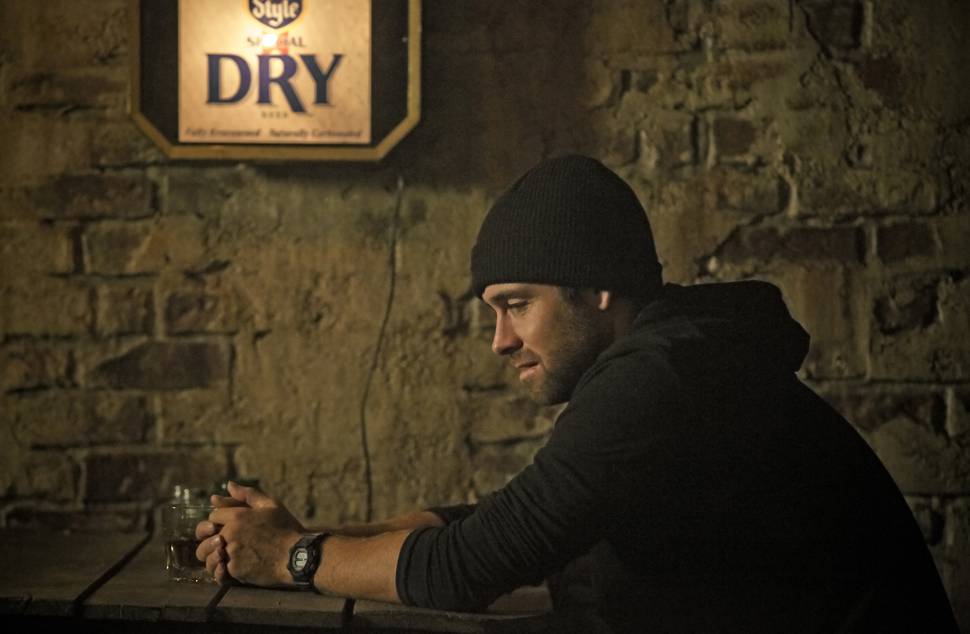 That doesn't mean it's a different show. Starr says Banshee is still full of the rough stuff, it's just not him doing it.

Despite fan outcry over the show's demise, Starr says it's important they go out on a high.
"We knew this was the end of the road. We didn't want to go one season too many and kick the corpse around and have something pretty sloppy. It's always been ridiculous but we didn't want it to get ridiculous and unloved."
But he warns Banshee fans there might not be a happy ending coming for Lucas Hood.
"What would a happy ending be? There are only a few ways you can end a show like this, and I don't know everyone's going to be happy with whatever you do. The ending is satisfying to us, hopefully it translates to those who love the show. "
Starring role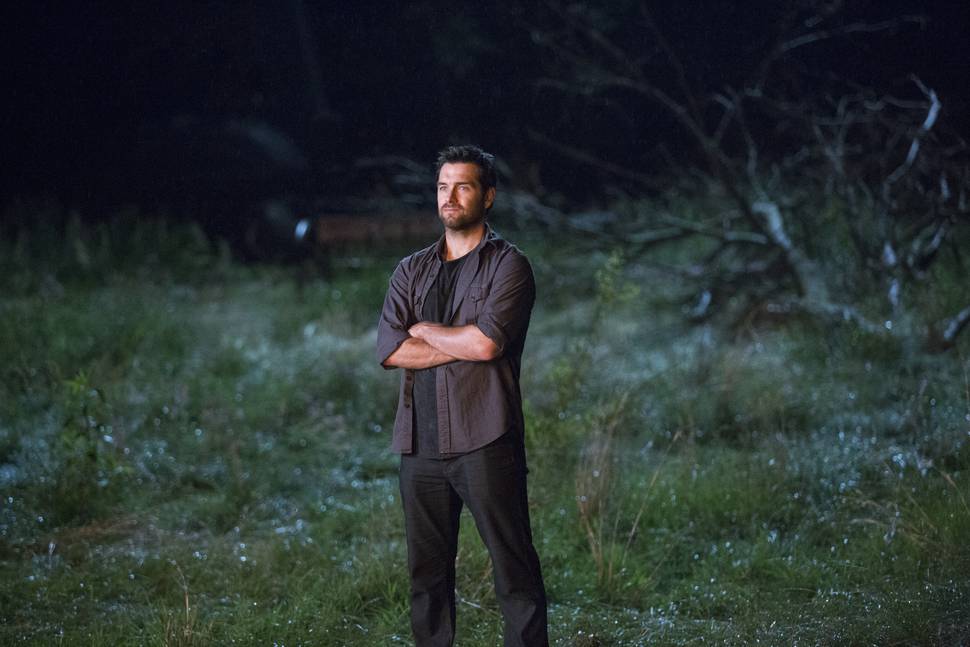 Antony Starr is on a roll.
After four seasons of Banshee, he already has his next show cemented - and Steven Spielberg is involved. Sort of.
Starr has signed on for American Gothic, a CBS murder mystery that sounds a little like Netflix's Bloodline.
Produced by Steven Spielberg's Amblin Television, American Gothic also stars Justin Chatwin and Megan Ketch. Starr will play Garrett, the son of a prominent well-to-do family in Boston who returns home after 17 years when his dad falls ill.
It's far less physically demanding role than his Banshee role, and one Starr is looking forward to. "I know there's not as much action, I do a lot more pointing and shouting and talking, which is fine by me," he says.
"American Gothic has a really fantastic creative team, the material's great," he says.
It means Starr's US profile continues to rise, thanks to four seasons of Banshee.
But he sees the super-violent show as a starting point for a lengthy screen career in America.
"It's been a great introduction. I came from Australia doing an awful show, I got picked out of that and stuck in the lead role in an American show and as far as I'm concerned, it's been fantastic.
"It's been a hell of a ride, I've learnt a lot and I'm ready to take the next step."
Banshee
Where and when: Sundays, Soho, 8.30pm; Encores on Tuesdays, 7.30pm
What: Lucas Hood's final stand