Matt Murphy and his backers have chosen to remake of "Goodbye Pork Pie", the cult Kiwi road movie shot by Matt's dad, Geoff, in 1981.
As a petrol head who has driven along on a Pork Pie Charity Run, I know this to be a tall order.
In 2013 I steered a Mini Roadster along the same 2000 km route the old movie took to go from Kaitaia to Invercargill.
It seems to me that a modern era of road spikes, police helicopters and containerised trains might limit the kind of car chase action the old movie featured.
I'm prepared to eat my words, of course, but feel Matt and his backers have chosen the wrong Kiwi classic to remake.
They, or somebody, should have looked again at Savage Islands.
This pirate movie was made in New Zealand and Fiji during 1983, being titled "Nate and Hayes" for some markets.
It starred a young Tommy Lee Jones, and included among others a minor villain played by Prince Tui Teka.
The makers had the brilliance to zero-in on the most eventful period of New Zealand history.
Set in the early 19th Century, before the Treaty was signed, this was an era of extreme lawlessness when New Zealand was wilder than anything from the Wild West. But huge money was to be made from hunting seals and selling their pelts in China and Europe.
A stream of riff raff sea captains and their men, seemed to arrive in the Bay of Islands, then sail south looking for seals, sometimes never to return.
It was an era of fierce moko-wearing Maori warriors, scurrilous Pakeha adventurers, righteous missionaries, swords, pistols, sailing ships and a even private war fought between sealers and southern iwi.
Also, according to a persistent Kiwi legend, during the 1820s a pirate captain/sealer named Stewart kidnapped a Scottish Princess and abandoned her on one of our remote southern islands.
"The Lady of Campbell Island" didn't make it into Savage Islands 1, but she'd be a cert Savage Islands 2 if I was in charge.
I believe an action adventure relating this remarkable lady's quest to return to civilisation could even become an Oscar contender, and here's why:
Factual basis
In 1964, an historian named George M. Fowlds published The Mystery Lady of Campbell Island. Fowlds rejected the idea that the woman was a related to Bonnie Prince Charlie. But he noted eye witness accounts backing up the claim that a woman did indeed live alone on Campbell Island between 1820 and 1830.
Female Revenant
Imagine therefore a feminist spin on the recently successful Revenant plot - a long-overdue "Woman against Nature" film. This would no doubt pit a tartan-wearing amazon against 400 kg beachmaster sea lions, which are very intimidating animals. Once banished to the island, in order to survive she'd also have to raid eggs from the nests of giant albatross with 3 metre wing spans. Yes, these animals are protected and so such scenes would have to be computer generated. But the movie could raise money and awareness to aid their conservation. Dramatic wildlife scenes, plus a "princess" who has to shoot and fence her way back to civilisation, would provide the basis for a gritty action adventure.
Tommy-Lee Jones
Jones already has one Kiwi pirate movie under his belt and, with a stated soft spot for New Zealand, may be open to providing "star power" to another. Not as the dashing young sea captain "Bully Hayes" this time, but as the treacherous and gnarled old Captain William Stewart.
Stewart was a Scot who boasted of drinking burgundy with Charles Edward Stuart (Bonnie Prince Charlie) during the latter's exile in France. He was a privateer in the Caribbean before arriving New Zealand, so fits the pirate profile perfectly. According to the legend, circa 1827 he agreed to carry Charlie's illegitimate granddaughter to New Zealand against her will. This followed the princess being denounced by the Jacobites as an English spy.
It's topical
The NZ Navy ship Canterbury was to have visited Campbell Island with a large team from DoC and MetService this month. But the expedition was postponed a couple of weeks ago, when the Canterbury diverted to Fiji to do cyclone relief. So conservation of a sod hut site where "The Lady of Campbell Island" is supposed to have lived circa 1827, is now on hold. Archaeologist Matt Smith and historian Norm Judd had been all set to clear flax from the site and put up a wall around it. And thanks to the supposed link with Bonnie Prince Charlie, their intended mission is being reported in The Scotsman newspaper.
Useful Southland angle
What better place to base this action adventure than Invercargill, the city closest to Campbell Island and the far more accessible Stewart Island (named after Captain William Stewart by the way).
Invercargill is famous for hosting previous movie projects, such as The World's Fastest Indian and the finale of Goodbye Pork Pie.
Its Mayor, Tim Shadbolt, is supporting the Pork Pie remake, and would also likely put money into the kitty for Savage Islands 2, if thought it would attract tourists to Southland.
Mayor Tim would also put his hand up to act a cameo role, as he did for Utu and the World's Fastest Indian.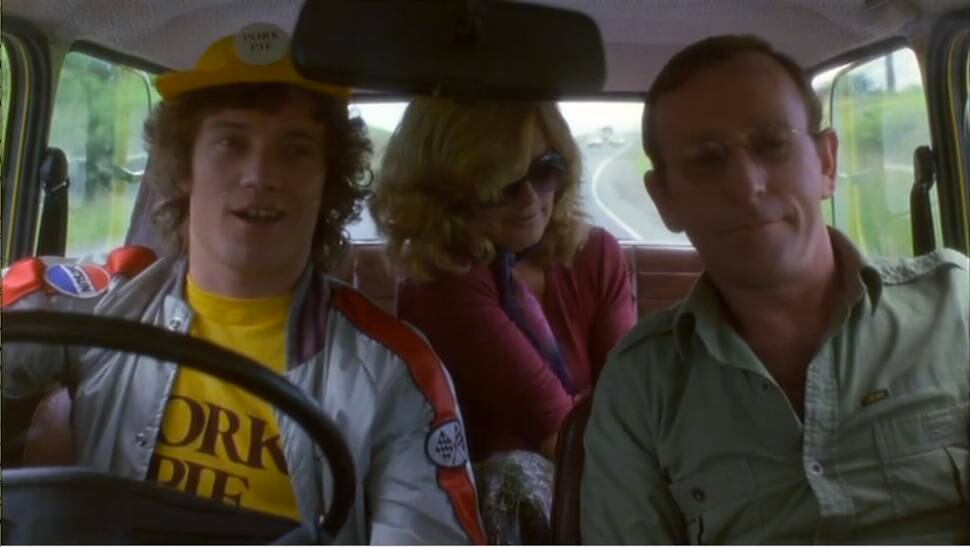 If we don't do it . . .
There is one rule in the world of movie production: If you've had the idea it's likely 10 people other parts of the world have had it too.
A Scottish princess banished to a lonely island by a villainous sea captain is the kind of yarn likely to attract the attention of Pixar Animation Studios, and others. I close my eyes and I see an animated tartan-wearing babe, accompanied by her pals, the talking penguin and the talking seal.
The way things go, this Pixar storyline would probably portray her as stranded in Iceland. Ugh!
Let's make this movie before somebody else does!
Well, that's my choice of an eighties movie to reprise, what is yours?