Siobhan Marshall has dazzled Kiwi audiences with her acting and dancing skills.
And now the 32-year-old blonde bombshell has added another skill to her CV - wedding singer.
Marshall and TVNZ publicity manager and fellow glamorous blonde Lucy Ewen have been teaming up to entertain lovebirds at recent weddings.
Their repertoire includes Eva Cassidy's Songbird, as well as hits from the likes of Amy Winehouse, Nina Simone, Etta James and Michael Jackson.
As well as entertaining with their hypnotic harmonising vocals, they're dab hands on
the guitar.
Marshall told Spy she had always been a "shower singer". In 2005 she won the Sing Like a Superstar reality TV show.
"I've always enjoyed singing," she said. "Without really realising, Lucy and I have found ourselves singing at three different weddings. Requests from friends so far, but [we're] keen to get out there and do more. I went through a phase of singing at funerals. Weddings are a little more fun."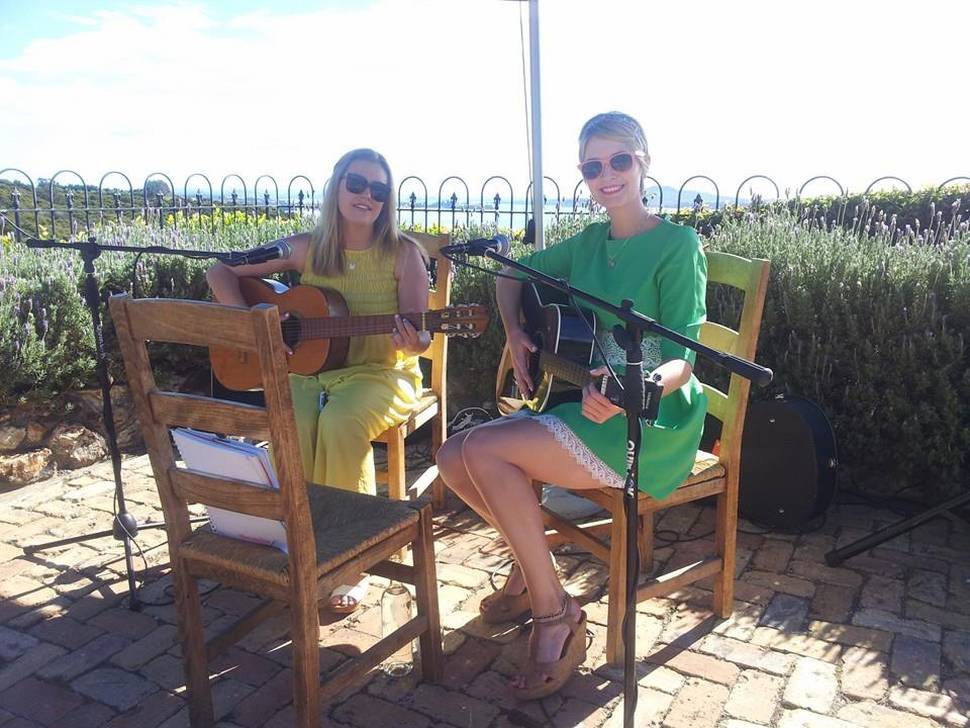 There are no plans yet for Marshall - who finished third in the Dancing With the Stars NZ reality TV show last year - to chase a professional music career.
"Let's keep it live for now. If someone wanted to hire us to sing for events or parties, I'm sure we wouldn't say no."