Finn McCahon-Jones, grandson of Colin McCahon, is the curator of a new kids-only kingdom, writes Sarah Ell
If the old adage "if you want something done, ask a busy person" is true, then Auckland City Limits music promoter Campbell Smith hit the nail on the head when he approached Finn McCahon-Jones to co-ordinate a special kids' zone at the festival.
McCahon-Jones is best known to a generation of young Aucklanders as the voice of the bFM Kids' Show.
He's also the curator/director of Te Toi Uku, the Crown Lynn ceramics museum in West Auckland, a visual arts graduate, sculptor, and dad to 5-year-old Alfie.
He's passionate about art, music, radio, kids, creativity and communication; highly articulate, and full of ideas and enthusiasm.
"My wife calls me an active relaxer," he jokes.
"I get older people coming in here [Te Toi Uku] who say 'you've got to keep busy'. I don't know how to not be busy."
Taking on the role of "curating" the Auckland Kiddie Limits sub-festival, to be held in the grounds of the historic village at Motat, adjacent to the main venue at Western Springs, has also helped to fill the gap created by his departure from radio. After around 20 years on the desk for the bFM Kids' Show - he was a precocious only-just-teenager when he started there - he bid a sad farewell to the Sunday morning spot late last year.
"When I left the Kids' Show I realised how ephemeral it was - there just wasn't anything left behind," he says.
"I thought it would be good to get some of my favourite bands to play a farewell show, and have people come up to the studio.
"It went so well that I wished I'd done a few more of those kinds of things."
McCahon-Jones has also worked with the Australasian Performing Right Association (Apra), judging its children's music awards, and through that connection came to Smith's attention.
"He called me and said, 'I don't know anything about kids' stuff and I need you.' It's been really exciting working with him and putting together the show, as sort of an extension of the Kids' Show."
McCahon-Jones says his plan for Auckland Kiddie Limits is "making everybody welcome - from quiet things to making things and bands playing and hands-on activities and Auckland Libraries coming along to show off what they do, beyond just books. It's going to be really fun."
He thinks it's great for families to be able to enjoy what might otherwise be an adults' day out, with the kids stuck at home with a sitter. "You're going there with your kids, it's not a drop-off zone. You're coming to this because you enjoy involving them in adult culture and involving yourself with kids' culture. It's a really wonderful mix."
It's a time of new challenges for McCahon-Jones: in August last year he took a new position at Te Toi Uku, following eight years at Auckland Museum working with the applied arts collection. It's given vent to another passion, for the stories behind the Crown Lynn factory and its legacy.
Visual arts are his first love. His degree was in sculpture and, as he notes, he comes "from a family of artists and makers".
This is somewhat of an understatement: his grandfather was one of New Zealand's greatest painters, Colin McCahon. Though McCahon-Jones was only a young boy when his grandfather died in 1987, he says he and his father William "speak about Colin every day. He had such a impact on the visual language of New Zealand, whether it's things like the Charlies' juice labels using a 'McCahon' font or the way that people understand the landscape. If you look at landscape painting pre- and post-McCahon, it's very different."
McCahon-Jones has more time for his own parenting now his weekends aren't taken up with radio duties. But just because he doesn't have to be at work early doesn't mean Sunday mornings have become sleep-in time. Instead, he is up and off adventuring with his own family.
His own father, William, was a stay-at-home dad to the young Finn, and he has many happy memories of their time together.
"It's something I want to replicate with my own son. I want to make sure he knows I'm there, and that I want to involve him in things."
Finn's top picks
1. Levity Beet
Three-time winner of the Apra Children's Song award, up from Nelson to do a musical workshop. "He's got strange instruments and makes all sort of fun music - he's very creative. Really magic stuff comes out of what he does."
2. Kath Bee and Mr Roberelli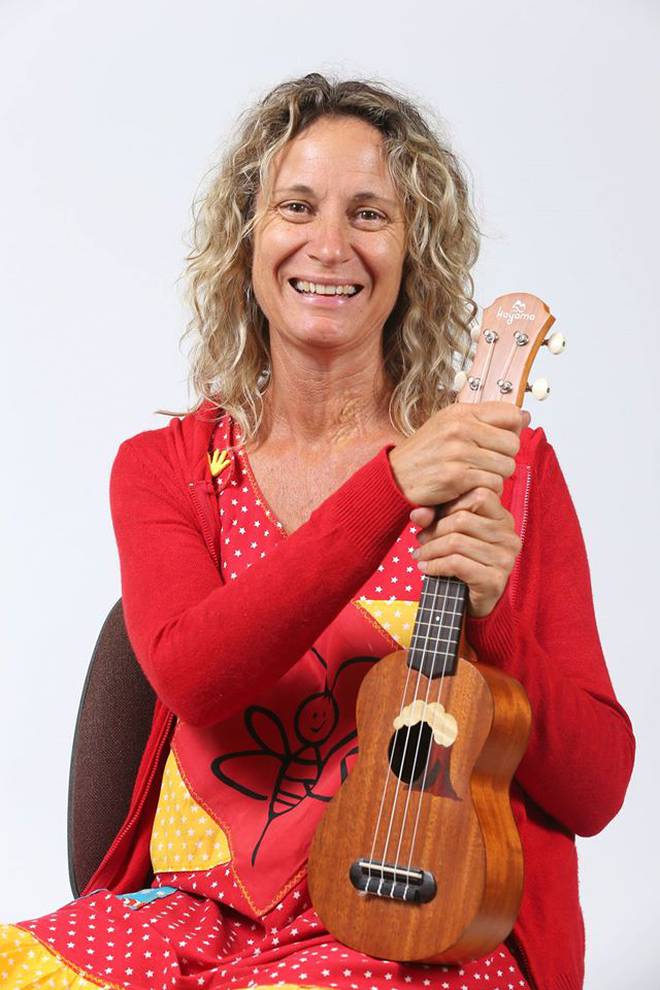 (aka Paul Depledge, Rob Wigley, Rochelle Depledge): A couple of perennial bFM Kids' Show faves.
3. Beanie Bros chill-out zone
"A space for if you just want to have a nap or some time out."
4. Revolting Rhymes
A session of mad, live storytelling of Roald Dahl's most popular rhymes, by the Flaxworks Theatre Company.
5. Mothers' space
A space for mothers to feed their babies, and for parents to recharge.
6. Auckland City Limits:
Once Auckland Kiddie Limits wraps up, McCahon-Jones will be heading for the main event.
"There are a lot of Kiwi bands I want to see, as well as [headliner] Kendrick Lamar. I'll be just hanging in, looking forward to the next day when I will be able to have a sleep in!"
Need to know
• Auckland City Limits, Western Springs, March 19. Under-10s free entry with a paying adult.
• Auckland Kiddie Limits, 11am-5pm, Motat Historic Village (accessed through main festival). Adult entry only with children.