Will we ever hear that one-off Wu-Tang Clan album? Which members will come to NZ? And just how good are they at chess? Clan member Masta Killa gets a grilling from Chris Schulz.
Don't ask Masta Killa what he thinks about Wu-Tang Clan's one-off album, Once Upon A Time In Shaolin.
The New York rapper hasn't heard the controversial US$2 million ($3 million) record - owned solely by "Pharma Bro" Martin Shkreli, possibly the world's most hated businessman - and he doesn't think he ever will.
"I haven't heard a single song from that album," admits Masta Killa, real name Elgin Turner, his voice booming down the phone from his "freezing" New York home.
"It's the first album I've been a part of that I haven't even heard the record. I'm like you, I would love to hear it."
That's unlikely to happen. Only one copy of the double album, the celebrated hip-hop collective's eighth, was made. Purchased by Shkreli via auction, Shaolin isn't allowed to be monetised until 2103, but the music can be distributed for free. Shkreli, the controversial businessman known for massively hiking prices of HIV drug Daraprim, isn't known for his generosity.
That means Shaolin has become something of a sore point with fans who desperately want to hear it, and within the group, with some members unhappy with the buyer.
Fellow Clan member Method Man told XXL he was "tired of this shit" and called for its release, while Ghostface Killah recently called Shkreli "the man with the 12-year-old body" in a lengthy diss video.
Turner, one of the Clan's more mysterious MCs, who has only been interviewed a handful of times, can't bring himself to hate Shkreli, because he says he "doesn't know enough about the individual".
"I thank him for loving hip-hop and Wu-Tang enough to purchase the album. It's a wonderful thing that someone appreciates the art that much that he would even think to buy the album when it's marketed in that way ... I'd like to meet him so maybe we can listen to it together."
It says much about the Clan's legacy as hip-hop pioneers that, despite the outcry over Shaolin, there's still massive interest in the group's collective output.
Their 1993 debut, the gritty masterpiece 36 Chambers (Enter the Wu-Tang), introduced a level of street grime and collective aggression that hadn't been seen before in hip-hop.
It also introduced the rest of the Clan - from RZA's kung fu-inspired production, to Raekwon's gnarly flow, as well as GZA, Inspectah Deck, U-God and Cappadonna (Ol' Dirty Bastard died in 2004) - to the world.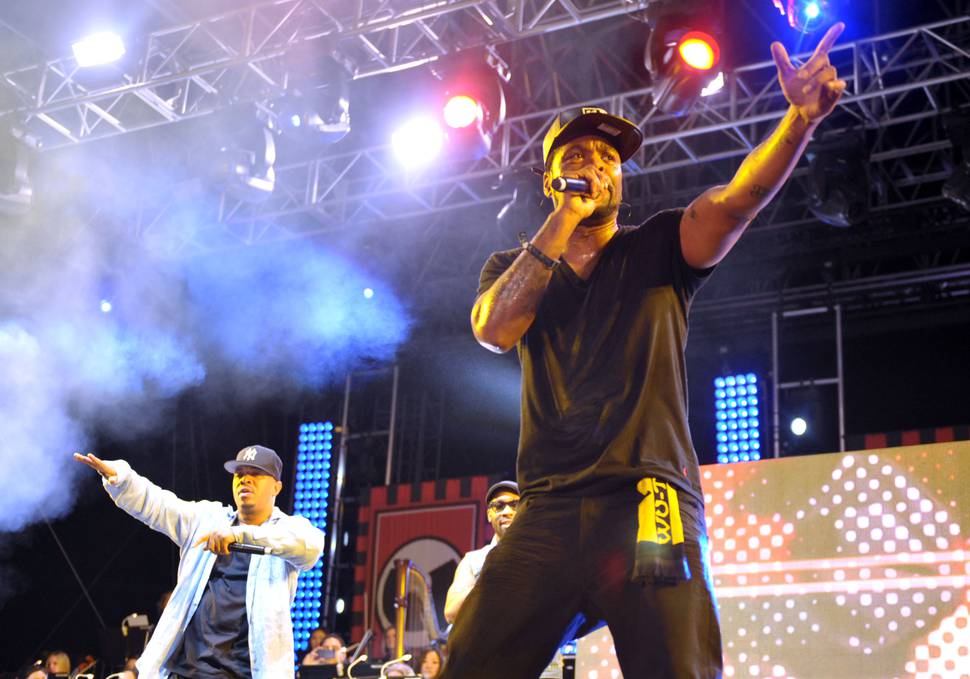 Their collective output has stretched to nearly 70 albums, as well as movies, soundtracks, streetwear and merchandise through their Wu Wear label, which produces everything from hoodies to beanies and slippers bearing their iconic "W" logo.
Turner joined Wu-Tang at the last minute, providing the final verse for Da Mystery of Chessboxin' when GZA persuaded him to come to RZA's studio during the 36 Chambers sessions.
"This particular night in the studio, we had a few different individuals who said their rhymes on that beat. I was blessed, my rhyme fit, everybody agreed my rhyme made the last slot on the album. I was blessed, I was thankful," he says. "The rest is history."
It's Wu-Tang's early material, as well as later hits like Triumph, Gravel Pit, and Shimmy Shimmy Ya, that fans will want to hear when they hit the stage with a highly anticipated headlining slot at Raggamuffin this weekend.
Before their first New Zealand appearance in 20 years, Turner is talking up their performance, despite not knowing which members will make the trip with him.
"That's always very difficult to say," he says. "We've grown in so many different directions and our schedules aren't always known to one other. One thing I know, you will definitely have a classic show. Even if it's just from one of us, we will definitely be there to give you 120 per cent."
Yes, he's promising plenty of classics. "Most of the fans can identify with those songs. After that, it's a party, man. We want to bring you the essence of where hip-hop started, the streets of New York, Brooklyn, The Bronx and Staten Island."
Those songs, filled with gravel-voiced tales of street life, struck a nerve with fans, but Wu-Tang have also become notorious for the level of infighting within the group. Their last album, 2014's mixed bag A Better Tomorrow, nearly didn't happen when Raekwon refused to take part.
When he finally did, he badmouthed the album after its release and said RZA should step down as the group's ringleader.
But Turner says the Clan is "a family", and, like most large families, there's always drama.
"You won't find no family or group that's exempt from going through real situations. If you have just two people together, you're going to have some type of [disagreement]. That's natural, so imagine 10 different people," he says.
"There's always love there. We all genuinely love the foundation and core of hip-hop music and we inspire one another."
That infighting, as well as the debacle around Shkreli and their latest album, means Wu-Tang's legacy remains slightly tarnished.
But if Turner is worried, he isn't showing it. "I'm proud of what we did collectively from day one. It's still relevant today ... we're still here ... and I'm very humbled and blessed to have been a part of that."
Besides, he says, anything can be settled over a game of chess - and he's keen to meet any Kiwi fans up for a game.
"Hit me up," he says. "I'm down for it."
Who: Wu-Tang Clan's Masta Killa
Where and when: Playing Raggamuffin at Trusts Stadium in Auckland this Saturday
Also: Latest album, A Better Tomorrow, out now.
Wu-Tang Clan feature on the cover of this week's TimeOut: