"I'm tough ... I'm tough because I have had to be. I was beaten by the nuns as a child."
Dame Kiri Te Kanawa's revelation stunned an audience of several hundred in Whanganui.
The celebrated singer, in the city to teach at the two-week New Zealand Opera School at Wanganui Collegiate, was speaking candidly in a public conversation with fellow international opera performer and Baptist Church minister Rodney McCann.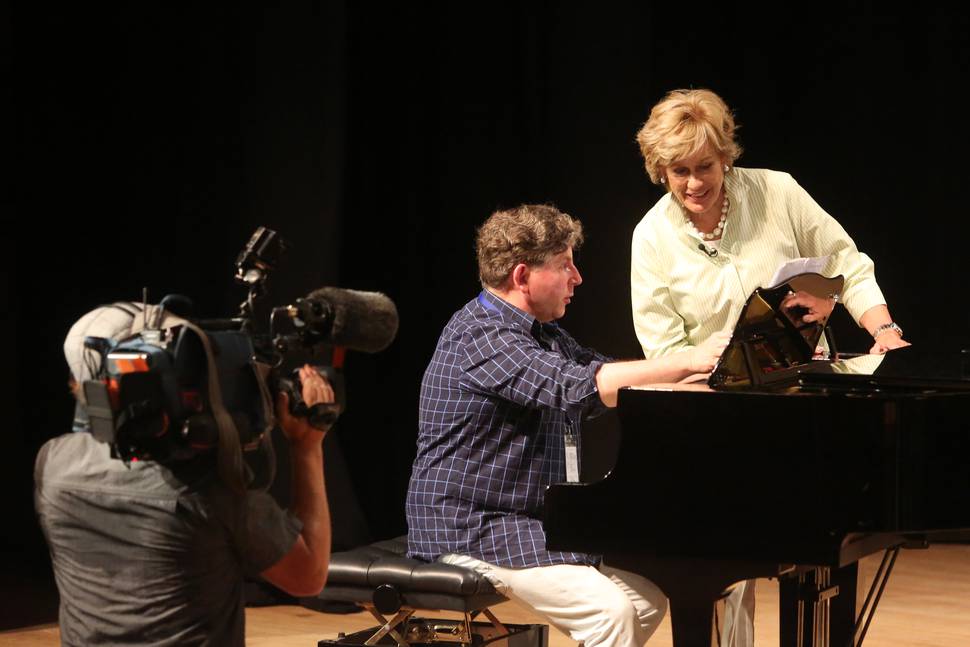 "I am as tough as I am today because from age 12, when I was at a convent school in Auckland, I was beaten by the nuns," Dame Kiri told the audience at the Collegiate auditorium.
Dame Kiri, who is of Maori and European descent, was adopted as a baby by a Gisborne family and attended St Mary's College for girls to study under acclaimed singing coach Dame Sister Mary Leo.
Dame Sister Mary Leo was a New Zealand nun who was best known for training some of the world's finest sopranos, including Dame Kiri, Dame Malvina Major and Dame Heather Begg.
Dame Kiri said that facing the demanding Sister Mary Leo and the ambitions of her mother, who had recognised her remarkable talent, was like "being locked between two tigers".
"You have to be tough in the opera world or you are not going to make it. Just because you can sing an aria does not make you an opera singer."
The comments may explain Dame Kiri's strong words on Friday morning to five of the promising young students at this year's opera summer school.
The students were about to perform a televised masterclass when Dame Kiri complained about aspects of their behaviour that morning. It left one of them visibly upset but she was able to compose herself in time to perform for the cameras.
Dame Kiri said that her life was one of focused, endless hard work.
"Without that dedicated commitment you won't survive in the opera world ... Remember, you don't choose this profession ... it chooses you."
Dame Kiri emphasised the need for "rock solid" technique above all - "breathing and balance, and that only comes with solid technique and hard work".
"You will have no social life, and an opera singer's life is tough for women, especially if you have a husband and children. You are away a lot and it's hard."
When asked about critics, she said she never reads reviews. "They can be soul-destroying and you don't need that."