This was Lucinda Williams' fourth New Zealand show and her third in six years. This time, the respected Americana singer-songwriter, who's won Grammys in the folk, rock and country categories, had swopped the Auckland Town Hall of the previous two shows for Vector Arena with the venue in theatre mode - a stage sitting near one end of the curtained-off enormodome.
It some adjusting to. "I didn't realise this venue would be quite so big," Williams fretted early in a set which had got off to a tenuous start.
With a music stand of lyrics to one side holding her gaze, at first Williams seemed distracted and nervous.
It had the early makings of a strangely disconnected, disappointing night as Williams and three-piece backing band Buick 6 failing to fire on blues-rock openers Protection and the Stonesy Real Live Bleeding Fingers and Broken Guitar Strings.
But soon enough, by Can't Let Go and Car Wheels on a Gravel Road (the title track and another from her classic 1998 album) it seems whatever adjustments that were needed, had been made. Williams' voice and presence lost its early timidity.
The rest of the night fair flew - or as much as a set featuring so many songs of heartache could.
If the attempt to get things off to a rockin' start had failed to connect out front, a mid-set acoustic bracket succeeded with intimacy and quiet heartache over swagger.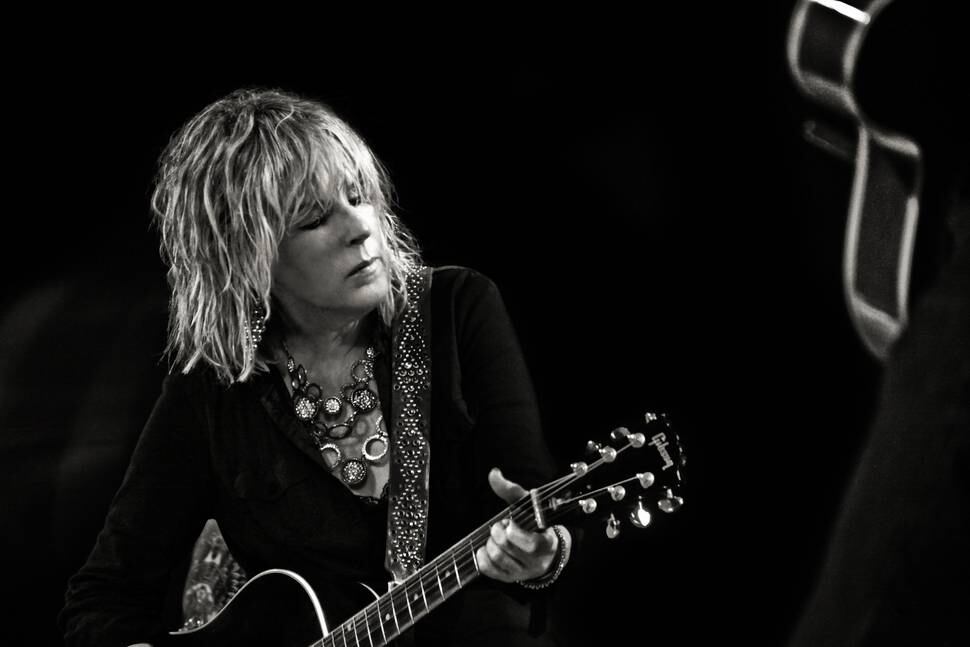 Especially with the scenic tour Williams offered stretching from her birthplace of Lake Charles to the backroads of her forthcoming album's title track The Ghosts of Highway 20.
That wasn't the only new and unheard material. Dust later on offered its own levitational jazz/country/rock odyssey and a chance for Buick 6 to stretch things out, especially guitarist Stuart Mathis.
Whether offering a deft lyrical solo on the likes of Lake Charles or bringing a psychedelic scorch to Essence, Mathis's playing was an impressive sideshow of its own - one which Williams herself wandered off to the side of stage and just watched at one point.
Mathis and his boss brought it home with an interplay of that elegantly bruised voice and slide guitar on the likes of Change the Locks and Joy which, with the likes of Foolishness and Honey Bee , more than made up for that shaky start and kicked the final quarter of the set into overdrive.
The encore bracket certainly didn't lack for variety - The Clash's Should I Stay or Should I Go and Neil Young's Keep on Rockin' in the Free World bookended Williams' own gospel-blues Get Right With God.
But with eleven studio albums and another on the way, maybe the depths of her own songbook could have provided something more edifying than Williams and co turning into an overqualified Ricki and the Flash covers act at the end.
Or maybe they just thought the place needed some arena rock after all.
Anyway, trim the beginning and the end, and in the middle of this show lay something special and a reminder why Lucinda Williams and her songs are so revered, and deservedly so.