The Mr Nice Guy of Shortland Street tells Dominic Corry he's okay with playing bad guys, too.
In Reign, the glossy, more fantastical than historical drama centred around a teenage Mary, Queen of Scots, Kiwi actor Craig Parker plays the scheming Stephane Narcisse. When Parker joined the show last year at the beginning of season two, he came from playing the dastardly Glaber on Spartacus.
But as the man who played the terminally nice Guy Warner in the early days of Shortland Street and the heroic elf Haldir in Lord of the Rings told Living recently, he is perfectly happy playing scheming and dastardly types.
"I've kind of accidentally ended up doing that for the last while and that's so much fun to do. If one is the hero, there's a responsibility to be very careful about choices. You have to do the right thing all the time. If you're not, you can do anything, really. It's an enormous freedom, playing the baddie or the villain."
Narcisse's fortunes rose and fell in season two of Reign, set in the French royal court.
"He has gone from being in the dungeon, stripped of everything, suffering a fate worse than death, to rebuilding his power and working himself very strongly back into the court. All the terrible things he does, he does because he believes it's the right thing for France."
He enters season three freshly aligned with Mary (Adelaide Kane) and with a vengeance-seeking enemy in her nefarious mother-in-law and former Queen Catherine de' Medici,
played by Anne of Green Gables herself, Megan Follows.
"He has done something terrible to Catherine, which, without giving anything away, she's not going to forget quickly. She is terrifying, willing to do anything. But the lovely thing with Narcisse is, he is pretty good at those games, too."
Unlike the New Zealand-shot Spartacus, which aired in America on cable channel Starz, Reign is shot in Canada and broadcast on a major US TV network.
"The network television aspect is obviously great because it opens doors and makes it a lot easier to get your next job because you've proved yourself. And our show is produced by CBS for the CW network so there are two networks whose radar you are on. Which is a wonderful thing. So you reap the benefits of it after the job - as long as you don't screw up."
Working in America is the dream of many young Kiwi actors and, although it's perhaps a more viable prospect than ever, precious few make it.
"I needed to challenge myself," says Parker.
"I needed to see if I could survive in Los Angeles, because it is a really tough place. You arrive thinking it's going to be easy and you realise that, like anywhere, you have to find your way into that world and prove yourself again, which is terrifying.
"But I also think if you work in any artistic field, you have to keep terrifying yourself."
Reign is representative of modern American TV productions in that it features barely any American actors.
"You look around most of the shows at the moment and there are a hell of a lot of New Zealanders, more and more are getting great roles. There are a hell of a lot of Australians and a hell of a lot of English."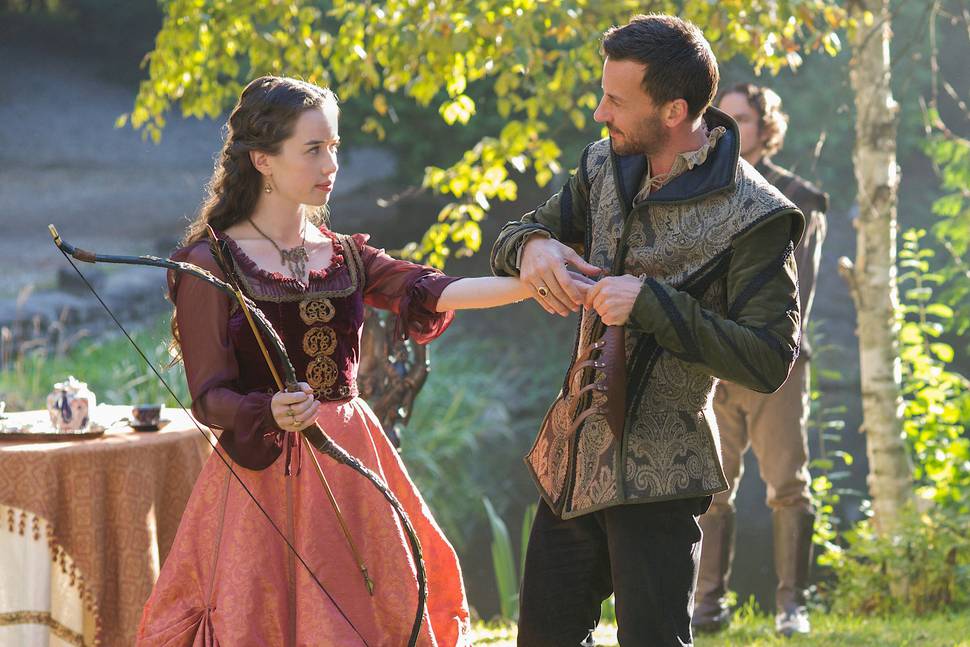 Parker credits a soap-derived work ethic.
"At least half the cast have done soaps in their respective lands. So we've had that routine of you turn up, you know your words, you hit a mark, you work faster, you make choices quickly. There are incredible American actors, but there are also a lot who move to LA and they're beautiful and they want to be famous and they just haven't had that experience.
"They may still be talented, but they haven't had the opportunity to get the experience that I think the Antipodeans and the English get. That definitely is in our favour."
This kind of background also helps to rule out any diva-esque tendencies.
"You make a show in New Zealand, Australia or England and you can't have tantrums about your hair and makeup. You can't not come to set.

"You're basically in some awful tent on the side of a hill just getting it done. And I think that strips away a lot of pretentiousness."
• Seasons one and two of Reign are available to view on neontv.co.nz. Season three is available from October 14.