From high-school teacher to a professional in the art of burlesque dancing - Natalie Hugill, left, has done it all.
Hugill - an actress, MC, ballroom dancer, producer, director, vaudeville performer and former high-school drama teacher - is one of our best-loved burlesque dancers, performing under the moniker Lilly Loca.
Now a full-time burlesque teacher and dancer, Hugill is taking Lilly Loca to the upcoming Burlesque Festival in Palmerston North, where she will vie for the title of Queen of Burlesque.
Rather than the sassy and sexy Lilly Loca being a character to slip into, Hugill said her stage person was an extension of her real self.
"As Lilly I lose my inhibitions and I can say what I want. She is a heightened version of myself."
The popularity of burlesque hit a high after the movie of the same name came out in 2010.
But Hugill said real-life burlesque was very different from the performances portrayed in the Hollywood adaptation, which starred Cher and Christina Aguilera.
It was more about the performance, the tease and stripping than the fancy costumes, Hugill said.
As well as performing as Lilly Loca, Hugill takes R18 burlesque classes where everyday Kiwi women are taught the art of the tease.
She runs the Bambina Burlesque Academy Bumpers and Grinders classes through her company, Va-Va-Voom.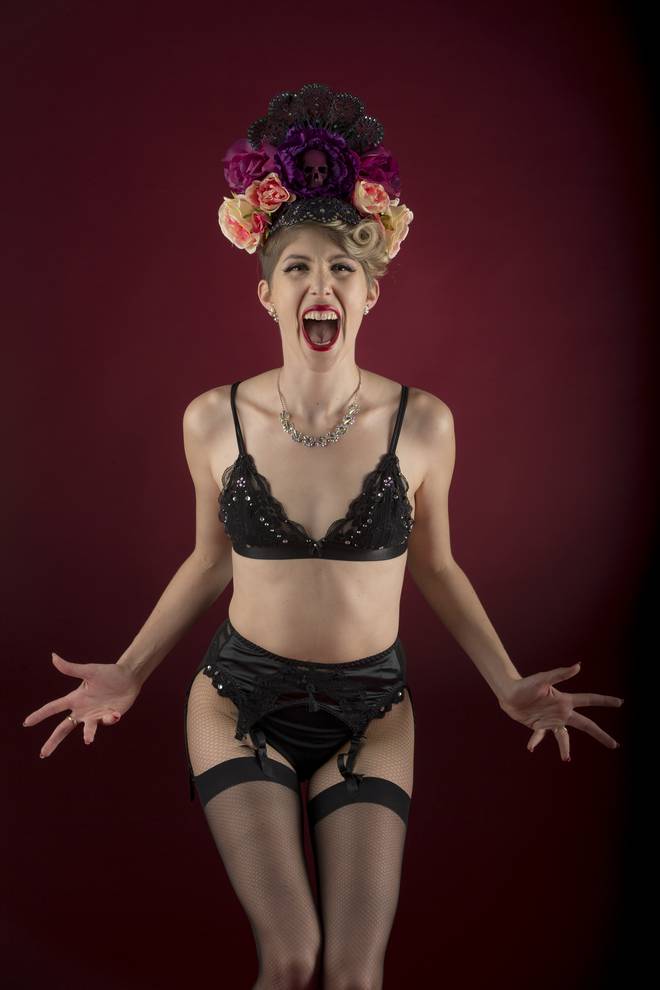 "I have a lot of women who are teaching or [have] Government jobs that restrict them from being vivacious and sexy," she said.
"They just want to learn to love themselves again and develop their self confidence. Others want to create a persona and perform in shows."
The four-day New Zealand Burlesque Festival kicks off at Palmerston North's Globe Theatre on Thursday October 8.
For tickets, go to: eventfinda.co.nz