It was supposed to be an interview previewing his latest movie. Instead, Quentin Tarantino has used an interview with New York Magazine to share his views on the current state of movies - namely, complaining about attractive people.
The interview, conducted as part of the magazine's Fall Preview special, saw Tarantino move away from promoting his upcoming movie The Hateful Eight and instead take down other movies.
Tarantino aimed much of his criticism at what the interviewer called "Oscar bait", with the Pulp Fiction director complaining that none of those movies have a shelf life.
"The movies that used to be treated as independent movies, like the Sundance movies of the '90s - those are the movies that are up for Oscars now. Stuff like The Kids Are All Right and The Fighter. They're the mid-budget movies now, they just have bigger stars and bigger budgets.
"They're good, but I don't know if they have the staying power that some of the movies of the '90s and the '70s did. I don't know if we're going to be talking about The Town or The Kids Are All Right or An Education 20 or 30 years from now.
"Notes on a Scandal is another one. Philomena. Half of these Cate Blanchett movies - they're all just like these arty things. I'm not saying they're bad movies, but I don't think most of them have a shelf life."
Tarantino went on to praise David O Russell's movies The Fighter and American Hustle, suggesting they had staying power.
The Academy Award winning screenwriter singled out Ben Affleck's 2010 crime drama The Town, criticising it for having too many attractive people.
"Next to The Fighter, it just couldn't hold up, because everybody in The Town is beyond gorgeous. Ben Affleck is the one who gets away with it, because his Boston accent is so good. But the crook is absolutely gorgeous. The bank teller is absolutely gorgeous. The FBI guy is absolutely gorgeous. The town whore, Blake Lively, is absolutely gorgeous. Jeremy Renner is the least gorgeous guy, and he's pretty f***ing good-looking."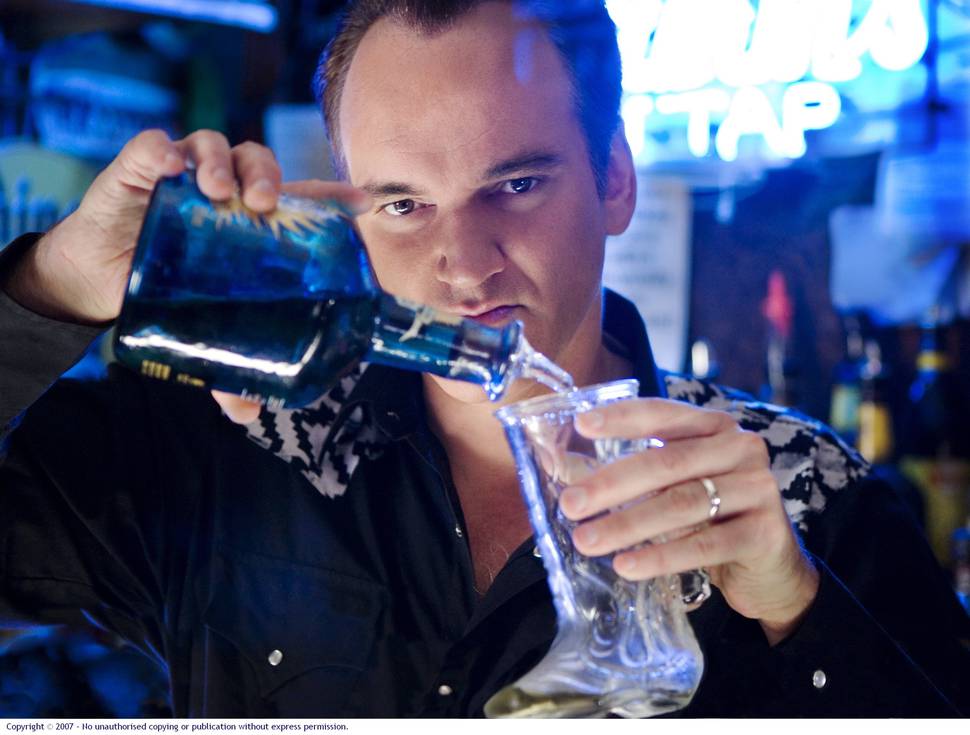 Tarantino didn't stop there. He criticised horror hit It Follows, saying it made him "not just disappointed but almost a little angry". He extended his criticisms in a follow-up interview, taking issue with the movie's apparently loose mythology.
"The movie keeps on doing things like that, not holding on to the rules that it sets up. Like, okay, you can shoot the bad guys in the head, but that just works for 10 seconds? Well, that doesn't make any f***ing sense. What's up with that?"
Again, Tarantino showed his annoyance for attractive characters, complaining that no one pointed out that the character Paul, played by Keir Gilchrist, was "gorgeously handsome".
It Follows director David Robert Mitchell responded to Tarantino's criticisms on Twitter, offering to have a beer with him and give the director his own notes.
Tarantino also complained about TV show True Detective, saying the first episode of season two was "really boring" and, again, complained about how attractive the cast was.
The director did note that he could be proving wrong about the future reception of these movies, saying "I'm not Nostradamus".
The Hateful Eight comes out on December 25 in America.
- nzherald.co.nz