The 13 books in the running for the £50,000 (NZ$117,000) literary prize were announced today, with New Zealand poet and novelist Anna Smaill included for her debut novel The Chimes.
The longlist was selected by a panel of five judges, who considered 156 books for this year's prize.
Auckland-born but Wellington-based Smaill graduated from Auckland University with a Masters degree in English Literature and from Victoria University of Wellington with a Masters in Creative Writing from the International Institute of Modern Letters (IIML).
She also has a PhD at University College London.
According to a New Zealand Book Council profile, Smaill's first collection of poems - The Violinist in Spring (2006) - was listed as one of the best books in the NZ Listener and her poems have been widely published in journals and magazines, and in Best New Zealand Poems in both 2002 and 2005.
In a Canvas Magazine interview and review earlier this year, The Chimes was described as being "high-concept, straddling the literary and sci-fi thriller genres ... a serious book with serious talent behind it."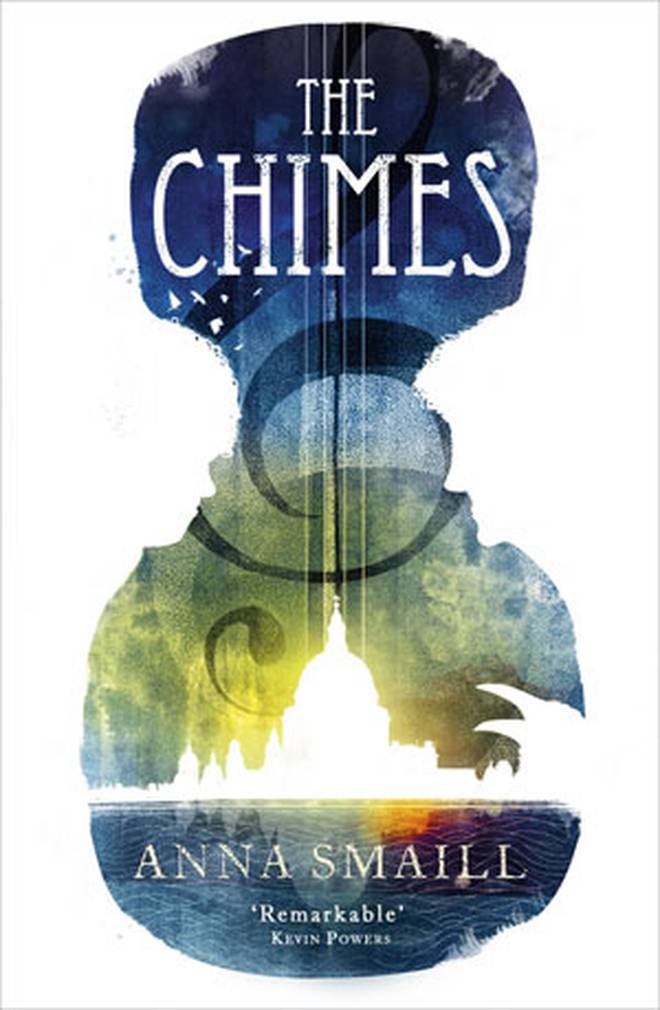 It is set in a reimagined London, a world where memory and words have been virtually erased. People keep objects on them to remind themselves of who they are; "bodymemory" stores the rest. In the absence of memory and the written word is music; a vast musical instrument chimes daily, wiping thoughts of the past.
Smaill started writing the novel while in London.
Herald on Sunday books editor Nicky Pellegrino wrote of The Chimes in February this year:
"She's a hugely talented New Zealand writer but most likely you won't have heard of Anna Smaill. Beyond one volume of poetry, released 10 years ago, she hasn't published a book. So this dystopian novel feels as if has come from nowhere. It's a dazzling debut piece of fantasy that marries great writing with compelling narrative. And the world Smaill has invented, where memory has been replaced by music and people cling to objects that link them to their pasts, is brilliantly imagined. Simon's parents have died and he is heading to London although he isn't certain why. All he has to guide him is a tune his mother sang and his bag of memories. In the city he falls in with a group of young scavengers led by the charismatic Lucien. Each day is like the one before, and its details are wiped from his mind as soon as it is over. But Simon has memories bubbling, and a melody that he still must follow. There has been talk about how few of us read local fiction - it accounts for only 1 per cent of books sold here. Even if you never normally pick up books by New Zealand authors, or fantasy, for that matter, I recommend The Chimes. A great book is a great book whoever it's by and whatever it's about."
New Zealand author Eleanor Catton won the 2013 Man Booker Prize with her novel The Luminaries. She was the first New Zealander to receive the prize since Keri Hulme in 1985 for The Bone People.
Other notable past Man Booker recipients include Hilary Mantel (Bring Up the Bodies in 2012 and Wolf Hall in 2009) Yann Martel (Life of Pi, 2002) and Margaret Atwood (The Blind Assassin, 2000). Last year's winner was Tasmanian novelist Richard Flanagan for The Narrow Road to the Deep North.
This is the second year that the Man Booker, first awarded in 1969, has been open to writers of any nationality with writing originally in English and published in the UK.
The prize was previously open only to authors from the UK and Commonwealth, Republic of Ireland and Zimbabwe.
A shortlist of six finalists will be announced on September 15 before the prize is awarded in London on October 13.
The complete 2015 longlist:
Bill Clegg (US) - Did You Ever Have a Family (Jonathan Cape)
Anne Enright (Ireland) - The Green Road (Jonathan Cape)
Marlon James (Jamaica) - A Brief History of Seven Killings (Oneworld Publications)
Laila Lalami (US) - The Moor's Account (Periscope, Garnet Publishing)
Tom McCarthy (UK) - Satin Island (Jonathan Cape)
Chigozie Obioma (Nigeria) - The Fishermen (ONE, Pushkin Press)
Andrew O'Hagan (UK) - The Illuminations (Faber & Faber)
Marilynne Robinson (US) - Lila (Virago)
Anuradha Roy (India) - Sleeping on Jupiter (MacLehose Press, Quercus)
Sunjeev Sahota (UK) - The Year of the Runaways (Picador)
Anna Smaill (New Zealand) - The Chimes (Sceptre)
Anne Tyler (US) - A Spool of Blue Thread (Chatto & Windus)
Hanya Yanagihara (US) - A Little Life (Picador)
- nzherald.co.nz