"Why are you so awkward?" asked Candy Lane on Sunday night, following Ben Barrington's pasodoble to Queen's Another One Bites the Dust.
"Because I'm 6 foot 4 and white. With male pattern baldness," replied Barrington.
But while fans appreciated Barrington's honesty, it wasn't enough to keep him safe from elimination and last night the Almighty Johnsons star exited the competition.
We caught up with him as he hangs up his dancing shoes.
Were you expecting to go home this week? If not, who did you think would?
I had a feeling last week was going to be our last hurrah. There are contestants who at this point I think are much stronger dancers than me, and it's fair that they're still in the contest. I gave our last performance everything - hoping for the best, and it was probably the dance I've enjoyed doing the most.
What's been the hardest part about this experience?
The hardest part of the experience -and surprisingly so, was how difficult I found it to learn a new physical discipline. Getting my body and brain used to something completely foreign took a long time... hours and hours of practice. Picking up the routines got easier as the show went on but the first few weeks were pretty grueling, just getting all this new information in there.
Of all the judges' comments, was there anything that really stung? Why?
I never really felt personally affected by the judges' comments. After all, dancing is something I've only been doing for a few weeks. I felt bad for Krystal at times though... it's her hard work and choreography that was on display out there every week. Even though I was giving it my best I was criticised and I was aware of how she shouldered some of the more negative comments. I did respect how she was able to put all that behind her come Monday morning when we'd have to start a new routine.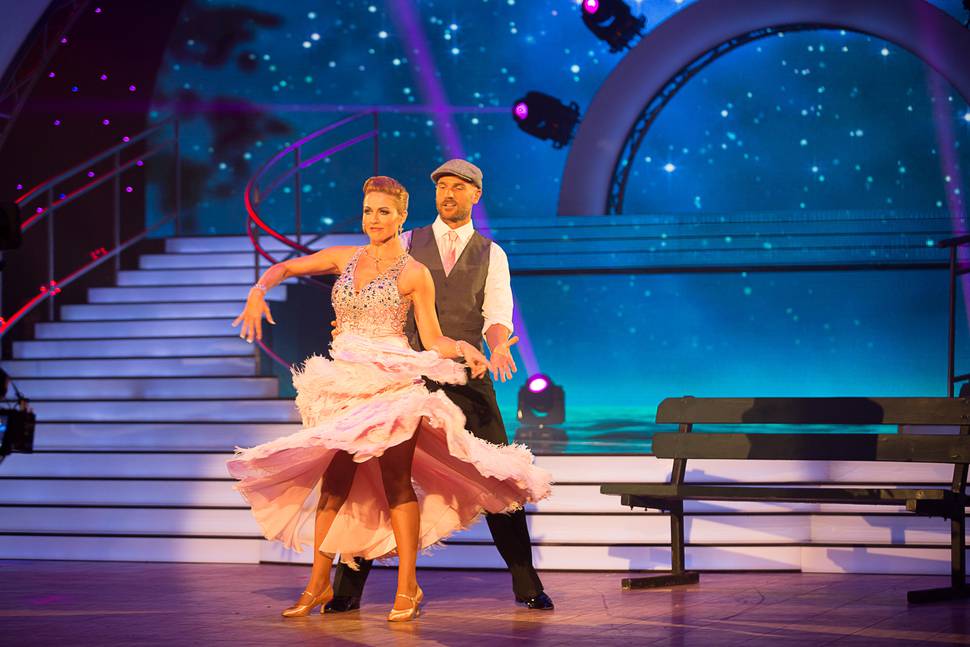 What was your favourite thing about being on the show?
I think the thing I'll remember most fondly is sharing the experience with the other contestants. Everybody gave it one hundred per cent week after week; there were lots of laughs backstage and it was a crazy ride that we went through together. Some good friendships were forged... and I have to say it was great seeing a new side of people emerge as the show progressed. Also, it was a real honour to actively and publicly support St John Ambulance, who I think are a magnificent organisation.
And least favourite?
I think my least favourite thing would have to be the occasional rehearsal: late night, end of a long day, the routine just isn't coming together, I'm worried about my dance steps. There were only a few of these though... a tiny blip on what was overall a thrilling and enjoyable experience.
Who are you picking to win?
I'd like Siobhan to win, cos she's been a friend for ages and she's probably the nicest person I know. If not Siobhan then Simon, because I think he's shown the biggest improvement from the beginning up to now. There's still a couple of weeks to go though... anything can happen!
Give us some behind the scenes goss?
I don't really have any goss, haha. If there was scandal going on I was too focused and nervous about my dancing to notice. Actually, people would have been amused to see how terrified some of the contestants were backstage before the first show... shaking, sweating, almost crying terrified. Funny!
- nzherald.co.nz