This is McGlashan's third solo album and though the previous two had plenty of terrific songs, they had a grab-bag kind of feel about them.
They also came with a sense that some tracks could have just as easily been propping up a setlist in the latter days of his last group, the Mutton Birds.
But with its pared-back arrangements and McGlashan stepping aside from his trademark character narratives, this album isn't just his most cohesive, it's one that has a real point of view - his.
Here, almost everything is built around his voice, reinforced with some haunting harmonies, especially on the ballads like the closing The Waves Would Roll On. That's a song that might share a nautical setting with his earlier Anchor Me.
But isn't quite the same rousing anthem, with its lyric contemplating how he won't be much missed should the big blue sea swallow him up.
There's also more mortality contemplation on When The Trumpet Sounds with its mix of bluesy guitars and droning cellos. But as the title suggests, this is largely a life-affirming set of songs. It starts off with the opening Girl, Make Your Own Mind Up, in which McGlashan gives some wry father-daughter advice on everything from trickle-down economics to religious dogma on a musical backing that begins Bowie-esque before heading into a lush Crosby, Stills, Nash and Young kind of chorus.
Likewise, Hold On To Your Loneliness and Come Back To Me might have melancholic streaks - the latter is McGlashan's gospel-bluesiest number since Bathe in the River - but they're quietly celebratory of enduring family ties.
Chief sideman Tom Rodwell brings bluesy guitar grit to Home To The Other Side, a song that makes a virtue of never quite turning into a rock song by having a conventional rhythm section come crashing on in.
Elsewhere, the largely acoustic framework can make this sound like McGlashan has gone back full loop to the days of his quasi-comedy outfit, The Front Lawn, whose debut album remains one of the great Kiwi albums of the 80s. That's true of Charles Kingsford Smith, starting out as an amusing ode to Sydney Airport, which bears the aviator's name, and On My Way to You, a jangly whimsical contemplation of a long drive home.
But there's also stuff of sterner emotions. For Your Touch, with its swathe of falsetto vocals and sense of grief is the most gorgeously heartbreaking moment of the album - and possibly of McGlashan's entire career. It's the centrepiece of one terrific record. A personal classic.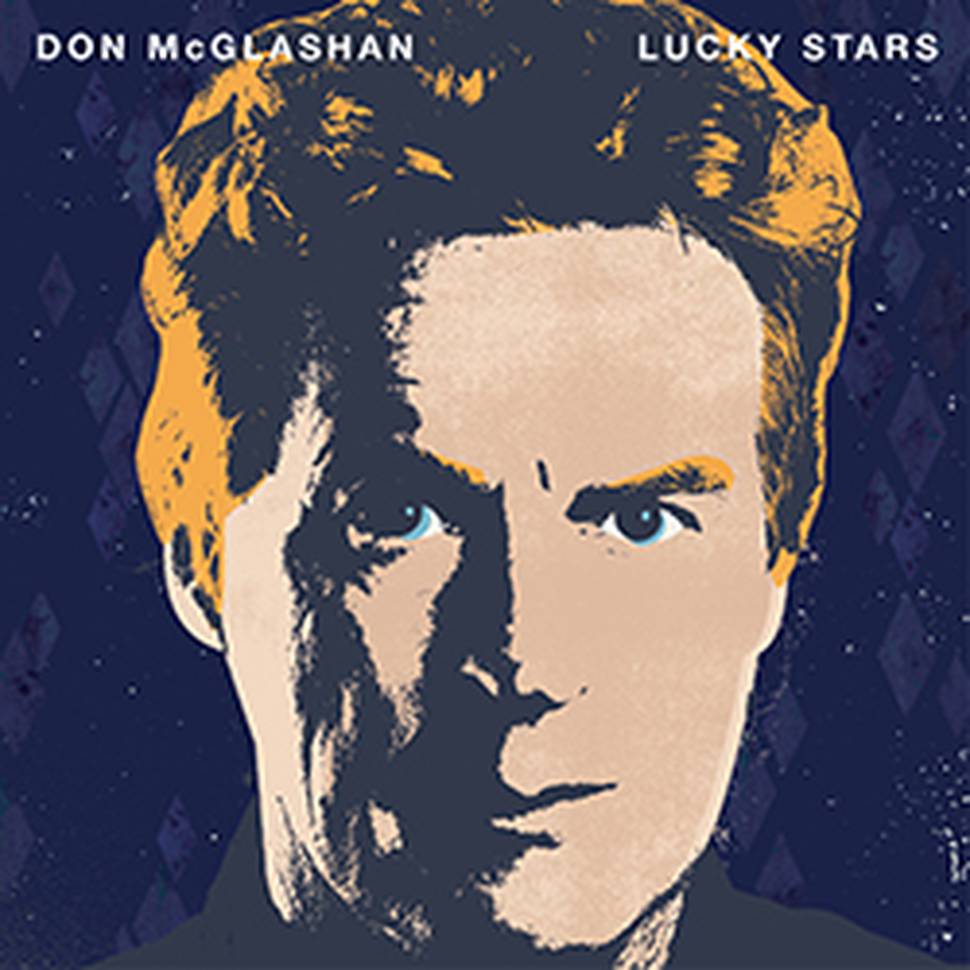 Artist:
Don McGlashan
Album:
Lucky Stars
Label:
Independent
Verdict:
His best solo set yet
- TimeOut