Coldplay's Chris Martin may have been married to a film star for 10 years and dating Hollywood's hottest leading lady for the last two months.
But it seems like the 37-year-old and his band mates are finally turning their hand to movie making after introducing a music video with multiple endings.
The interactive visual accompanies their latest single Ink and proves the 18-year-old band are still as contemporary as the market-leading boyband competitors.
Coldplay - made up of Chris, Guy Berryman, Jonny Buckland and Will Champion - has introduced the extra gimmick to the fourth single from 2014's best-selling album Ghost Stories, which will be their sixth.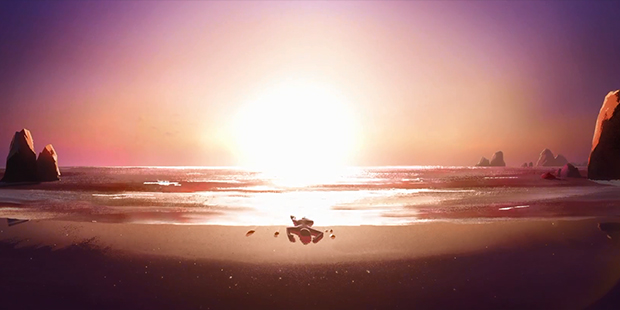 A scene from Coldplay's interactive music video.
Viewers will get to navigate their way through the video by making a series of choices, which will ultimately decide the ending.
The animated video, which starts with a figure washed up on the shore, tells the story of a man chasing his estranged love and at each obstacle viewers have 10 seconds to decide his next move.
There are 300 different outcomes to the video - released on the band's website - was written, directed and animated by Los Angeles agency Blind.
Ink was written by Chris with his band mates, and like the lyrics, the video appears to reflect some of the struggles the father-of-two is going through in his personal life as well as centering around a cartoon character with a striking resemblance to the singer.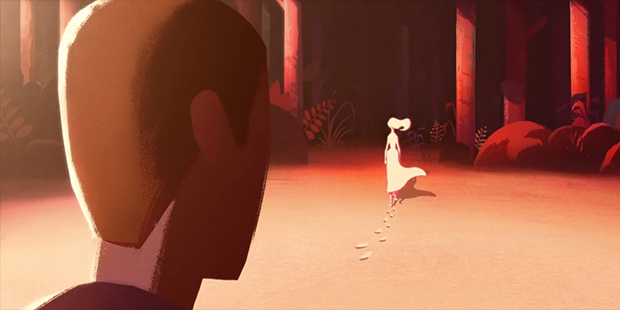 A scene from Coldplay's interactive music video.
Coldplay's lead vocalist separated from his wife Gwyneth Paltrow in March, but began an on and off relationship with Hunger Games actress Jennifer Lawrence later that year.
He sings: "Got a tattoo that said 'together through life', Carved in your name with my poker knife
"And you wonder when you wake up, will it be alright oh oh, Feels like there's something broken inside."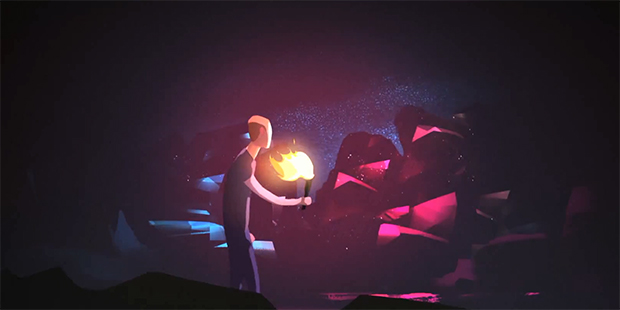 A scene from Coldplay's interactive music video.
The video features more of an emotional tone after the accompaniment to the last single True Love saw Chris feature as a sumo-suited skateboarder.
Ink is the only music video not to feature on the band's Ghost Stories Live 2014 DVD, which pairs some of their live performances from around the world with a music video for almost every track on the album.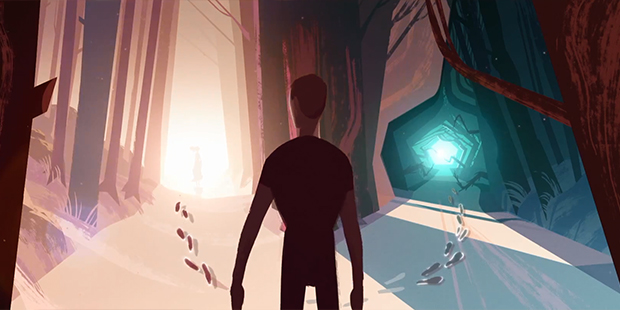 A scene from Coldplay's interactive music video.
Before True Love, Chris and the whole band featured in the music video for upbeat track Sky Full Of Stars, which he recently admitted was inspired by a mild obsession with Katy Perry music.
He said: "I'll tell you the truth, I was listening to a lot of Katy Perry."
"A lot of her songs have the same chord sequence the whole time ... and then I realised a lot of other people have done that, Nirvana being a classic example, with Smells Like Teen Spirit."
• Try out Coldplay's interactive music video here.
- Daily Mail