The troubles that this Napier-based instrumental three-piece endured recently meant a gap of eight years between albums.
But they prove true the cliche about great art being created from adversity because here they have crafted an often sublime, dense yet subtle and quite exceptional album, which is cinematic in its themes and surround-sound in its production.
With a symphonic reach across seven tracks, here are astutely constructed guitar loops, a string part by Rhian Sheehan on the initially weightless and quite gorgeously romantic Emergent, experimental sounds corralled into song structures, and emotions that shift from melancholy to heroic.
This is oceanic music, which can be as soft as a chamber quartet (the closing passages of Harmonia) or as massive as a metal band, sometimes discreetly ambient, at others grabbing you by the collar and pulling you in ...
This is utterly beguiling, intelligently nuanced, repeat-play art-music of the kind that gives post-rock a very good name. An impressive achievement on all fronts. Essential.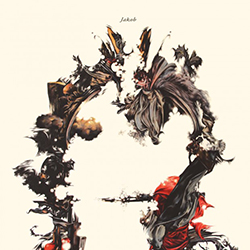 Label: Shoot the Freak/Border
Verdict: Aural sculpture on an impressive yet sensitive scale.