In the past two decades, Jeff Tweedy has become one of America's most emotionally intelligent and versatile songwriters. So it makes sense that this new side-project, which he embarked on with his 18-year-old drummer son Spencer, manages to touch on their current family struggle (wife/mother Susan Tweedy is battling non-Hodgkin lymphoma), without being overwhelmed by it.
It has many poignant, contemplative moments, but those are mixed with a playfulness, determination, and even the occasional burst of joy across the 20 tracks.
It's mostly more stripped back than Wilco, often relying on the simple trio of drums, voice, guitar, with occasional layering of extra guitar parts, female backing vocals, or a touch of keys.
High As Hello has a woozy, submerged feel, Spencer's drumming transforming the 60s-esque dream-state into something edgier. Diamond Light is a beautifully twisted six-minute exploration of loneliness and pressure, another showcase for Spencer's impressive talents.
The mid-album pairing of quick-waltz Wait For Love and the laid-back rock of Low Key present the two most Wilco-esque tracks, with Low Key particularly notable for it's Impossible Germany-ish guitar flourishes, and chiming piano chords. It's a great single, and worth seeking out the music video for.
Pigeons is intimately vulnerable, and yet tender - a song a father might sing to a young son; and Slow Love a thoughtful swirl about long-term love.
Of course there's a lulling similarity across some of the 20 tracks - it could've been six tracks shorter and no one would notice, but the Tweedy men have made a work of beauty that's certainly not just the result of a bit of father-son bonding time.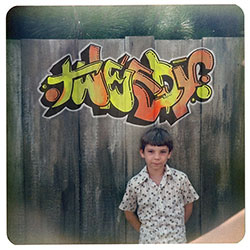 Label: Warner
Verdict: Cross-generational triumph.
- TimeOut