In the week that marks 40 years since the death of Prime Minister Norman Kirk, NZ On Screen Content Director Irene Gardiner looks back at some of his finest screen moments.
Prime Minister Norman Kirk died on Saturday August 31 1974, and his funeral was held on September 4. In 1972, Kirk had broken National's 12-year grip on power and became Labour's first New Zealand-born PM. Only 20 months later, our 29th Prime Minister was dead at 51. In his short reign, he had become one of the country's most-loved leaders. As his body lay in state near the steps of Parliament, a kaumatua cried "the mighty totara has fallen."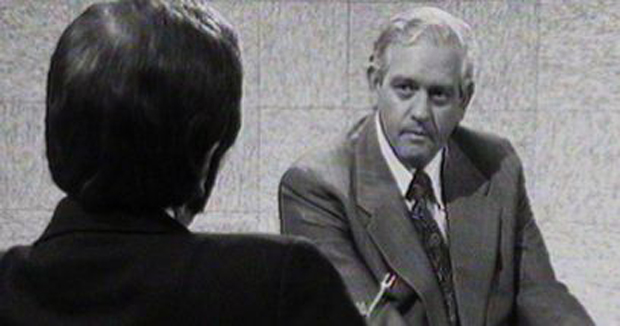 Norman Kirk in the Frost Over New Zealand interview. Photo / NZ on Screen
Kirk's amiable eloquence and the mana he carried are obvious in his surviving television appearances. What many people think was his finest television moment came early in his time as PM, when he was interviewed by British TV star David Frost just seven months into the job.
Frost questions Kirk about supporting beneficiaries, opposition to French nuclear testing, and spying. In a now poignant moment, Kirk talks about his health being good and the possibility he could do the job for another 25 years. He died in office just 13 months later.
Two months after the Frost interview, Kirk featured on regular 1970s current affairs series Gallery in a special called Norman Kirk the First 250 Days. David Exel interviews Kirk, with topics ranging from Britain's changing role in the Commonwealth to Kirk's weight loss. The documentary opens with the PM returning home from the Ottawa Summit for Commonwealth leaders, where he has performed well in talks on French nuclear testing and the political situation in Rhodesia.
Moving into 1974 now, and one of Kirk's first big public appearances for the year was "New Zealand Day" at Waitangi on February 6. The year before, the Prime Minister had announced that the anniversary of the signing of the Treaty of Waitangi would be a unifying national holiday called New Zealand Day. This inaugural 1974 day featured a royal entourage, was watched by 20,000 people and screened live on television. Highlights of the TV coverage included the Aotearoa pageant (rather cheesy and dated) and Kirk's rousing Waitangi speech (remarkably strong still).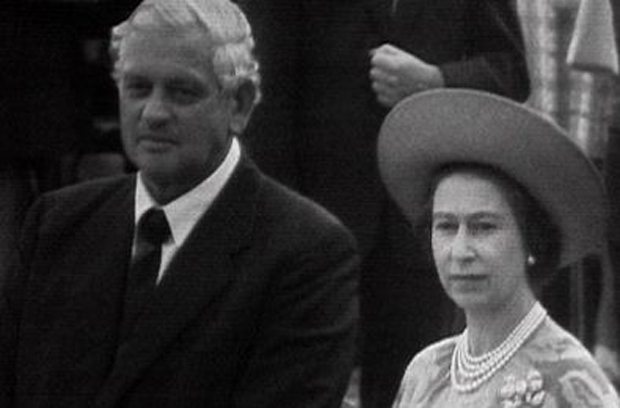 Norman Kirk with Queen Elizabeth on New Zealand Day 1974. Photo / NZ on Screen
You can see New Zealand Day at Waitangi here (Kirk's speech is in part five):


And then, at the end of August 1974, it was all over. The 51-year-old Prime Minister died of heart problems while still in office. This is the NZBC's coverage of his sudden death from the following day. There are tributes involving everyone from Kissinger, Muldoon and Trudeau to the Queen, and an interview with Deputy PM Hugh Watt. The newsreader is the late Bill Toft.
Watch NZBC Network News - Prime Minister Norman Kirk's Death here: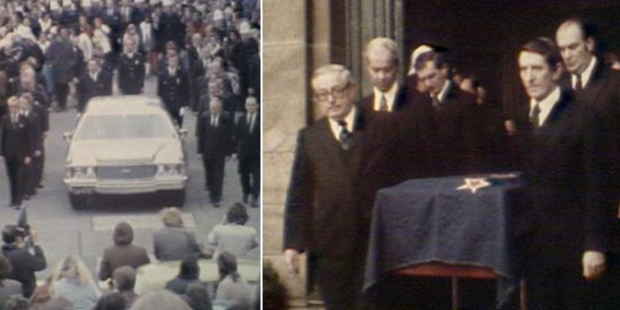 Scenes from the funeral of Norman Kirk. Photos / NZ on Screen
A short time later, the current affairs series Inquiry made this special, looking back at Kirk's time in office. Reporters Joe Coté and George Andrews headed to the provinces to find out how he was remembered by the ordinary men and women he had so valued. This piece also includes coverage of Kirk's coffin being taken from Parliament for his funeral.