The publishing industry is using online tools to tailor its publications to what readers want — which means what's hot on the web is what comes off the printing press
Kiwi author Sarah-Kate Lynch says she has given up worrying too much what other people think.
Her 12th book, Heavenly Hirani's School of Laughing Yoga, will be published in November.
Throughout a writing career that began when she was fired from one job, made redundant from the next and "couldn't be any less employed than I already was", she has become well used to the feeling of sitting alone in a room with her computer, creating something out of nothing.
There are always worries about whether what she is writing is any good, whether it will strike a chord with the right people and how her readers will react.
"But the more you wonder about who it will appeal to, and going with the right crowd, trying to capture the psyche, the harder it is to do it."
She says there's no point worrying about trends.
"You can't please everybody, you have to please yourself. If I worry now about what everyone else wants, I'm in danger of not doing what I want.
"I have to realise that readers trust I will give them what they love because it's what I love too."
But although Lynch may have decided she doesn't need to be a trend-spotter as well as an author, predicting what books people will buy is a big business.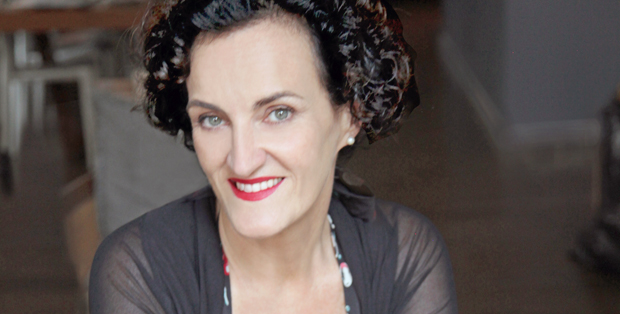 You can't please everybody, you have to please yourself, says Sarah-Kate Lynch.
New Zealand's book industry has been going through a period of significant change. Over recent years, the number of physical book sales at New Zealand shops has dropped markedly, from 6 million in 2009 to 4.8 million last year.
E-book sales have been growing at the fastest rate in the world over the past two years. Hachette closed its New Zealand publishing operations last year, Penguin has merged with Random House, Pearson Education has pulled out of this country and HarperCollins has moved distribution and some editorial functions to Australia.
But amid the turbulence there is optimism and some publishers are finding new ways to corner the market.
One of them is Mark Robinson of Exisle Publishing. Next month, his company will launch a range of new diet cookbooks that were produced partly based on an analysis of popular Google search terms.
The 5:2 Diet Cookbook, Paleo Cookbook, Sugar Detox for Beginners, Power Foods Cookbook and Fermentation for Beginners have already sold well in other markets around the world, he says.
The company looks at big data, what is selling in the marketplace and what people are searching for online. "It's a relatively new method that has been developed over the past 18 months or two years."
Publishing has traditionally been a slow process, he says, and relies on the luck of the draw.
"It can take two years to get a book published and, particularly with a hot topic, they come and go and by the time the publisher has the book out, the trend has passed."
Data mining using tools such as Google creates a faster system, he says.
Books can get to market in four to six months instead of two years.
Instead of authors submitting their manuscripts to the company, the publisher decides what it wants a book about and identifies freelance expert to write it for them.
"It enables us to expedite the route to market." It is getting easier for publishers to observe trends, he says.
"It's reflective of a changing dynamic of publishing and the market. It's going digital and people are seeking information — online.
"Publishers have to respond to that.
"Before it was a bit hit and miss, you'd put a book out and hope people would show interest in it. Now it allows us to get the book out into the market while the trend is still hot."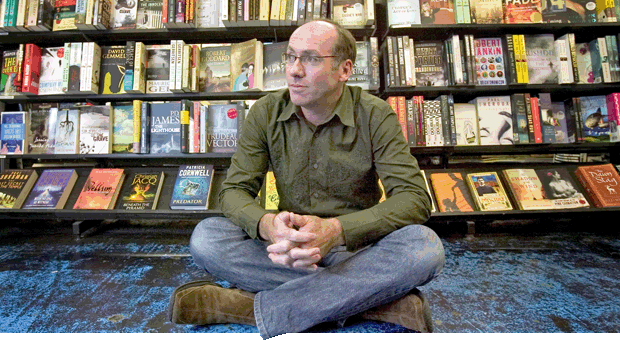 What people want to buy hasn't changed much over the years, according to Finlay Macdonald, head of HarperCollins' local publishing programme. Photo / Glenn Jeffrey
Sam Elworthy, director of the Auckland University Press and president of the Publishers' Association, has heard about publishers tapping into Google but says it's not a widespread tactic yet.
He says most publishers still rely on gut instincts, knowledge of the marketplace and of what has done well in the past when they make a decision on what to accept for print.
Sales are often driven by "mega hits", he says — blockbuster books that sell their socks off.
Whitcoulls' Top 100 list for 2014 is packed with the type of young adults' fiction that drives those sales success stories — titles like The Hunger Games and Divergent.
Elworthy says there have been a number of big hits in recent years. "That makes a huge difference to overall sales."
As ebooks become more dominant, booksellers and publishers are changing their tactics, he says.
Mass-market fiction may move more to ebooks. Publishers are looking to options such as gift shops to sell physical books.
But high-end photographic and art books will likely to continue to sell well in the physical form and there is, perhaps surprisingly, still a good market for cookbooks.
"A couple of years ago people would have said they would be wiped out by apps or by recipes being freely available on websites but cookbooks are still fantastic sellers."
Elworthy says publishers take a big risk when they bring a new book to market, but there's nothing new about that. "It takes $20,000 to $50,000 to bring a book to market, it's a big risk for publishers to take on an author."
About 800 new New Zealand titles are published each year and 300 new educational titles.
Journalist Finlay Macdonald, who heads HarperCollins' local publishing programme, says there is a risk of getting too technical and losing something if too much faith is put into search algorithms or other — perhaps cynical — trendspotting techniques.
"There's a place for the human touch. What's trending on Google or Twitter doesn't last. Google searchers are ephemeral and always changing."
He says it may be a useful tool. "But whether it will lead you anywhere different that you might find using conventional wisdom, I'm not sure."
What people want to buy hasn't changed a lot over the years, he says.
"Popular fiction, cookbooks, World War I, World War II history, they weren't invented yesterday. Fads come and go. I suspect there won't be too many more paleo cookbooks for a while."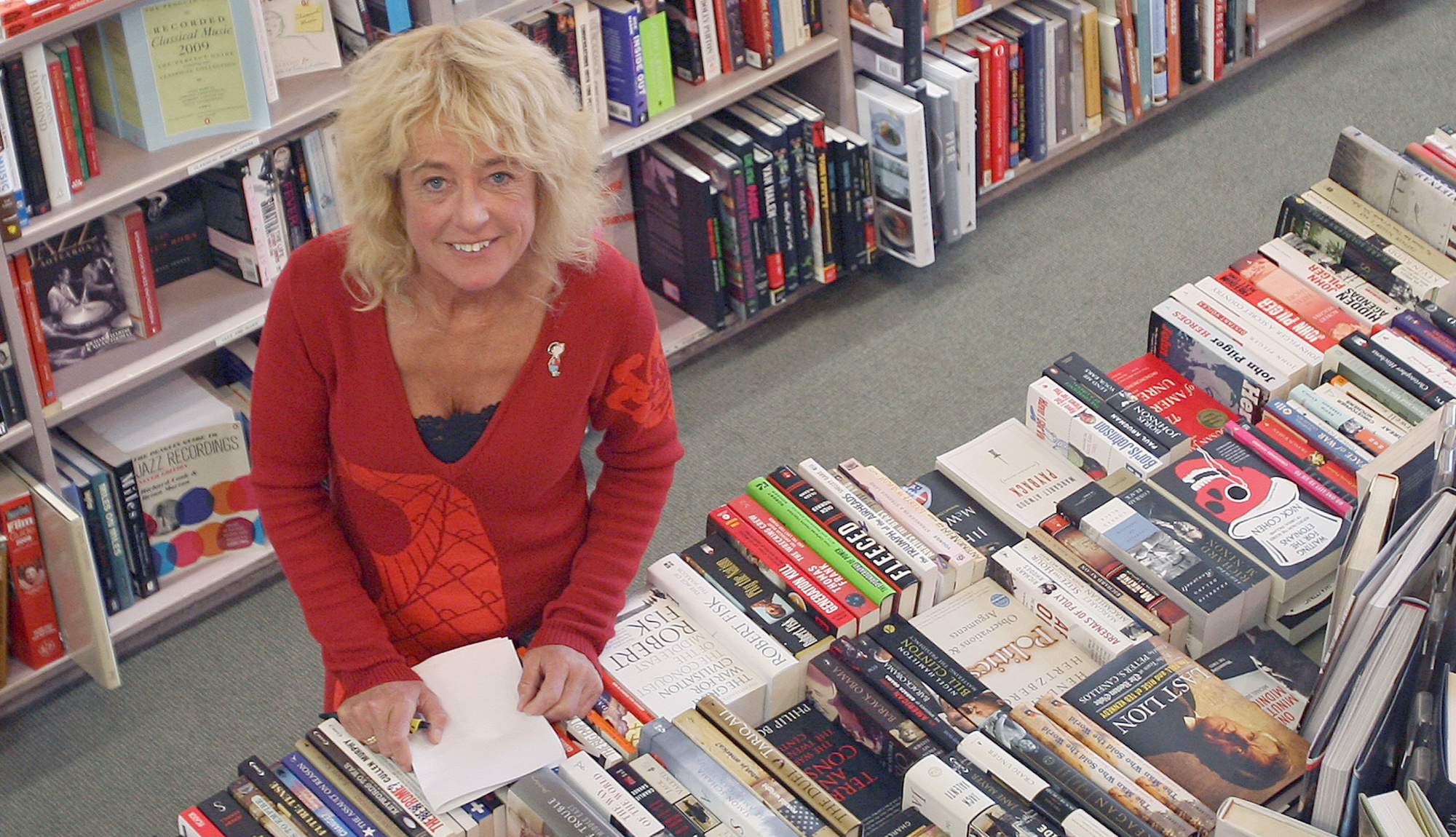 Interest has grown for well-written non-fiction, says Jo McColl of Unity Books. Photo / Glenn Jeffrey
Publishers shouldn't underestimate the buying public, says Jo McColl of Unity Books. She says people are now buying a much broader range of books than they once did.
"They've embraced literature from other parts of the globe. There used to be a joke that if you couldn't pronounce someone's name, you couldn't sell the book and it was almost true.
"Now, people are reading literature from everyone."
There has been strong growth in well-written non-fiction, she says.
Current affairs drives interest and books on Palestine and Israel and Ukraine and Syria are selling as fast as she can get them in.
"I think big areas of the book trade and publishing are not taking into account that the New Zealand public is smart and wanting to read smart stuff."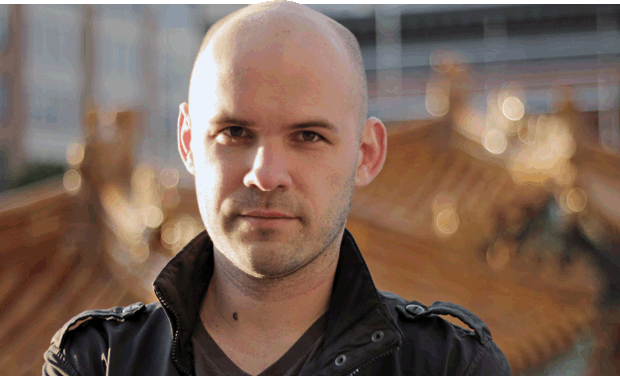 Author Robin Sloane is equally passionate about technology and books.
Lynch is on the mailing list of Robin Sloane, author of Mr Penumbra's 24-Hour Bookstore, who regularly emails fans.
In a newsletter this month, Sloane included a Google Form asking for feedback about his followers' tastes and use of technologies.
He said he was lightly sketching out a project and had decided not to send an email newsletter without including a Google Form.
Questions included what people thought of science fiction and whether they played video games.
Lynch is entranced by the idea of the Google Form and has tried it on her Facebook page, asking fans where they want a book to be set and who it should be about.
"Everyone said, 'Why are you making us fill in questions when you should be writing a book?' I thought, 'Yes, exactly.'
"I can see there are all these opportunities out there but I'll stick to my knitting."