Pick of the Week:
The Widower
He was the English wife-killer and bigamist whose crimes were revealed by his second wife, New Zealander Felicity Drumm, who was nearly his second victim.
The story of Malcolm Webster -- now serving a life sentence for the murder of his first wife, Claire Morris, the attempted murder of Drumm, and attempted bigamy -- has been turned into a three-episode drama by ITV.
The mini-series screened in April in the UK, after Webster dropped his final appeals.
Here, The first two episodes screen on Sunday night with the third on Monday. Drumm, who Webster had frequently drugged and whose bank account he drained before disappearing back to Britain, has acted as an adviser on the show.
She is played -- with convincing New Zealand accent -- by English actress Kate Fleetwood.
Familiar faces in the cast inlude Archie Panjabi (The Good Wife) as Simone Banerjee, the woman Webster was going to marry despite having not divorced Drumm, and John Hannah (Spartacus, Four Weddings and a Funeral) as the Scottish detective Charlie Henry, who having been alerted by Drumm's sister, must try to stop Webster before he attempts to kill again.
Webster is played with creepy conviction by Reece Shearsmith -- an actor usually seen in offbeat British comedies like The League Of Gentlemen and Psychoville. He found the role a challenge.
"I thought, 'God, do I really want to be in that world?' It's a horrible thing to take on. But I couldn't not try.
"With The Widower I felt I needed to capture the spirit of Malcolm Webster -- I'm not trying to do an impression of him. I also felt a responsibility because he is a convicted murderer and people were profoundly affected by his actions. There's a duty of care that he is not presented frivolously.
"I talked to Paul [Whittington, the director] constantly about not playing a cod Hannibal Lecter-style psychopath or someone you'd find in a deliberate serial killer story. I wanted to get across the ordinariness, the blandness, and the mundanity of the evil.
"I only ever drew on the perception of Malcolm Webster given by other people who encountered him. Everyone I discussed this with said there was never even a glimmer of evil and ironically, all the women felt completely safe with him.
"On the whole, the person they spent a lot of time with wasn't evil to them in the slightest. They find it really hard to square that with what he did."
When: Sunday 8.30pm, Monday 8.30pm
Where: TV One
What: The Malcolm Webster story
Comedy pick: Jonah from Tonga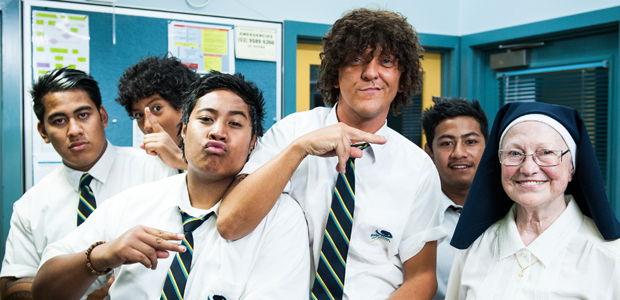 The last time we saw Jonah Takalua, he was breakdancing badly and backchatting teachers in Chris Lilley's comedy caper Summer Heights High. Six years on, the chameleon-like Aussie comedian is doing what he did with Ja'mie King and giving Jonah his own show. The series' six episodes follow the troublesome 14-year-old as he is banished to Tonga to live with his uncle. But Jonah gets into so much trouble he quickly returns to Sydney to begin life at a new school. It's not long before Jonah's formed a gang and finds himself getting up to more mischief. This is a Lilly creation, so there is suspension of disbelief needed to accept a 40-year-old man playing a 14-year-old schoolboy. Lilley's still a capable comedian, even if he relies on bad taste jokes (like Jonah hitting on his cousin), cursing ("Puck you, Miss!") and un-PC jibes at redheads. There's emotion thanks to a teacher who believes Jonah capable of redemption. But as the "I want to touch your boobies" song in the trailer shows, it could be a long time coming.
Jonah from Tonga
When: Monday, 9.25pm
Where: Comedy Central
What: Hardcase Aussie school bully returns
Local pick: Hope and Wire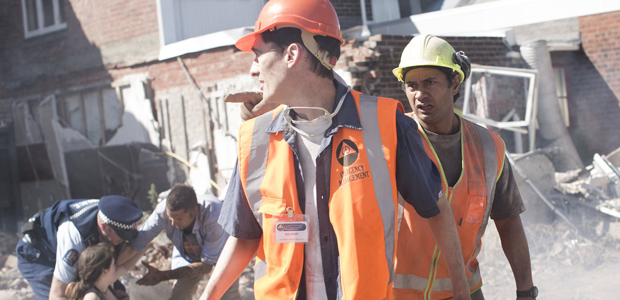 Created by veteran director Gaylene Preston, this new three-part mini-series starrs a long list of fine local actors (Rachel House, Jared Rawiri, Miriama McDowell, Luanne Gordon, Stephen Lovatt, Joel Tobeck, and Chelsie Preston-Crayford) along with LOTR star Bernard Hill, as survivors of the Christchurch earthquakes. Combining news footage with fictional characters, amalgamated storylines, and dramatic re-creations, it winds together stories of physical hardship, survival, and desperation, with hope, pragmatism, and determination. Families fracture, developers are torn between old and new, people deal with endless red tape and bureaucratic frustrations, and they're all bound together in a struggle to rebuild their lives after the terrifying quakes and through the ongoing ordeal of aftershocks and general chaos. Each episode is feature length, and the first deals with the shock of the September 4, 2010 event, and the tragedy of February 22, 2011.
Hope and Wire
When: Thursday, 8.30pm
Where: TV3
What: Lest we forget
Guest star pick: Parks and Recreation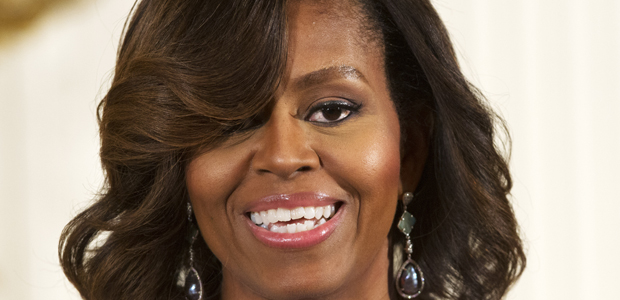 Get ready for a gaggle of guest stars to grace the streets of Pawnee in the sixth season finale of Parks and Recreation. Mad Men star Jon Hamm, folk-rockers The Decemberists, rapper Genuwine, Wilco's Jeff Tweedy and even a hologram of a dearly departed former Parks star make an appearance in the special double episode. And no, we're not saying who - that would spoil the surprise. But they're overshadowed by the appearance of one Michelle Obama, the First Lady herself who proves her comedy chops by reducing Amy Poehler's Leslie Knope to a dribbling mess. Elsewhere, Tom's (Aziz Ansari) new bistro opens with varied success, a Unity Concert is held featuring performances from some of those musical guest stars - including Andy's in-house band Mouse Rat, and Leslie - remember, she's pregnant with triplets - is offered a new job. The show's next season, the seventh, is the last we'll see of Parks and Recreation, so it's nice to see it's going out on a high.
Parks and Recreation
When: Monday, 9.55pm
Where: Four
What: Stars line-up for season finale
Thriller pick: Utopia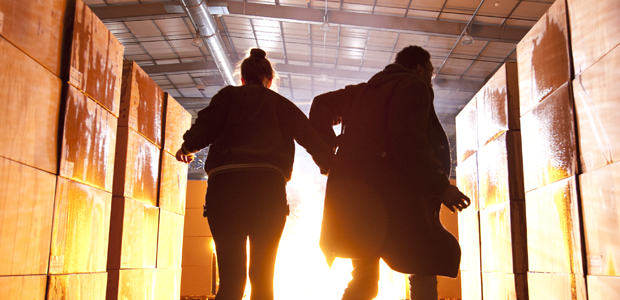 British conspiracy thriller Utopia might have some blindingly bright and colourful visuals, but takes the viewer on a nightmare ride into some very, very dark territory. It's the story of a mysterious and murderous conspiracy whose secrets are hidden in a cult comic book, and a group of fans who unlock those secrets and end up falling down an endless rabbit hole of justifiable paranoia and outright fear. Utopia is not for anyone with a weak stomach for violence - it features characters being tortured and children massacred by emotionless hitmen. But it's not all grim - the story is also loaded with the blackest of black humour and has a strongly ironic tone, it has a strikingly colourful visual and audio palette that looks and sounds like nothing else on TV. It features some of Britain's finest actors delicately walking a balancing act between subdued horror and barely-restrained hysteria. A cult hit in Britain, it might be too much for sensitive viewers, but has enough style and substance for those who can get past the blood.
Utopia
When: 8.30pm, Monday
Where: SoHo
What: A grim gripper
- TimeOut