Holmes praised script declined by Film Commission.
The late Sir Paul Holmes hailed it as a "heartbreaking and inspiring script", but for writer and director Rene Naufahu (better known as ambo driver Sam Aleni from Shorty St) it's a labour of love that's seen little love from New Zealand funding bodies.
The Last Saint, a contemporary crime thriller set in Auckland's urban underbelly, is a debut feature film by Naufahu which premieres next month and depicts a different type of Pure New Zealand - one few talk about.
The Last Saint
, a contemporary crime thriller set in Auckland's urban underbelly, is a debut feature film by Naufahu which premieres next month and depicts a different type of Pure New Zealand - one few talk about.
The unsentimental and unsanitised depiction of meth in Auckland's criminal underworld was too much for the Film Commission in Wellington to accept, Naufahu says.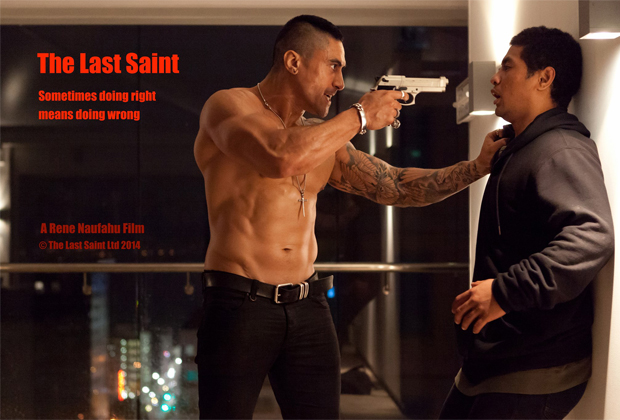 Publicity poster from the The Last Saint with Beulah Koale.
"We were rejected by the Film Commission and received no funding from them because they found the film too scary and gritty," he tells The Diary. "I thought, you know, I can focus on the [bureaucrats] in Wellington who didn't want a piece of it, or I can focus on the guys here in the trenches who are determined to make this film a success.
"I'll be honest, making it was a real challenge. We pulled together $100,000 in private funding and favours from mates. The musos involved on the film's soundtrack, like P-Money and Six60, wouldn't accept a cent."
Holmes, who braved a public battle against the scourge of P on his daughter Millie, was full of praise when he attended a script read-through.
"The film, if it gets made - and I hope it does and if there is justice it will because it is so well written - will break your heart but inspire you as well," Holmes wrote in the Herald. "Every ghastly, destructive, insane, crazy, violent, terrifying thing about P was in there. I looked across at the young scriptwriter and thought: 'You have seen too much. You've seen far too much'."
Naufahu says: "I don't think there is anyone in the entertainment industry who doesn't know someone affected by P. It's real, it's happening."
The film is three weeks off completion and will premiere at Event Cinemas nationwide in late August.
Naufahu is in the editing suite this week. Last week, he played stylist. "We were taking the picture for the promotional poster and we couldn't afford a stylist, so I had to step in," he laughs.
"It's all hands on deck on the smell of an oily rag for a story that may help save lives."
Meanwhile, Hope and Wire, the six-part TV series on the Christchurch earthquakes, screens this week on TV3, thanks to nearly $5 million of taxpayer dollars via NZ on Air's Platinum Fund.
Paul Henry fill-ins
Where do former broadcasters go these days? Evidently to fill in on The Paul Henry Show.
The host left on Saturday for a two-week vacation to the States and a quick business meeting, he told The Diary, but who's standing in to present the 10 shows?
Bill Ralston, 61, and his wife Janet Wilson, a former Nightline presenter, will each fill the hot seat. They are staunch supporters of Team Key; reportedly once on the payroll as media advisers. Let's hope their appearances aren't party political broadcasts.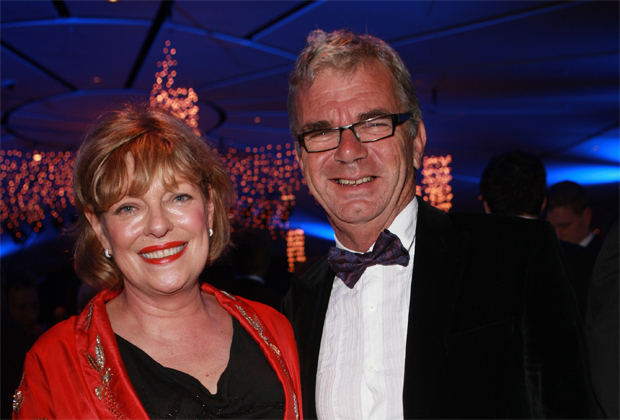 Janet Wilson and hubby Bill Ralston will each fill the hot seat on The Paul Henry Show. Photo/ APN
Bob Parker hasn't been on the telly since 1996 fronting This is Your Life. Well, not counting the frequent pressers, adorned in his mayoral orange parker, following the Christchurch earthquakes.
Genevieve Westcott and Mary Lambie will be guest hosts too, prompting one TV bitch to snitch: "Who else are they exhuming and bringing back? Holmesy in hologram form?"
A TV3 rep said: "They all have real range in terms of being different, like a fun dinner party guest list."
But another network insider likened it to a Dad's Army appeal. Representing the youth are David Farrier, who's more at home hunting sasquatch than scoring political scalps, and Mike Puru, the former face of The Shopping Channel, who will presumably cross-promote The Edge TV. Rebecca Wright brings a wily factor for two nights, and if there's breaking news she will be roped in quick smart, TV3 told The Diary.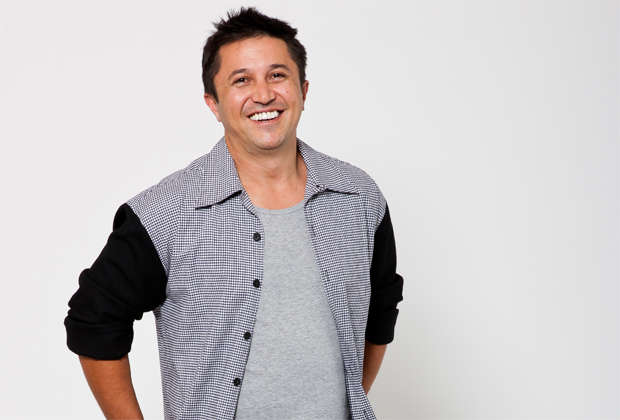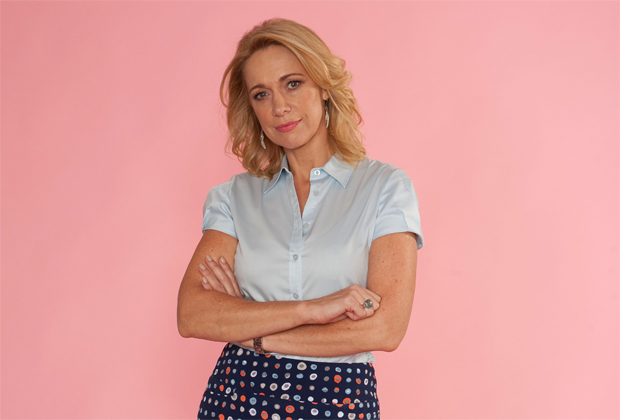 Alison Mau (below) and Mike Puru (above) are also guest hosts on The Paul Henry Show.
Ali Mau was guest host last night. The RadioLive broadcaster, who, like Wright, has credible celebrity pulling-power, is understood to have declined the opportunity to front the programme for the entire two weeks. Though, one wonders why news boss Mark Jennings didn't call on other broadcasters within MediaWorks such as Duncan Garner, Sean Plunket or Willie Jackson. Or is idiosyncratic the game plan?
Nicky reels 'em in
Wearing board shorts and a baseball cap, former glamour girl Nicky Watson reeled in a big one last week while holidaying in the Kimberley region of Western Australia. Onboard cruise vessel The Great Escape, Watson, who prefers her maiden name Nicola Robinson, played fisherwoman alongside her beau, celebrity chef Pete Evans, and his two young daughters.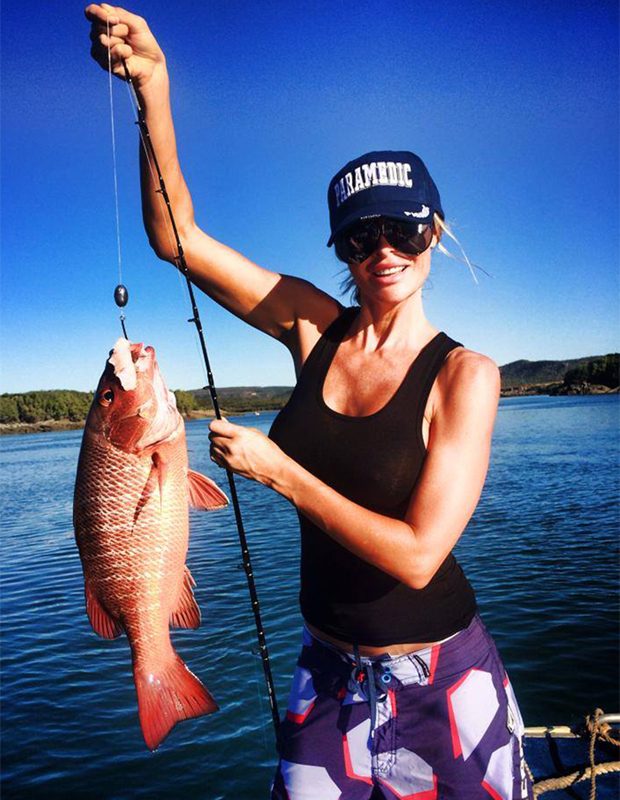 Nicola Robinson (aka Nicky Watson) with a fish she caught with chef Pete Evans in Australia.
The My Kitchen Rules star and his buxom blonde, devout followers of the Paleo Diet, took to social media to share their catch.
"It was a profound experience for Nic and I to share with the kids and to be able to teach them where real food comes from," Evans said. Presumably he means the sea.
"We taught the girls how to prepare the fish without going to waste and they clearly understood the logic behind the fact that we were taking a life for our own health." Read stomachs.