Plenty of 'new' material from the likes of Led Zeppelin and the fans are lapping it up.
Once upon a time, if you were Bob Dylan, Rolling Stones or Led Zeppelin obsessive and wanted to hear more from your favourite artist, your only option was to track down bootlegs like Great White Wonder, Live'r Than You'll Ever Be and Live on Blueberry Hill in the dustier corners of alternative record shops.
The bootleg business mirrored the evolution of the legitimate music industry as it moved to the cassette and the CD in the 1980s and 1990s, but fans of Bruce Springsteen, Queen and Prince still had to do the legwork.
But over the past two decades, aficionados of The Who, Elvis Costello and REM have had it easy as these acts have revisited their catalogues and issued anniversary editions of their albums augmented with ever-increasing quantities of out-takes and bonus tracks.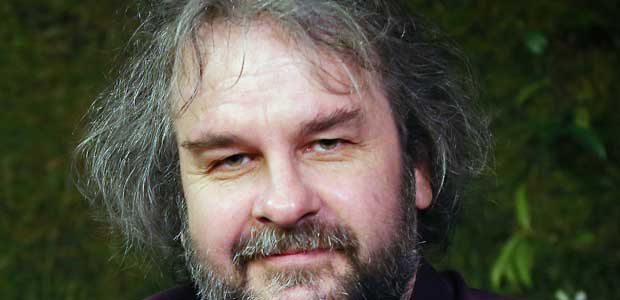 Michael Jackson has a new album out.
Mind you, the packages have risen in price accordingly. One by one, bands have followed the lead of Dylan's The Bootleg Series, now running to 10 volumes, and The Beatles' Anthology trilogy of the mid-90s.
Even reissue refuseniks Pink Floyd began releasing lavish "experience" and "immersion" editions of The Dark Side of the Moon, Wish You Were Here and The Wall in 2011, with the group's final album The Division Bell now due a 20th-anniversary reappraisal.
The Rolling Stones finally opened the vaults to assemble a 40th-anniversary edition of their epochal live album Get Yer Ya-Ya's Out in 2009 and completed long-forgotten tracks to augment their classics Exile on Main Street in 2010 and Some Girls in 2011.
"Nobody writes an album from track one to track 12 and says, 'that's it'. It's a continual process. Stuff from Sticky Fingers went into Exile at one end and out of the other into Goats Head Soup," guitarist Keith Richards said about their 1971-1973 albums.
Since 2011, the Stones have released half a dozen "historical" live albums as digital downloads but a deluxe Sticky Fingers, likely to include the Leeds University concert broadcast on Radio One in 1971, seems the next logical move.
It's not just Mick Jagger adding vocals to 1970s out-takes. Touching up old tapes to turn them into brand new releases has been going on since Buddy Holly died in a plane crash in 1959 and manager Norman Petty overdubbed Peggy Sue Got Married.
More than a dozen Hendrix studio albums have appeared since his death in 1970, though producer Eddie Kramer has said last year's People, Hell and Angels would be the last. Still, there is more Hendrix live material in the pipeline, while only one tantalising excerpt from the Black Gold set of demos he gave drummer Mitch Mitchell in 1970 has been released.
Rapper Tupac Shakur has racked up six posthumous albums since his fatal shooting in 1996, including Loyal to the Game, post-produced by Eminem in 2004.
A similar contemporary make-over approach has been employed for the two Michael Jackson albums since his death in 2009, the most recent of which, Xscape, was released this month and topped the charts in Britain and some parts of Europe.
With more than 100 more tracks in the can, including three collaborations with the late Freddie Mercury and several Rod Temperton compositions, we have not heard the last of the King of Pop.
In the 70s, Led Zeppelin were famous for their all-conquering sound, but the strict quality control they exerted over their musical output is often forgotten. The group didn't release any singles in Britain, while their formidable manager Peter Grant used strong-arm tactics to literally crack down on bootleggers.
Still, early next month they will reissue the albums Led Zeppelin I, II and III remastered by guitarist Jimmy Page, each available with a companion disc of additional audio material from the corresponding period.
An avid collector of his bootlegs, Page found a pirated CD of the 2007 repeat of the Paris broadcast in Japan, and tracked down the original tapes.
Leading independent PR Pete Flatt, a catalogue specialist since 1998, is overseeing campaigns for REM's Unplugged: The Complete 1991 & 2001 Sessions and Tales of Old Grand-Daddy, a 1973 album by The Marcus Hook Roll Band, featuring guitarists Angus and Malcolm Young as well as their older brother George Young and Harry Vanda of the Easybeats.
"The reissue business has a healthy future. Labels and artists are more fastidious in their preparation, timing and involvement. Some acts are future classics. Just look at the 80s. Gary Numan, Grace Jones, The The: they've only been re-evaluated in recent years."
Steve Bunyan, director of marketing at Union Square Music, which has reinvigorated the Madness, Slade and Stiff Records catalogues, is working on a 30th-anniversary edition of Frankie Goes to Hollywood's Welcome to the Pleasuredome. "It will contain unreleased audio material, a video, a book, the original double LP and a few other surprises," he says.
But how much is too much? Last year, The Waterboys released Fisherman's Box, an exhaustive seven-CD set documenting the evolution of their 1988 album Fisherman's Blues through 121 tracks, the most recorded by any band for a single project.
With notorious perfectionists Roxy Music, The Eagles, Steely Dan and Stevie Wonder yet to revisit their catalogues, we haven't reached the bottom of the barrel yet.
- Independent