What is it about blood baths that attracts Kiwi actors? Many are - quite literally - killing it on American TV screens at the moment. From dodging vampires to dodgy law enforcement, the roles are getting juicier and juicier. Here's five of the best.
Anthony Starr
Where: Banshee, third season due in 2015
He's been beaten, tortured, shot and - in one brutal and horrifically memorable prison scene - stabbed in the back with a shiv while an albino monster licks his face and whispers in his ear, "I know how deep to go without killing you". But as fans of
Banshee
's ridiculously over-the-top pulpy violence know, Anthony Starr's character Lucas Hood always, always gets his man. The Cinemax show just finished airing its second season, and with a third due early next year, the small town crime caper - in which Starr impersonates a dead cop while chasing his ex-girlfriend and seeking revenge for a 15-year jail stint - has become one heck of a blood-drenched ride. But Starr is - ahem - the star of the show, and he nails the Alpha male aggression of his character perfectly. He's an ugly character, but we want to see him win every single time.
- Chris Schulz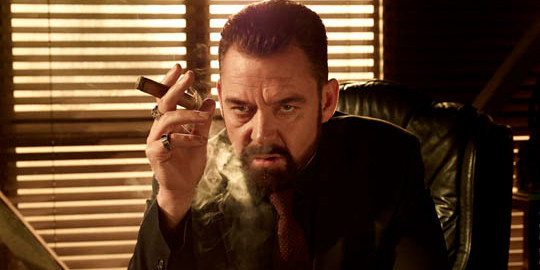 Marton Csokas
Where: Rogue, second season due May
Since his hammy portrayal of Leonard Rossi-Dodds on Shortland Street, Marton Csokas has popped up all over the place - from The Bourne Supremacy to Abraham Lincoln: Vampire Hunter, Noah and The Amazing Spider-Man 2: Rise of Electro. Thanks to his evil eyebrows, he usually plays a morally ambiguous character leaning towards the dark side. And that's exactly the case in Rogue, a Thandie Newton vehicle which stars Csokas as Jimmy Laszlo, a crime boss straddling both sides of the law. Rogue hasn't made it to New Zealand screens yet, and reviews have been mixed (Entertainment Weekly called it "delightful trash"), but it's done enough to be granted a second season which premieres on May 28. And Csokas sure does look great with that bad guy beard.
- Chris Schulz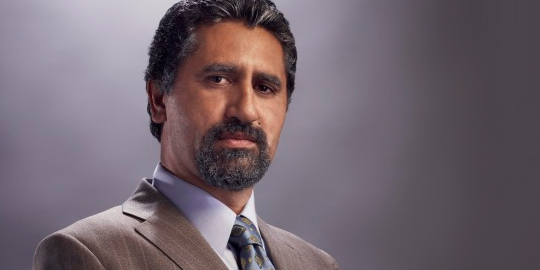 Cliff Curtis
Where: Gang Related, first season due May
Hollywood's everyman, Curtis has made a career on the big screen playing all sorts of characters from all over the world. Now, he's taking that talent to the small screen in this new gang drama. In Gang Related, which also stars Lost's Terry O'Quinn and RZA from the Wu-Tang Clan, Curtis plays Javier Acosta, the leader of a powerful Latino gang called Los Angelicos. Javier is the father-figure to a young cop who, before he became a top crime fighter, was raised by the gang. Now he's forcing his surrogate son to decide which side of the law he's really on. Car chases, a dodgy facial hair, and Curtis wielding a butchers knife life a pro - it looks like it could be a winner.
- Bridget Jones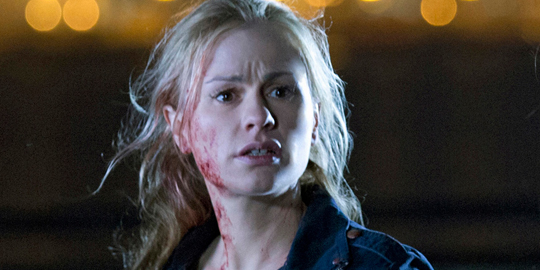 Anna Paquin
Where: True Blood, seventh season due June
While the American TV career of one Kiwi ramps up, another nears its end. For now. Over the past six seasons, we've watched the one-time sweet little Oscar winner Anna Paquin vamp it up as Sookie Stackhouse, the southern sweetheart dealing with an influx of thirsty vampires in her hometown. Paquin's character has shot werewolves, sucked bullets out of vampires and been witness to countless bloodbaths - before Game of Thrones, True Blood was surely in contention for most violent, sex-filled show on telly. Sadly, the up-coming seventh season is the show's last, and fans are hoping it will go out on a bloody, bloody high.
- Bridget Jones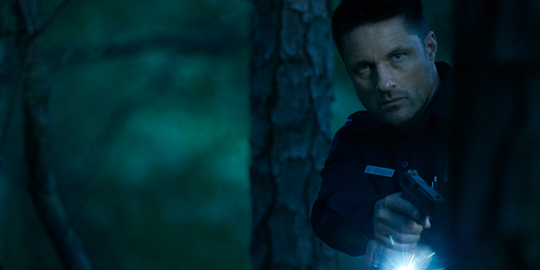 Martin Henderson
Where: The Red Road, second season due in 2015
Speaking of Game of Thrones, our own Martin Henderson teams up with Jason Mamoa (the mighty Khal Drogo) in this, a show that started as just a six-parter from Sundance. A local cop, Henderson's Harold Jensen is trying to hold a pretty chaotic family together, while at the same time watching his community teeter on the verge of something nasty - locals and the area's Native American tribe are about to wage war on each other. Jensen forges an unholy alliance with a dangerous member of the tribe (Momoa) in an attempt to keep things calm, but by the number of guns being thrown around, it doesn't look like the peaceful response anyone is after.
- Bridget Jones
- nzherald.co.nz