A man dressed in a dog costume is waving a giant neon penis above the crowd.
On stage is a five-strong band, four back-up MCs and at least two videographers.
And bookending the whole shebang are two man-beasts - giant bodyguards who look like they each ate an entire pig for dinner - who are constantly scanning the crowd for signs of trouble.
Standing in the middle of this musical muddle is Snoop Dogg, the Long Beach rapper who looks as comfortable in this messy situation as he would in his lounge, orchestrating proceedings like the weed-loving gangster rap veteran he's become.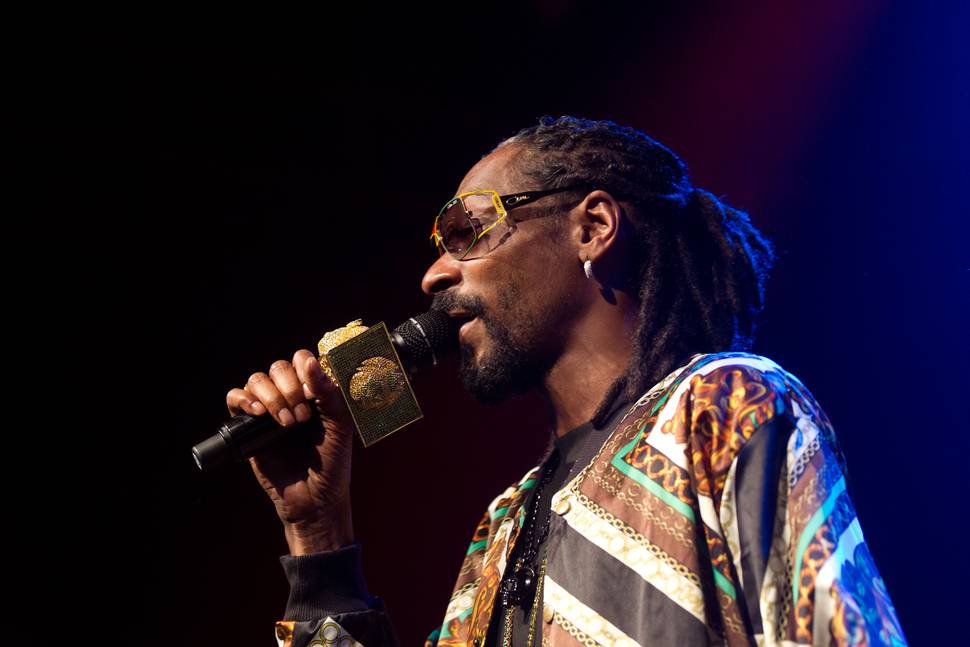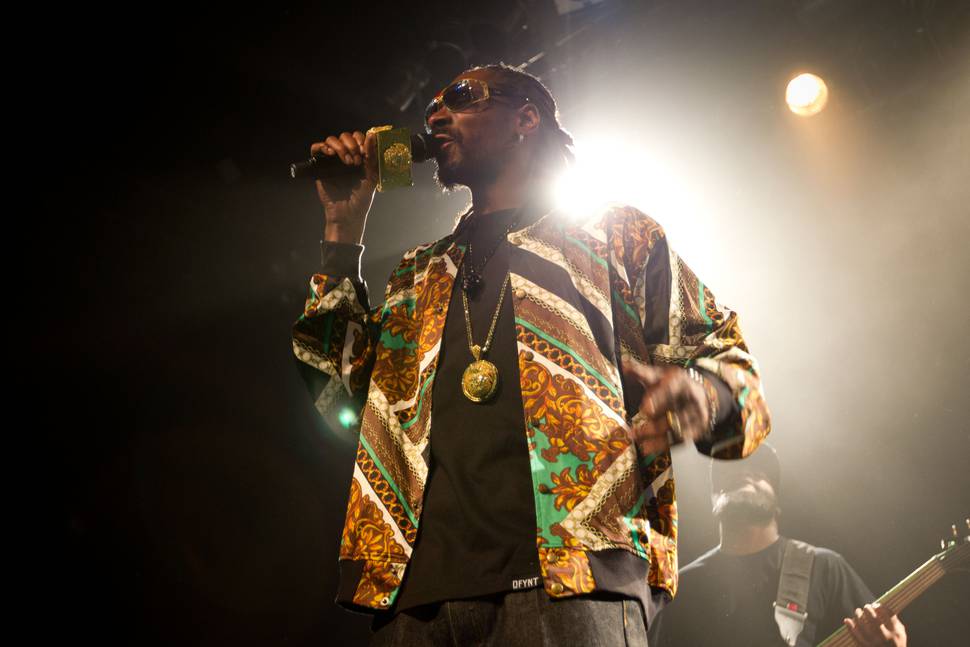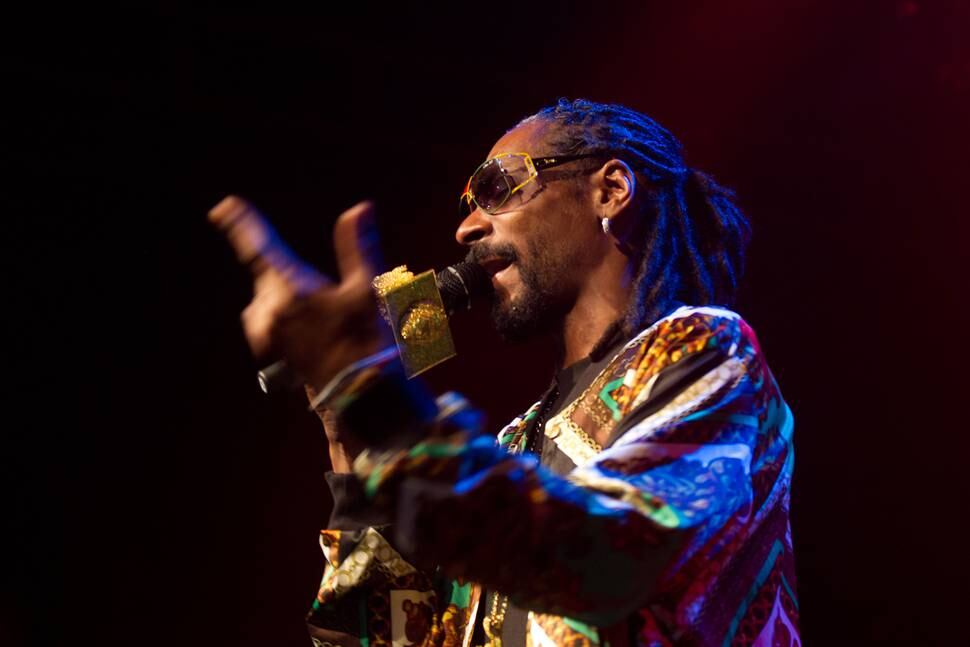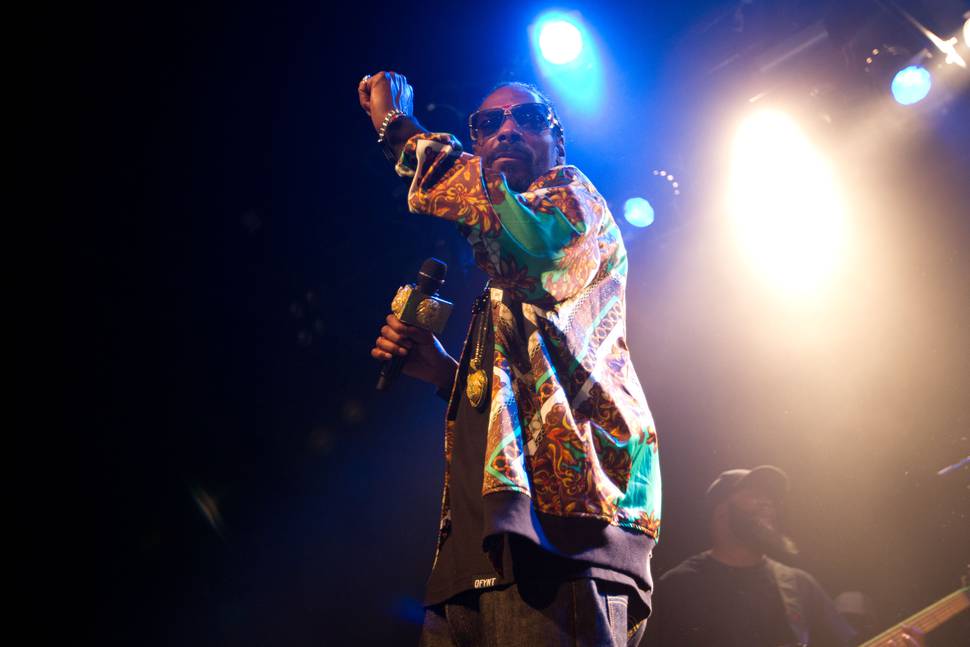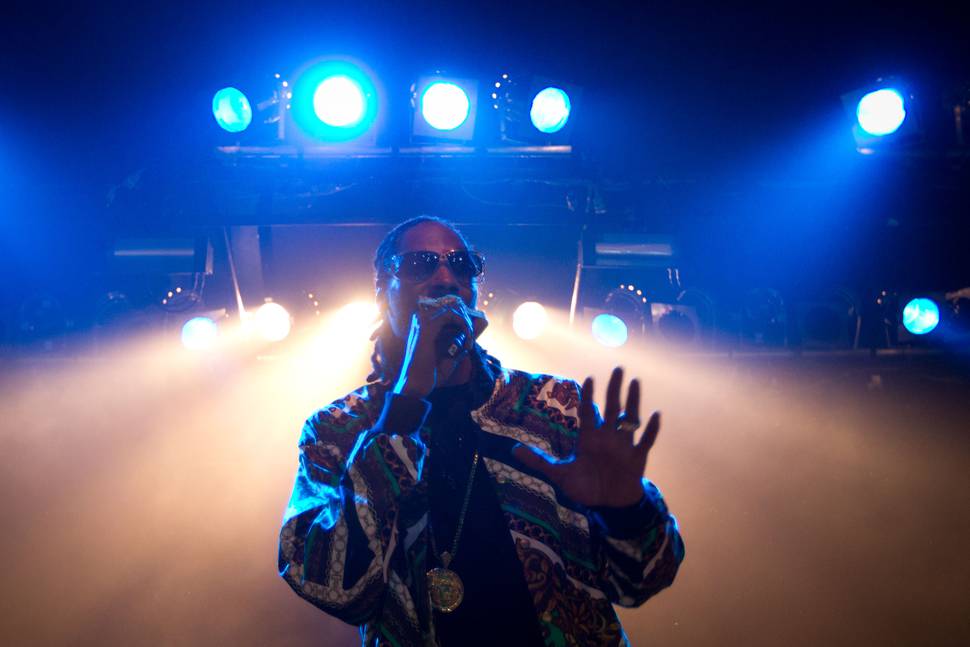 But the big question hanging over Snoop's sold out Big Day Out sideshow seemed to be exactly which version of the hip-hop chameleon would show up: Gangster rapper Snoop Dogg, reggae reinvention Snoop Lion, or G-funk fan Snoop Zilla?
Unsurprisingly, it seemed to be a bit of everything. Decked out in sunglasses, gold chains and rocking a dazzling jewelled microphone, Snoop opened the show with the laid back Jamaican lope of Here Comes the King, the Caribbean rap bounce of P.I.M.P and the soothing sonics of Ups and Downs in quickfire succession.
He then moved on to showcasing his gangster rap past, delivering fast and furious versions of The Next Episode, Gin and Juice and Nothin' But a G Thang, and getting the crowd jumping as one to mid-set highlights Drop It Like It's Hot and Who Am I (What's My Name?).
The Long Beach rapper had a much more laid back attitude than his last visit in 2006, and his uneven set was a bit too cruisy at times, as the Doggfather swayed awkwardly around the stage for his R18 ballad I Wanna Love You and a funked up version of Signs.
And he seemed intent of playing plenty of other people's songs: House of Pain's Jump Around, Wiz Khalifa's Young, Wild and Free and hits from Bob Marley, Tupac and Biggie all made an appearance in a set that barely made it to a full hour.
It gave the impression that after all the recent name changes and reinventions, Snoop seemed keen on doing just enough to prove he's still the lovable Snoop Doggy Dogg of old - leaving the stage with a wave of the peace sign while hollering "Smoke weed, motherf******".
Let's just hope he throws us a few more bones during his Big Day Out headlining slot, because this felt like an appetiser for a main course we didn't get.
* Snoop Dogg performs at the Big Day Out at 9pm.
Who: Snoop Dogg
Where: The Powerstation, Auckland
When: Thursday, January 16