Last time Justin Bieber was in New Zealand in 2010, he was a much-hyped 16 year old Canadian, who was here for a flying promotional visit, causing riots as he dropped into various schools, much to the delight of many tween and teen girls.
Three years later, the 19 year old's voice has changed, he's released a third album, and become great fodder for the international tabloids, but somehow he's also rather convincingly transformed from ambitious wannabe into a bona-fide pop star.
This may sound obvious to the many young 'beliebers' out there, but for those of us audience members who know him more for the headlines than his performances, his multi-faceted display of talents came as a pleasant surprise.
The show opened with the silhouette of a winged Bieber appearing on the large video screen, and flitting about before being turned upside down, and hurtled towards the stage.
Unfortunately Bieber didn't appear winged, in real life, as he does done at some other large international arenas, looking like a strange angel, in white suit and silver wings. But it was a fleeting moment of disappointment - the white suit was still present, and opening number All Around The World was plenty impressive, with his 12-member dance troupe, and four-piece band, plus DJ, and three hype men, all in energetic form.
The use of the video screens was neatly creative throughout - from the moment where Bieber dove into the upper level of the stage, and then appeared, in video format, swimming in a tank underneath; to the beautifully filmed slow-mo rain that was part of Love Me Like You Do; to the short home-video clips showing a pre-school Bieber as an already enthusiastic performer, and talented drummer.
He did in fact take a seat at the drums during a great, boxing-inspired performance of Beauty and a Beat, proving he's still got impressive chops, and also gave plenty of time to acknowledge his fellow musicians throughout the show, which was a nice touch.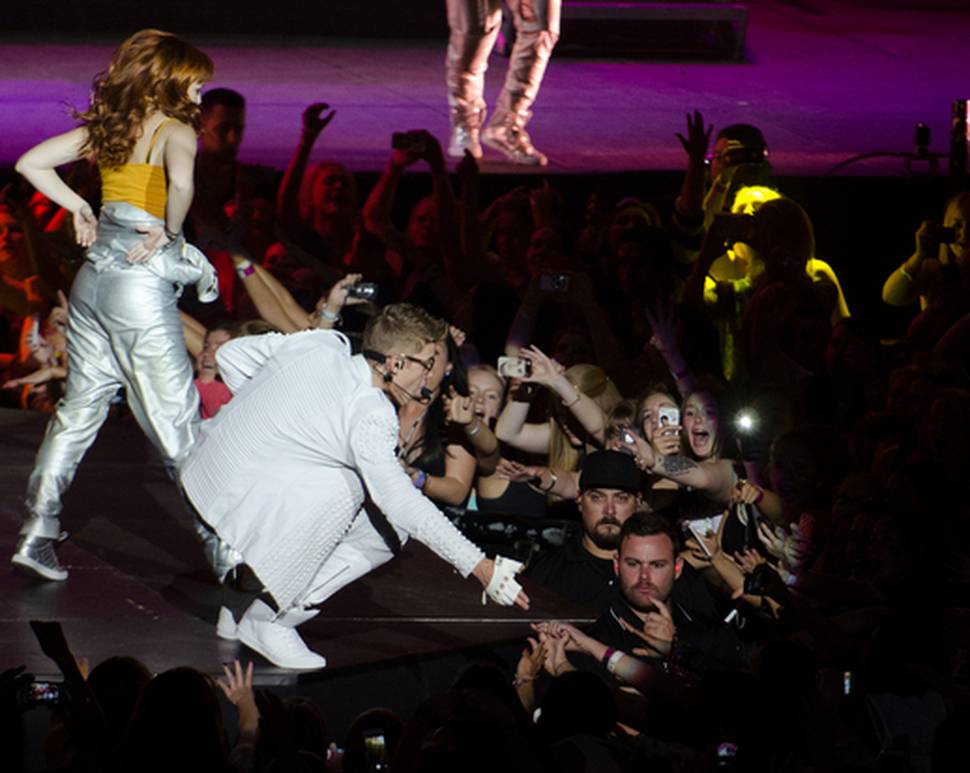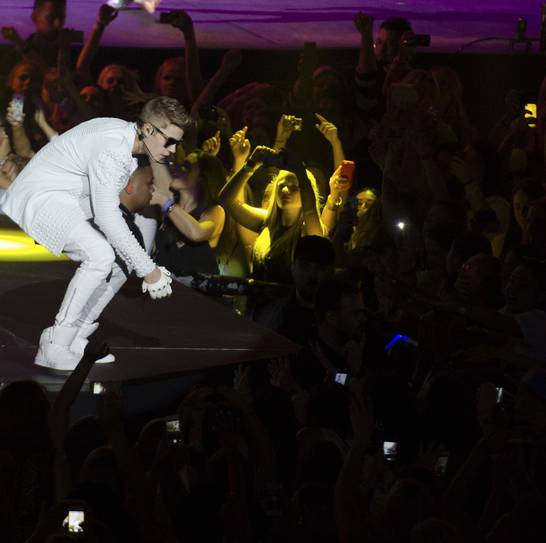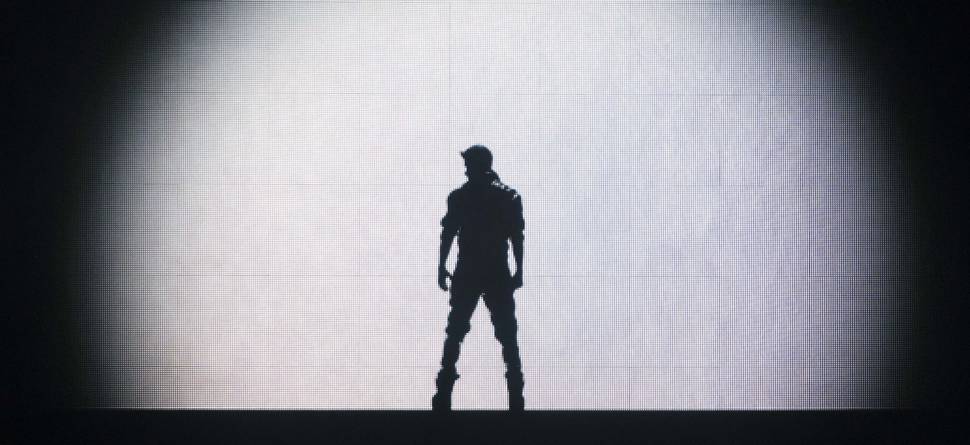 Of course there were some tracks that felt more like Bieber dance routines than songs, with plenty of backing track being piped through to the crowd. But one must congratulate him (and whoever choreographed the show) for some very watchable, slick moves - it really was a highlight, and Bieber also rectified his sometimes scarce vocals by giving more on tracks like Catching Feelings, Die In Your Arms, and an acoustic set which included Be Alright and Fall.
Anyone who went to the show expecting to be floored by his vocal abilities probably had the wrong idea, but he was tuneful, committed, and clearly wanted to put himself out there.
The final run towards the finish line, which included the grungier rock of Never Say Never, the cheesy, but rather sweet One Less Lonely Girl (which finished with one lucky lass being serenaded by Bieber on stage, and hugged by the star), some muscular, topless dance moves for As Long As You Love Me, and a piano based performance of Believe, displayed a precision and energy of a real showman. And he also looked like he was genuinely enjoying himself.
Then of course, the roof nearly blew off with screaming when he performed Boyfriend and Baby in the encore, and he looked even happier.
When Bieber first announced the tour last year, he stated he felt he had a lot to prove. Well, though there's a certain level of cheese, and it's a show that is designed to appeal to teenage girls in many respects, the months of ten-hour-day rehearsals, and 150 performances, have certainly paid off.
He may not yet have the songs, or vocal mastery, to pull out a show on the same level as Michael Jackson or Justin Timberlake, but he's doing a great job of following in their footsteps.
Who: Justin Bieber
What: Believe World Tour
Where and when: Saturday November 23 at Vector Arena