A deputy principal who died at his school this morning was a tireless champion for the school he loved, the school's devastated principal says.
Hamilton Boys' High School announced in a Facebook post this afternoon that Graham Robinson had died earlier today.
School principal Susan Hassall told the Herald Robinson had devoted much of his career to the school after taking up the deputy role in 1990. He was previously a geography teacher at Wellington's Rongotai College.
"It has been an absolutely wonderful and lifetime service of the school. He's going to be irreplaceable."
Hassall, who has worked at the school since starting her teaching career in 1979, said
Robinson was "more than just a colleague".
"He's a friend of so many ... we are going to miss him very much."

Robinson, who was 64, was in charge of running the school and died suddenly while working this morning.
Hassall and other staff members were at the school when the tragedy occurred.
"He wasn't alone."
He had a family, but she did not want to give details without their blessing. The family were being supported by the school and a meeting would take place tomorrow to plan how to support the wider school community.
Many have already expressed their shock and sadness via social media.
More than 200 comments have already been posted to the school's Facebook post.
Kuli Kiuli wrote that Robinson's death was "very sad news".
"Well respected teacher that my boys have had the privilege to be in his class."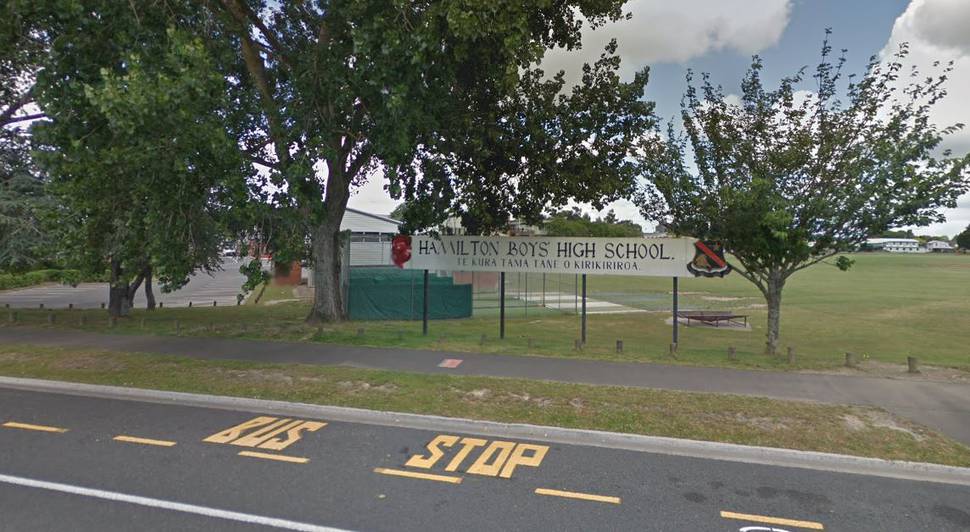 Some sent their condolences from the other side of the world.
Ree Haney Varcoe posted from the United States.
"We adored Mr Robinson, who always supported new ideas and projects to help all the boys at school. He was amazingly kind to our family and we will never forget him.
"Kia Kaha to all our friends at Hamilton Boys'. We send you our love from Denver, Colorado."