Hastings has more burglaries than Wellington, a city with more than twice the population.
More than 4000 burglaries - including breaking and entering incidents - were recorded in Hastings, compared with 3700 in Wellington City in the two-and-a-half years to December.
The data is part of an in-depth look at crime statistics led by Herald Insights.
Napier MP and Labour police spokesman Stuart Nash said one of the major problems in the area was understaffing of police.
In April, police announced 68 more sworn officers for the Eastern District which includes both Gisborne and Hawke's Bay.
"More police has got to be good," Mr Nash said.
"But it depends where the officers are . . . they're not effective if they're pushing paper."
Police said crime had decreased since November last year, but burglaries in Hastings remained higher in April than in the same month of last year.
The placement of officers within the Eastern District has yet to be announced.
"District commanders are considering where the new staff are best placed within their districts to target and catch offenders," former Eastern District commander Sandra Venables said.
"More details will be provided in the coming weeks around some of the work our new and existing staff will be doing in these priority areas."
The population of Wellington City is about two-and-a-half times that of Hastings, despite significantly fewer burglaries.
There were nearly 3000 burglaries in Napier over the same period.
Burglaries in Wairoa and Central Hawke's Bay have risen slightly over the past few years, despite a lack of population growth in these districts.
A spokeswoman for AA Insurance, Amelia Mcandrew, said the number of burglary claims had decreased at a national level last year, despite an increase in burglaries.
The amount claimed for burglaries stayed the same, however.
"It may be that Kiwis have more expensive items in their homes, or that burglars are becoming pickier," Ms McAndrew said.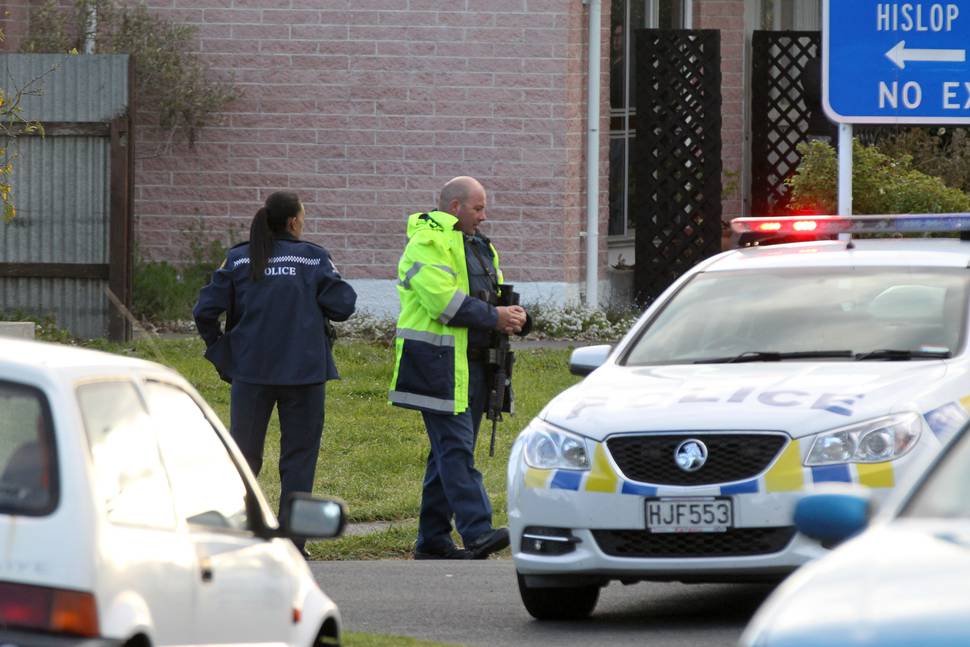 Suburbs with a high number of burglaries included Marewa and Onekawa South in Napier and Hastings Central.
Afternoons were the most common time for burglaries in Hastings, and Monday was the most common day.
Monday was also the most common day for burglaries in Napier, although more took place earlier in the day - 11am and 12pm were equally frequent times.
Whangarei and Palmerston North, which had higher populations than Hastings, also had fewer burglaries.
For more data on crime in your area, go to Herald Insights - Counting Crime.
AA Insurance's tips to reduce your burglary risk:
1. Install alarms, security lights, and deadlocks on doors and windows. Although remember they'll only work if you use them - even if you aren't out for long.
2. Let your neighbours know what to do if your alarm is triggered, even by accident, and be sure you know what to do if theirs activates, like call the police or, if it's safe to do so, get a description of the culprit and a licence plate number to help them track the offender.
3. Make sure your valuables, including TVs and stereos, cannot be seen from the outside of your home, and if you're leaving jewellery behind then keep it well hidden.
4. Don't advertise the fact your home is unattended, such as messages on your answering machine and on social networking sites.
5. Make it difficult for someone to break into your home - lock your shed, put away your tools and wheelie bins, and trim trees and shrubs so there are no places for burglars to hide.
6. Lock up your lawn mower and garden tools when not in use, as they may end up working in someone else's garden this summer.
7. If you're out the back of your house don't leave windows or doors open at the front.
8. Let your neighbours know if you're going to be away, give them your contact phone number, and ask them to clear your mail, put washing on the line, or park in your driveway.
9. Be careful when disposing of any tell-tale packaging for TVs, gaming consoles and any new purchases.
10. Keep your house and car keys away from your front door, and don't put personal details on them like your name, number or address in case they're lost or stolen.