Lightness and power make for an explosive combination
I'm partial to Lotus. I've been a fan of the brand since I was a kid and Sir Colin Chapman's F1 cars lined up on my bookcase. And while the company's had some shocking years for various reasons the British-ish sportscar brand still does it for me.
Introducing the all new Lotus Exige S. Look for a full road test in Driven magazine.
We now have an official dealership in New Zealand and it's not utterly alien to see the cars on our roads.
The brand's relatively late arrival does mean, however, that it may be a tougher fight against last Saturday's Driven cover car, Alfa Romeo's svelte 4C, when it arrives. But while both are light, quick and handle like sportscars are meant to, they've got very different personalities.
The new Lotus Exige S Roadster has just gone on sale here, joining the edgy Exige S - and while neither are going to become the next Suzuki Swift in terms of sales, they both are pretty sound enthusiast propositions.
The two Lotuses are hard-edged compared with the vast majority of machines on the road. There aren't cupholders, air-con isn't dual zone, there isn't a digital infotainment spectacular at your fingertips and the seats don't massage you. In short, it's a stripped-back sportscar that cares more about weight-saving than electric wotsits and touchscreen thingamajigs.
With no official importer in the past, there aren't many earlier Exiges here, but as this is the third series it does mean a bit more refinement, although it has more weight than the original as part of that process and stretched by 25mm to fit the six-cylinder engine.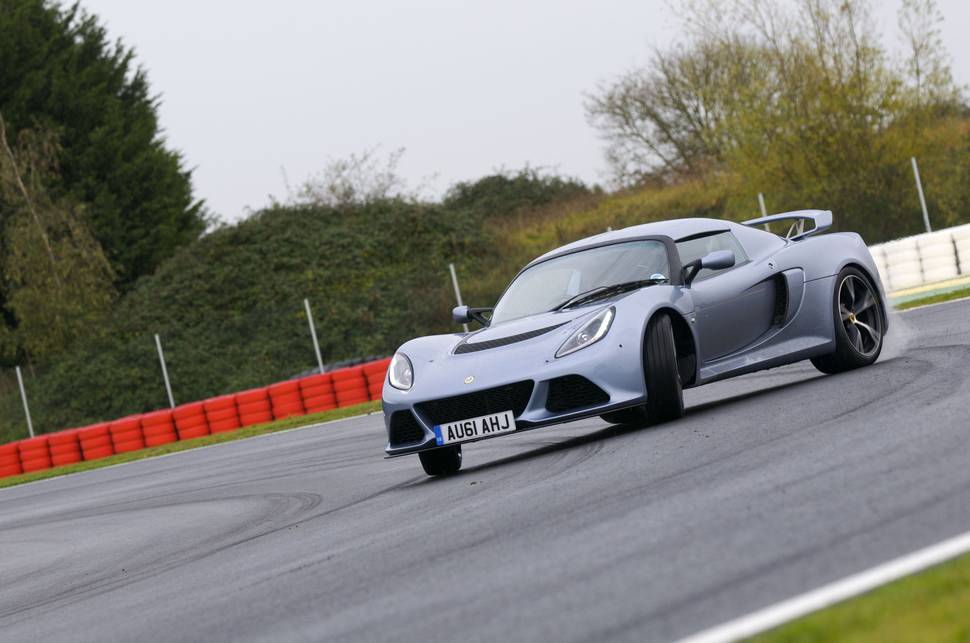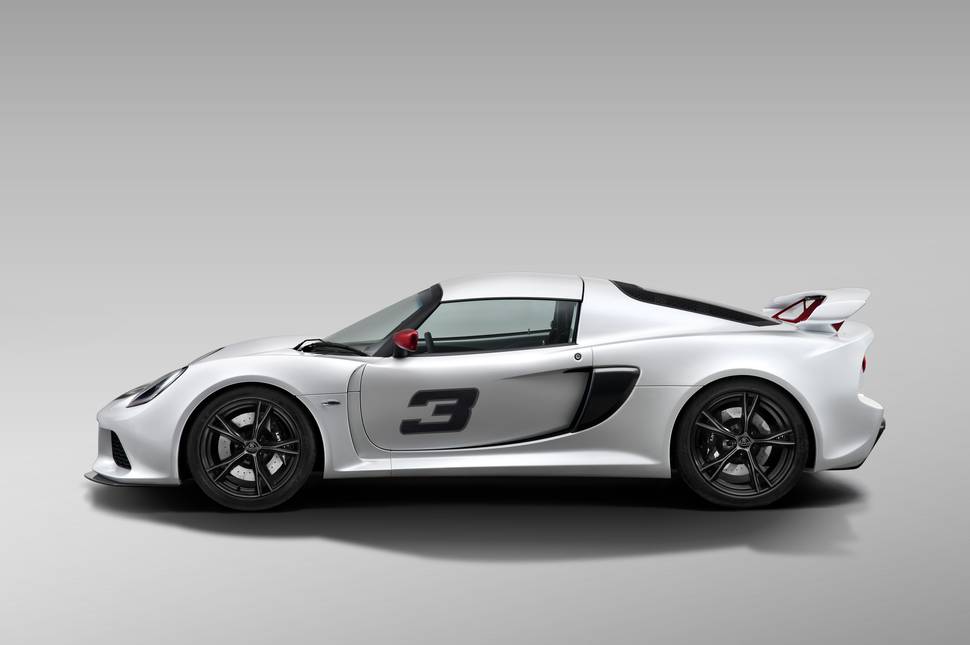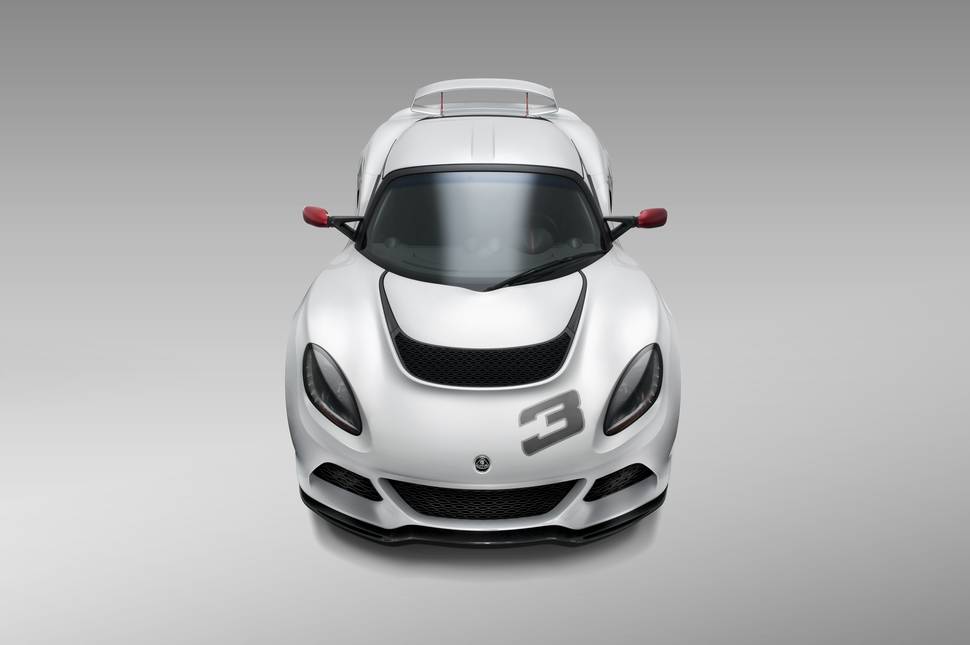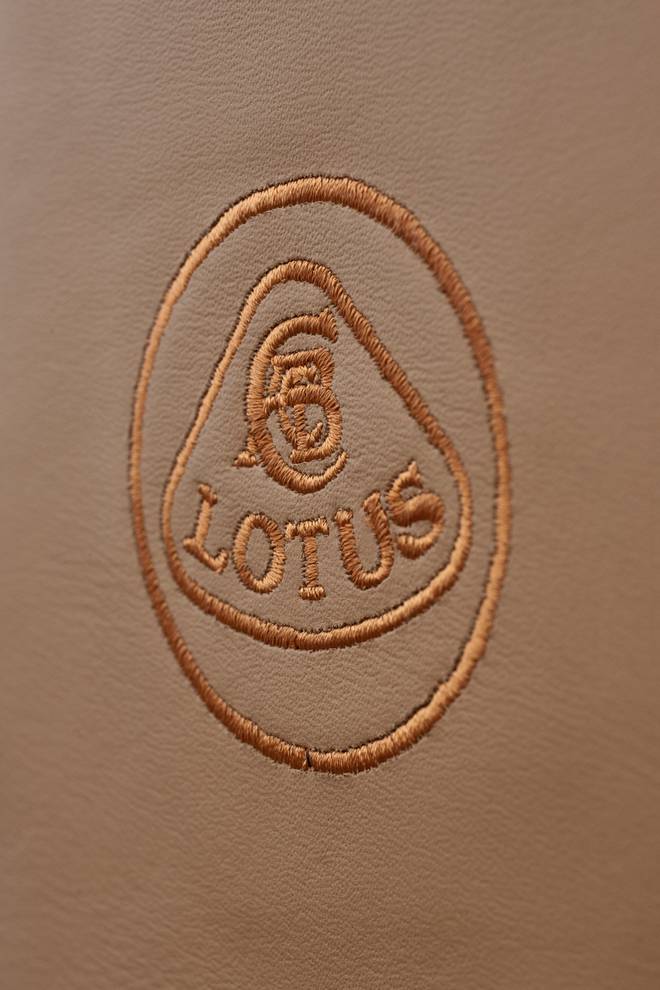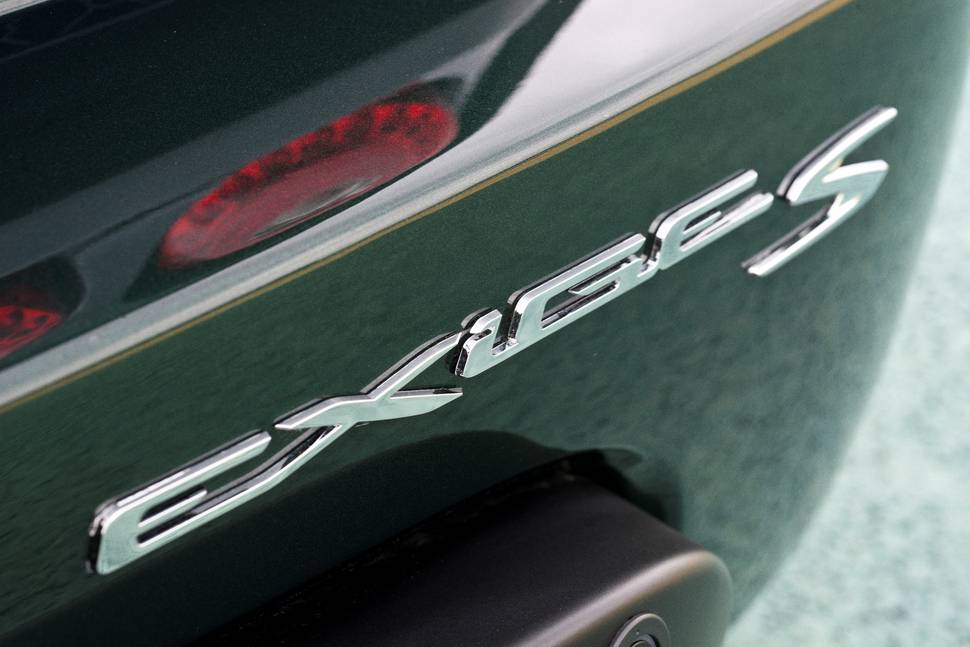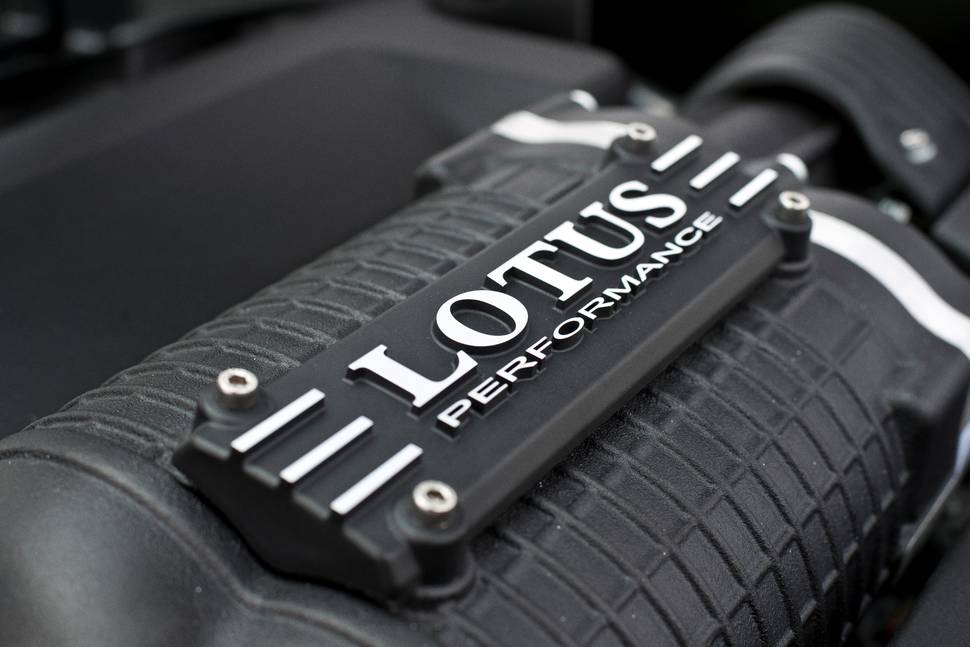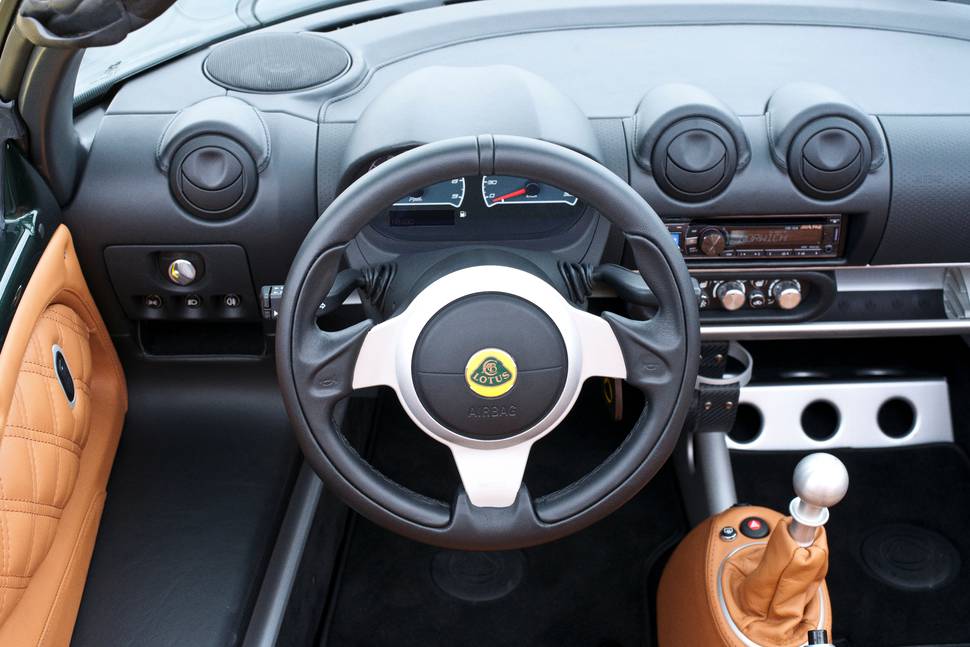 They're still utterly tiny - just 4084mm long and 1802mm wide and 1129mm high; boasting face-scraping clearance of just 130mm, which is ever-so-slightly lower than where your bum ends up once the contortionist act to actually get in the thing is complete.
Of the two the Roadster is definitely the less compromised machine - although to call it soft would be doing it a big disservice. In all fairness the Roadster is going to be easier to live with all the time, with a marginally softer set-up that will help get power down in a less frenetic fashion than the S on choppy roads.
Both are powered by a Toyota-based 3.5-litre V6 - but it's mid-mounted with a Harrop supercharger packed with Eaton's TVS innards, and retains a lofty 10:1 compression ratio; direct injection and electronic throttle control push it to a stroppy 257kW and 400Nm.
In a sub-1200kg body, with the incredibly light and strong sandwiched aluminium alloy chassis that make these one of the best-handling cars you can buy, it's an utterly explosive combo.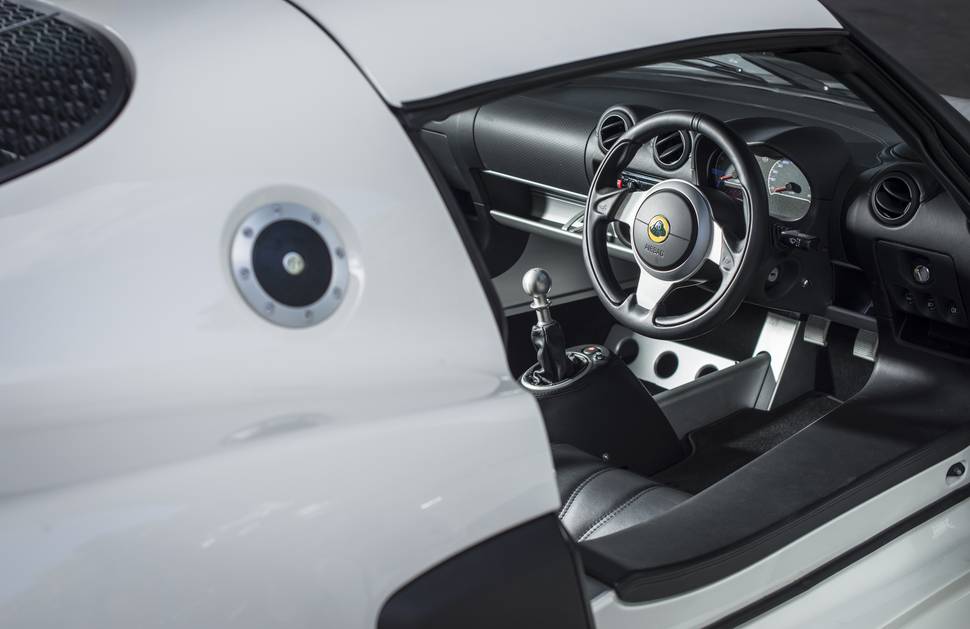 A dash switch allows instant dynamics changes. Tour keeps driver aids such as corner brake control, drag torque control and understeer recognition; Sport pushes out slip thresholds and ups the rev limit to 7200rpm; and Race all but removes the safety net, keeping only electronic brake distribution, hydraulic brake assist and ABS.
Braking in the Exige S from pace feels like you're being peeled - the servo-assisted four-channel ABS helps, but the mechanical might that comes with 350mm and 332mm cross-drilled and ventilated rotors being gripped by AP Racing four-pot calipers all round can't be denied.
There's fully independent suspension with unequal length wishbones, Bilstein Sports monotube dampers and Eibach coil springs to ensure that the response and feedback are razor sharp. It's got a near-comically tiny steering wheel, a very short and tight steering rack and an intense set-up which when teamed with super-sticky Pirelli P-Zero Corsas on 17-inch lightweight alloys at the front (205/45) and 18s at the back (265/45) make for a whole lot of grip. Weight distribution is biased to the engine end, with just 38 per cent at the front - further aiding the insane grip levels.
Our Australian test track was the private "country road" known as "The Farm" near Sydney, a purpose-built track playground that our host's better half "approved" to keep the boys from entertaining themselves on local roads. It's an impressive facility built to give a serious challenge in almost any type of vehicle, with elevation changes and a wide mix of turn types, all flanked by trees that, should everything go pear-shaped, would be hugely unforgiving.
Even with the sanity disconnect that has led the Exige S to gain a reputation as a "baby supercar" it's an easy car to drive quickly, provided you're willing to put the effort in. And that's when it can be its most rewarding. Getting to the open road limit takes a lazy four seconds, and by 8.5s it's hitting 160km/h. At the top end the slippery S with its high wing gets the advantage, squeezing a claimed 274km/h, while the Roadster's removable roof panel may allow wind-in-the-hair motoring, it also only allows 233km/h.
While the Exige is quick from standstill, it's banging the fairly rudimentary six-speed manual gearbox between second and fifth when the magic really happens - mid-range madness courtesy of short ratios, while the supercharger and the brick wall rev limit enforce quite a punchy driving style.
Squeezing the throttle on out of corners requires a deft touch, all while putting enough muscle into the tiny steering wheel to get the front where you want it. The truly impressive thing is, you can put it absolutely anywhere you want to - probably to the millimetre. If it's not going to make it, wind a bit more lock on, let the 400Nm and rear-end grip factory take care of the rest. Rinse and repeat endlessly.
Aside from the very different looks, and the relatively pointless top speed figure, the most notable changes between the Exige S and the Exige S Roadster - which cost the same, sans options, at $131,990 - are a half-millimetre bigger rear anti-roll bar and a bit of negative camber at each end.
Both cars sum up what Lotus is about and do it well - it's pared-back, purposeful motoring that will only really be enjoyed by those who like to get out in the middle of nowhere or on a track, and drive. Those who want comfortable, quiet, easy-riding need not apply. And it pays to mention that while you can look cool driving a Lotus, you will always, always look a mess climbing down into a car that basically wraps around its two passengers. Getting out? Let's say grace is most certainly not an option.
Using these cars as daily drivers would take gymnastic ability and titanium buttocks - around town they're hard work with heavy low speed steering, awkward side and rearward vision and you need to keep revs at a widely audible levels when trying to creep forward a few feet with traffic.
It's when the S is dispatching fast sets of corners, screaming like a banshee, that it's at its best - the most involving drive you can buy for under a quarter million.
When trying to pick between these two it's personal preference. Pretty, or pretty staunch? Toss a coin.