New Zealanders bought and sold more than $50 billion worth of real estate in the last 12 months, but one couple was at the centre of the two biggest property sales of the year.
Property developer Simon Herbert and his wife Paula, a designer, paid $27.5 million for 15 Cremorne St, in Auckland's Herne Bay – the highest residential sale price of the year.
They also sold the house with the second-highest sale price – 542 Remuera Rd – three months earlier to an overseas buyer, scooping $25.5m.
But neither sale topped previous record residential property sales.


For more property news and listings go to oneroof.co.nz
"Last year, a Takapuna beachfront house went for just under $29m," OneRoof editor Owen Vaughan said.
New Zealand highest residential sale price still stands - $39m in 2013 for a home on Paratai Drive, which was developed by former Hanover boss Mark Hotchin.
Sales data provided by property analysts Valocity for the year to August 2018 reveal nine of the country's 10 most expensive property sales were in just a handful of Auckland's best suburbs, with just one house outside the city making the list.
That house, a luxury pad in Queenstown's desirable Kelvin Heights, sold for $12.5m. The next highest sales in the South Island town came in at around $7m.
The top 10 sales for the 12 months to August 2018 – based on figures provided by Valocity – are:
1: 15 Cremorne St, Herne Bay, Auckland - $27.5m
Features its own boat-shed, helicopter pad and pool which overlooks the waterfront, and has beachfront access. Four bedrooms, four living areas, plus underground wine cellar, media, games and gym areas.
2: 542 Remuera Rd, Remuera, Auckland - $25.5m
Five bedrooms, five bathrooms and four-car garaging. The property also features a heated swimming pool, a tennis court, dance studio and more than 6000m of parkland.
3: 100 Lucerne Rd, Remuera, Auckland - $14.6m
The 1920 character homestead is located on a double clifftop site and features two residences. The first has five bedrooms, four bathrooms, formal dining and living rooms and a media room. The property – overlooking the Orakei Basin - also has a separate one-bedroom residence.
4: 11 Arney Cres, Remuera, Auckland - $14m
Built in the 1910s, it features five bedrooms, four bathrooms, garage parking for five cars, as well as a tennis court and pool.
5: 118 Long Drive, St Heliers, Auckland - $13.3m
The four-bedroom home was built in the 1920s. The property features lush lawn areas, bush and a swimming pool and tennis court.
6: 27 Bay View Rd, Kelvin Heights, Queenstown - $12.5m
The luxury home in one of Queenstown's most-sought after areas features three bedrooms, five bathrooms, parking for five vehicles and million dollar views.
7: 73 Argyle Street, Herne Bay, Auckland - $12.2m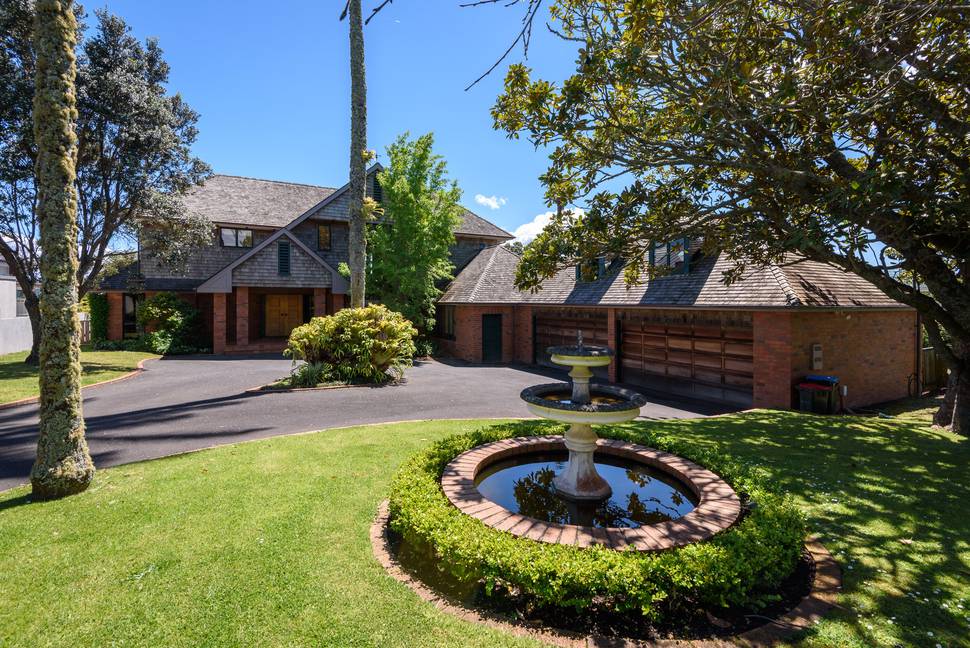 The Herne Bay estate is set on a 2795sq m section with sea views, beach access. The home features five bedrooms, three bedrooms and four-car garaging.
8: 11c Burwood Crescent, Remuera, Auckland - $11.5m
The multi-level 1990s home features a pool with expansive views of the harbour, and a large clifftop lawn.
9: 41 Arthur St, Freemans Bay, Auckland - $11.15m
Features six bedrooms, parking for five cars and several wings, including the main suite which can be closed off from the rest of the family home. The property also offers views over the harbour and out to Rangitoto.
10: 42 Arney Rd, Remuera, Auckland - $10.87m
Located on the ridge of Arney Rd, the 1950s home was fully renovated and features four bedrooms, four bathrooms, a swimming pool and a two-tiered garden.
Notable sales outside of the top 10 include $6.3m for a waterfront property in Mount Maunganui, $6.1m for a modern house in the Christchurch suburb of Fendalton, and Wellington's top seller was a six-bedroom home in the suburb of Northland which sold for $4.4m.
The Valocity data, to be published in tomorrow's OneRoof Property Report, also shows a dip in the total value and number of residential sales in New Zealand.
Total sales for the year to August 2018 numbered 78,959, down 11.2 per cent on the 12 months before, while the total value of sales was down 7.4 per cent.
"The figures show the country's biggest property markets are starting to plateau after successive years of growth," Vaughan said.
"But turnover is still at a quite healthy level and the decision by the Reserve Bank to ease the tough lending rules should result in stronger sales for 2019."
Valocity director of valuation innovation James Wilson said: "Nationwide levels of value growth have stalled significantly over the past 12 months fuelled mostly by the stalling of the Auckland market. However, at the higher end of the market well-presented properties are still transacting well, achieving strong prices.
"Buyers of such properties tend to not be so impacted by regulatory and finance constraints which are impacting other market participants."
Auckland's lowest sales came with a catch
In a year when top properties in Auckland went for more than $25m, there were still tiny glimmers of affordable properties – but they came with a catch.
Eight of the 10 properties that sold in Auckland this year for under $100,000 were all part of a leaky Westward Ho terraced complex in Glen Eden.
Remediation work - which took five years to get through the owners association - will be finished by April next year. But nearly a dozen owners flicked their properties rather than find the $250,000 contribution to re-roofing, new windows, exterior and new safety fire sprinkler system.
Also under $100,000 were studio flats in student accommodation towers in Beach Rd and Anzac Ave.
Between $180,000 and $235,000 would buy a studio in a managed hotel in Gulf Harbour or a tiny flat in need of complete refurbish in Panmure, Onehunga or Mount Wellington.
Older single family homes in Clendon Park, Clover Park and the edges of Manurewa/Weymouth sold this year for $265,000 to $280,000.