The sale price of a 3-bedroom Auckland do-up jumped by $160,000 in less than two months.
The brick and tile home on a quiet street in Birkdale was put on the market for the first time in 52 years when it sold in June for $715,000.
"Bring your ideas and paint brushes and put your own stamp on this lovely property,"real estate agency Barfoot & Thompson said when advertising it.
The new buyers did just that.
Title records show a property development firm bought it at the end of June.
And photos show the new owner tore out the 1960s kitchen - complete with light pink joinery and formica bench – put in a new bathroom, changed carpets and gave the property a paint inside and out.
They also put a new timber fence around the 611 square metre site.
And they did it all very quickly - within the next six weeks, the property was back on the market.
It went from a "north facing home screaming with opportunities" in its first real estate ad to being a "beautifully presented sun drenched family home has been refurbished with modern fixtures and fittings, including, a very stylish kitchen for the budding Master chef, generous sunny living opening onto decking where you can enjoy your morning coffee or alfresco dining!".
The property was sold earlier this month for $875,000, according to Barfoot & Thompson's website.
That's well above median property prices in Birkdale, which grew by 0.4 per cent in the latest quarter to $794,200.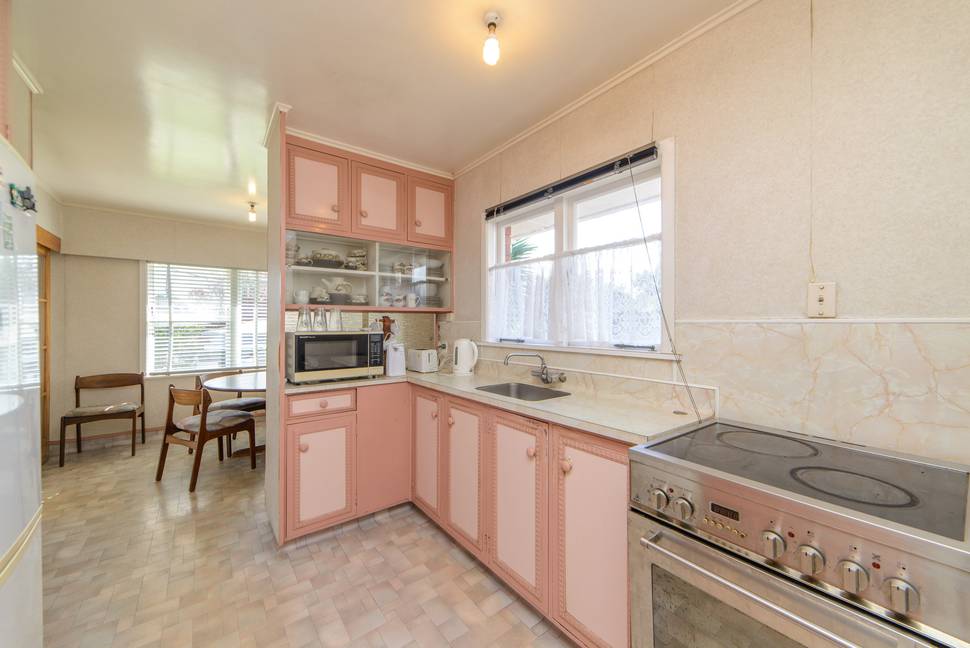 The suburb - near Birkhead and Glenfield - bucked the trend across the wider North Shore City in the past three months (where prices fell by 0.9 per cent).
Prices across the wider Auckland region fell 0.1 per cent to $1,050,778.
Sign up to the NZ Herald Business page on Facebook for latest news, commentary, data and analysis​