Kiwi tech company Plexure Group has teamed up with McDonald's which is rolling out its marketing voucher technology to consumers in New Zealand.
The NZX-listed firm, headquartered in Auckland, has been working with McDonald's Corporation for six years in a number of its markets such as Japan and Netherlands which are already using the mobile voucher technology.
Plexure is a software platform enabling retail businesses to integrate consumers data such as location services, time of the day and weather with special offers vouchers and nearest-store information.
Plexure Group chief executive Craig Herbison, who has been leading the company for seven months, said the technology was designed to enhance customer experience and increase sales.
"The global value of marketing today is $5 billion annually which is that full swing of marketing automation. Within what we do, though, this is one part of that but what we're doing with McDonald's is enhancing the digital experience and delivery services," Herbison said.
"The challenge we have is pivoting the conversation out of pure technology into the customer and getting that better engagement."
McDonald's New Zealand head of consumer and business insights Adrian Green said the app rollout had been well-received.
"We know Kiwis like digital transactions, so we're excited that this app has finally come home," Green said.
Plexure, formerly known as VMob, was listed on the New Zealand Stock Exchange in 1985. In the six months to September 30, Plexure lifted its ACMR - a measure for software services companies, to $6 million - up 25 per cent from a year earlier.
Herbison said the technology could bridge the gap between the digital economy and driving consumers into bricks and mortar stores.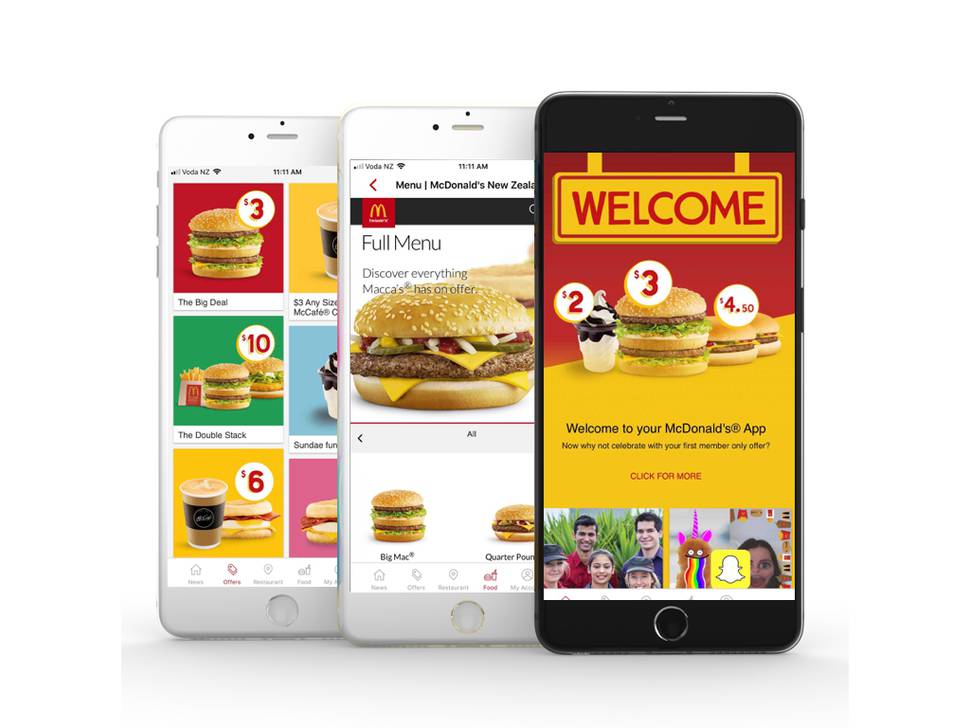 "My focus is about solving this problem that businesses have in their physical retail space which is people are increasingly purchasing online and defecting from that experience, and making that physical experience in retail a bit more engaging and ultimately driving more sales," he said.
"[The idea] is before I walk into [shop] I can select what I want, pay for it on my phone and [staff] can turn up and give it to me because they know where I am."
The technology customises offers depending on the whether, time of day, he said.
Herbison said Japan was a key market when developing the technology.
"Japan is a market where we have a big engagement. We have three staff members embedded [there] and its a very progressive country because the Japanese are big users of mobile technology experiences."
Plexure has offices in Tokyo, San Francisco and employs 40 staff members. It is also working with Heart of the City, Ikea, 7-Eleven and Fly Buys.