Figure skater Adam Rippon's celebration of the United States' bronze medal in the team competition at the Winter Olympics will have a distinctly Kiwi flavour.
The veteran skater told ABC's Good Morning America that when the competition was done and he headed home to celebrate, the first thing he was going to do was buy a bottle of Oyster Bay sauvignon blanc "immediately".
Oyster Bay is a brand produced by NZX-listed Delegat Group.
Delegat had a record New Zealand harvest in 2017 of 34,595 tonnes, up 4 per cent from a year ago, while its Barossa Valley harvest in Australia rose 6 per cent to 2,760 tonnes.
Revenue for the year ending June 30, 2017 was $252.7 million, with profit for the year of $40.7m. with 43 per cent of case sales made in North America.
The company is projecting sales growth in each of the next five years, with 2018 case sales seen rising to 2.78 million from 2.66 million in 2017, and reaching 3.69 million in 2022.
Rippon led off the final day of the team event, when the Americans were still in a nip-and-tuck struggle with Italy for the podium.
The 28-year-old, wearing a sequined outfit that sparkled like a million diamonds, dumped a planned quad lutz but otherwise ripped through his routine with confidence and precision.
His jumps were sharp. His lines were smooth. His emotion, as usual, was worn on his sleeves.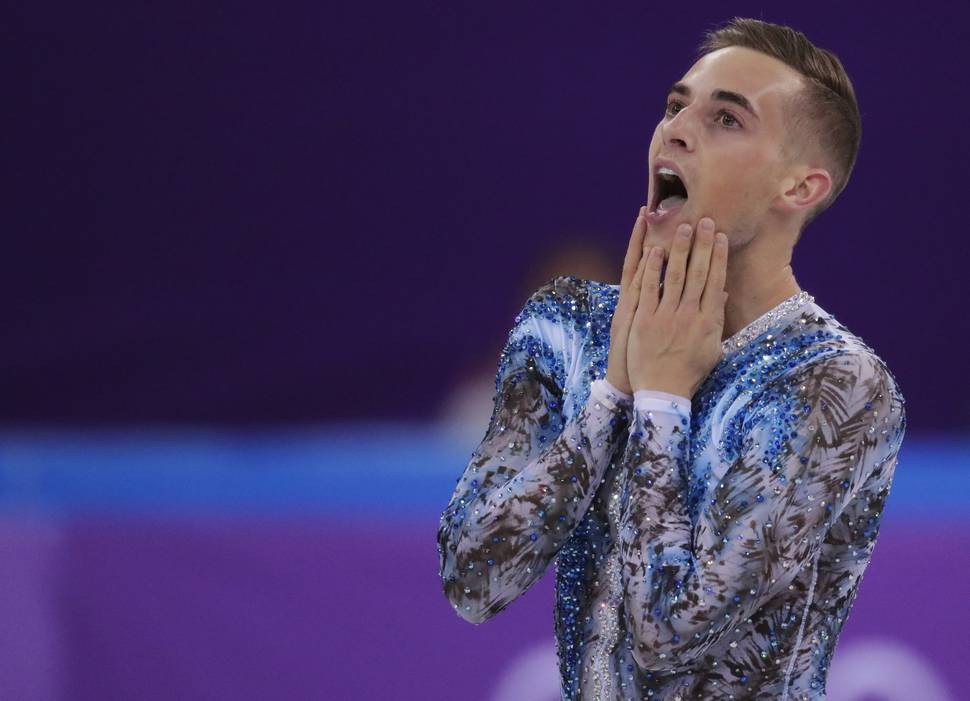 Rippon thrust his arms out with a triumphant grin when he finished his program, basking in a loud ovation from a crowd filled with plenty of American fans. He then began skating circles on the ice, admitting later he wanted to spend as much time as possible before stepping off.
"It felt worth the 28-year wait, you know?" Rippon said. "I was sitting backstage and I thought: 'You know what? I still feel like I might throw up. And I might miss every element in my program.' But I said: 'You know what? I trained so hard and I know when I get out there I'm going to go for everything, take one element at a time,' and I was able to do that."
He finished with 172.9 points, less than a point behind Russian skater Mikhail Kolyada and less than seven points behind Patrick Chan, part of the winning Canadian squad.
More importantly, he finished ahead of Italian skater Matteo Rizzo to build on the US cushion.
Canada won the gold medal, with the Russians taking the silver.
"We made a few changes with my coach and I was able to put together a strong performance," Rippon said, "but there's definitely a few points I want to squeeze out of this performance. I have one week until the individual and I'm going to be squeezing the hell out of it, you can believe that."