It's been one of Auckland's greatest culinary mysteries: why hasn't fine pacific cuisine been available in restaurants in the world's large Polynesian city.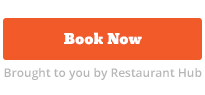 For celebrated kiwi chef Robert Oliver it was a contradiction that needed fixing, so six months ago he co-founded Kai Pasifika at the top of Mt Eden Rd in Newton.
"There was a lot of questioning around why there wasn't a Pacific restaurant in Auckland," says Oliver.
"I think part of the reason is that while Pacific people know how good the food is, the perception of the food through tourism is not great.
"Many Pakeha travellers who don't have access to Pacific homes have a bit of a negative or ill-informed idea of what Pacific food is about."
Having been raised in Fiji and Samoa and having worked in restaurants across the Pacific Rim, America and the Caribbean, Oliver knew exactly how to go about changing those perceptions.
The menu is packed with traditional Pacific dishes such as Cook Islands and Samoan style raw fish, Polynesian brown sugar chicken and goat curry but almost all come with a contemporary twist.
"All the dishes go down well but there are a few that people really are tickled by like our pork belly which we cold smoke so it evokes that umu flavour.
"Smoke is a big part of Pacific food but we serve the dish with a koko sauce which is a beloved drink in Samoa.
"Pulling together the smoke flavour and the koko is a big deal. People are really thrilled by it. They get it and it tastes amazing."
Oliver says it was important for the restaurant to create authentic Pacific food but to do it in a way that would suit a modern, urban format.
"We're not inventing food but interpreting existing home-cooked dishes for a restaurant.
"Our Pacific customers might not recognise the look of some of our dishes but they recognise the flavours and the nuances that make them so special."