Meal kits are on the rise and experts say they are here to stay
In only four years, New Zealand's best-known meal kit business - My Food Bag - has already delivered 35 million meals.
But while the company and its competitors are growing fast, some say they're just scratching the surface.
"There's so much scope for new players entering the market," says Emma Emery-Sinclair, a qualified nutritionist and founder of Emma's Food Bag.
My Food Bag, a subscription-based meal kit service, launched in 2013 and says it is now the country's third largest food retailer after supermarket brands Foodstuffs and Progressive Enterprises.
Emery-Sinclair says she believes the industry is yet to reach its potential. A Scandinavian concept, meal preparation kits are particularly big in Sweden, and the rest of Europe.
"It's still in its infancy here, we're just four years in, whereas in Sweden it's been going for close to 12 years," says Emery-Sinclair. "It's going to be an interesting few years ahead with new players - big and small - entering the market with different eating styles and ethos."
Swedish-born Emery-Sinclair and her husband Harland started their farmers' market-style food service Emma's Food Bag in June 2013, after moving back to New Zealand from London. Harland has a background in horticulture and combined that with Emma's nutrition expertise to start the business.
Emma's Food Bag now has 150 weekly subscribers.
Compared to the 20 or so meal preparation brands in Sweden alone, New Zealand's market is a little behind the pace, even if it is growing fast.
"It's a really different climate, and I think that's because when it all kicked off in Sweden there were quite a few companies that entered at the same time; they all grew and they all had a different niche," Emery-Sinclair says.
Ben Goodale, managing director of marketing agency justONE, says the move to bring meal kit services to New Zealand was well-considered.
"They timed it well here - there's a rising, though niche, trend for greater convenience in food to suit busy lifestyles, where people want to cook but increasingly don't have time to think about what they will cook," he says.
"It's not a fad: the lifestyle need is here to stay, although the solutions for it will probably keep evolving.
"Look at other recent innovations like Uber Eats - suddenly opening up the takeaway food market and making it more accessible than before."
Emma's Food Bag, WOOP, My Food Bag and Bargain Box each have their own niche.
According to WOOP, it focuses on preparation, providing ingredients that are partly ready to go, such as pre-made sauces and peeled potatoes. My Food Bag offers "inspirational" options, and Bargain Box aims to give users a more affordable option.
Despite New Zealand's relatively few brands, competition is growing, says Emery-Sinclair.
"Competition is obviously there, but I think our customer is a very different customer to the My Food Bag customer, and a particularly different person to the Bargain Box customer and the WOOP customer," she says. "For us, it's been quite daunting being up against such big companies, but we love what we do and have a cult following of people which is really encouraging.
"We're definitely not as big as our competitors but it doesn't worry us."
University of Auckland senior marketing lecturer Mike Lee says the demand for meal kit delivery services is here to stay.
"Pre-prepared meals have been around ages; you've had the TV dinners ever since the 80s, so that in itself is not new. What is new, though, is that My Food Bag and the other ones are based around healthy home-cooked meals that are convenient, rather than pre-packaged, processed frozen meals that you can heat up in the microwave. Those have really gone out of favour now as people are more health-conscious and nutritionally minded," Lee says.
Meal subscription services are an attractive option for busy people, he says.
"With more and more families becoming middle-income, and everyone having to work and not having the time available to make nutritious, home-cooked meals, I think that's the niche that these products are filling," Lee says.
"These [services] are not seen as a cheap replacement, or a substitute any more, they're presented as quite aspirational, the products that are sold."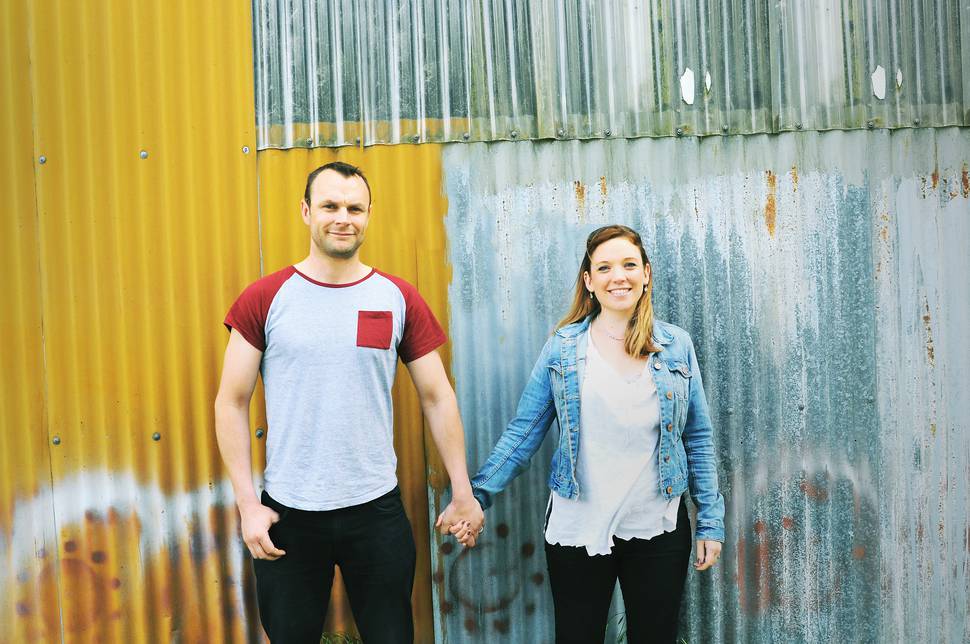 Lee says business is booming for these brands as people no longer have time to cook from scratch.
"As the cost of living goes up and people have to work more, then they don't have time to do things the old way. And these products are really filling this niche of convenience.
"People have always liked convenience, it's just that convenience is often mutually exclusive with quality, but now you have something that is both convenient and high quality, and of course people are going to go for that, so really the only limiting factor is the cost.
"On top of the convenience, and lack of time that people have, there's also this general growth in foodie culture, people are taking pride in being able to make nice food and watching cooking TV shows like MasterChef and My Kitchen Rules."
Perhaps the newest entrant to the market - Mexican street food business The Lucky Taco - launched its Lucky Street meal kit delivery service last Tuesday, in response to feedback from customers.
"A couple of years ago we crowdfunded for the retail kits we have in supermarkets, but they don't come with everything," says Sarah Frizzell, co-founder of The Lucky Taco and Lucky Street. "It's great that some people like them, but they only come with the tortillas, marinade and the salsa, and people were like 'it would be great if we could just have it all like My Food Bag, but your version'."
Frizzell says the model is attractive as subscription services guarantee income.
"My Food Bag paved the way in terms of the model - people understand it better now - so we collaborated with our favourite foodies to give people a two times a week meal kit offering," she says.
"If you can get people to subscribe then you can see predicted revenue which is definitely a safer bet than just a one-off.
"I don't think meal kits are a fad, because people are time poor. People just don't like grocery shopping.
"We cook, that's what we do for a living, so we're just trying to take the headache out of it for people who haven't got time."
Supermarkets are also cashing in on the trend.
Last month, Foodstuffs - owner of the New World and Pak 'n Save brands - started selling DIY dinner kits. Up-market supermarket Farro began offering its Farro Foodkits, in 2014.
Lee says he expects more competition, and overall prices to drop.
"The first movers will be able to charge a premium, they'll establish their brand loyalty and brand image, and then as other players move into the market they'll find some sort of differentiation that'll make them slightly more appealing to certain segments, and then as that saturates, companies will have to start to compete on the time cost or the money cost of their products."