founder Paul Nilsson reflects on his jewellery valuing business' 30-year history and explains how it has overcome a huge hurdle.
A brief description of the business
What we do is value jewellery for insurance and identification purposes.
One-third of the work we do is for insurance company claims, one-third directly to the public to get their jewellery insured, or because they want to sell it. The other third is for the jewellery trade where we are valuing for jewellers and Government departments, such as Customs if jewellery is confiscated from somebody trying to smuggle it in. The most common situation where we are valuing jewellery is so people can get properly covered under their insurance policy.
An insurance valuation can range from $30 to $130 depending on the complexity of the item.
What inspired you to start this kind of business?
It wasn't something I had a background in but, interestingly, I did study geology at university before dropping out to go travelling. When I came back to New Zealand I worked as a trainee manager with the Pascoe Group and they put me through a wonderful geology course with the Geological Institute of America.
After four years I decided I didn't really like selling that much, so we set up the business on Auckland's Vulcan Lane a year later.
How big is your team?
There are 10 of us all together. Valuing jewellery is very tiring, particularly on the eyes, so most of our staff are on part-time contracts or do shorter hours.
The most common one is a five-day, 6-hour-day week. Our valuers can get through just about as much as you would do in a normal day, because they're fresher.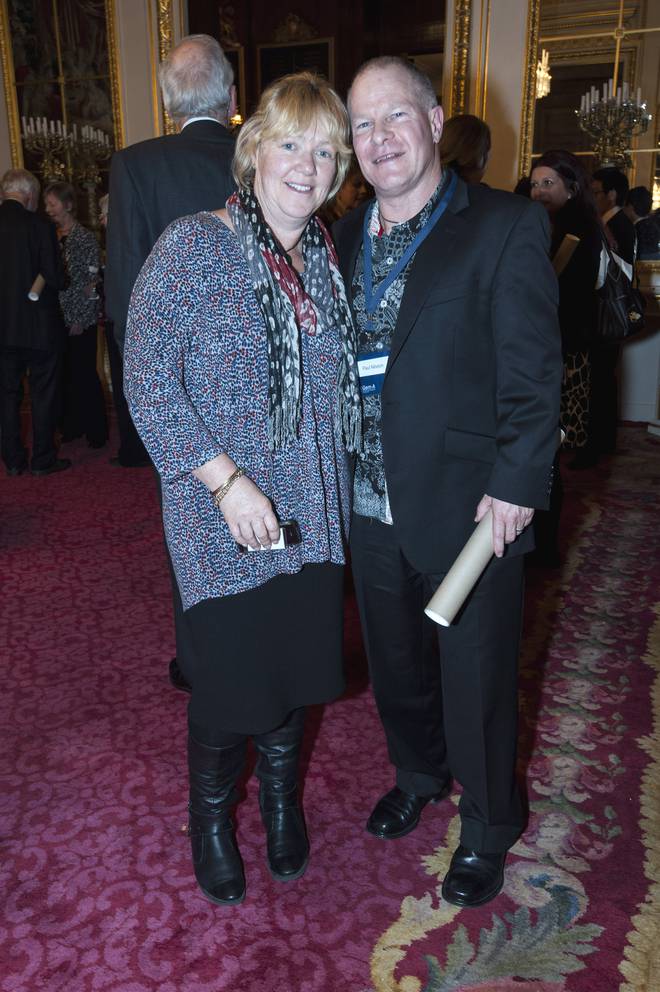 GemLab has an interesting history, can you tell me about that?
In August 1987 we set up on the table of a friendly jewellery manufacturer in Vulcan Lane. We basically used their lunchroom to start the business.
In those days we had a new mortgage, a new baby and we're living off my wife's wages for two years before we started making any money.
We've had a few setbacks over the years, particularly with a fire that happened in our Takapuna store. We got completely wiped out. A lithium ion battery in a cell phone overheated when it was on charge, causing the fire. Thankfully it was early in the morning and nobody got caught in the building, but we lost everything.
It was at the beginning of the year so there was very little customer jewellery on site, luckily. Some of jewellery we had put into plastic bags melted into the jewellery and we thought it was wrecked. However, it was able to be restored.
Make sure there's a market for what it is you want to do and be prepared to tailor what it is you are trying to achieve to satisfy the market.

SHARE THIS QUOTE:
How did you overcome that setback?
As it happened at the beginning of January, a nearby jeweller offered us their premises for a few weeks, while they were closed for the New Year.
It was a good base and enabled us to get sorted out. We were able to get on the phone and get a bit of equipment from other valuers and jewellers. We actually got back up and running again within two weeks, very simply. Our lawyer knew of a premise that was available temporarily so we set up round the corner on Burns Avenue in Takapuna which we thought was a big joke.
One of the key things out of that is to really make sure you have your business properly insured. We not only had customers' jewellery insured, but had all of our plant and equipment insured, and loss-of-profit insurance in place which was really important as we lost a lot of business in the time we couldn't work.
Do you face much competition in the market?
There are other jewellery valuers, but we are just the largest [in the country].
One of the key differences for us is the fact that all we do is value jewellery. We're viewed as completely independent from other jewellers and, more importantly, we are not competing with them. We don't replace jewellery or stones for insurance claims, all we do is provide an independent assessment of the jewellery.
What process does valuing jewellery entail?
People seem to think, from TV programs such as Posh Pawn and the Antique Road Show, that valuers just pick up the item up, look at it for a couple of minutes and can tell you what the value is. That isn't how it works.
Those shows have done all the analysis and background before they go to camera. It actually involves quite a detailed and lengthy analysis. The whole process takes around 45 minutes to an hour for a reasonable piece of jewellery.
There's photographing, cleaning, identifying materials, making sure they are genuine, X-ray fluorescence, quantifying, research, plus more.
What are the biggest trends you've seen in the market?
The big necklace of yellow gold, the old Albert chains, have really gone out of fashion, and it's definitely gone towards white metal. You see a lot more silver, platinum and white gold. Diamond engagement rings are still as popular as ever, that's one thing we're constantly valuing.
What advice would you give others thinking of starting a business?
Research the market. Make sure there's a market for what it is you want to do and be prepared to tailor what it is you are trying to achieve to satisfy the market.
Find out what problems people have and then provide a solution.