For many New Zealanders, the property market is a nightmare.
And some may say those who've already got a foot on the ladder shouldn't complain.
Unless they live on Elm St.
Some spooky data released today by Homes.co.nz shows that the average cost of a house on Avondale's Elm St is a bargain at $675,000 - a horrifying $200,000 cheaper than its suburb average.
And on the 1984 horror film's namesake in Whanganui it's $104,000, 35 per cent less than its suburb average of $163,000.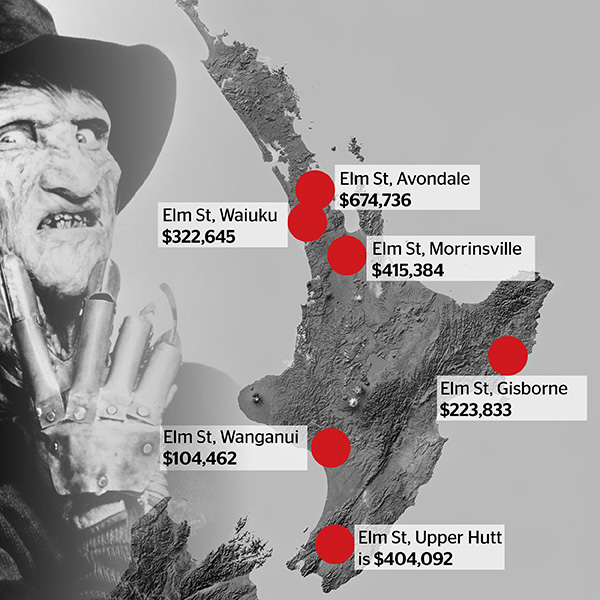 The average cost of houses on Elm St for various regions
The average cost of a home on Elm St in Gisborne is $224,000. That's a demonic 6.66 per cent less than the suburb average of $240,000.
"This analysis is about as lightweight as you could get, but made us laugh so thought it worth sharing around," Homes.co.nz's Jeremy O'Hanlon said.
"You just never know what will get you a bargain in this housing market. It makes you wonder if the name Coronation Street would command a premium."